This Carter G. Woodson quote from his book "The Miseducation of the Negro" has never rung more true and loud than right here and right now in the 21st century:
"The problem of holding the Negro down, therefore, is easily solved. When you control a man's thinking, you do not have to worry about his actions. You do not have to tell him not to stand here or go yonder. He will find his "proper place" and will stay in it. You do not need to send him to the back door. He will go without being told. In fact, if there is no back door, he will cut one for his special benefit. His education makes it necessary."
I discovered this profound gem in the 1980s while in college, and it's a perspective that I believe helps to explain Black America's plight.
"Blacks are the only group of people who take their most precious possessions, their children, and ask their oppressors to educate them, mold and shape their minds…"
Sadly, far too many of us believe we inherently, naturally, struggle with math and science, that school is a "White thang," sports and music are "Black things," we accept and embrace these simplistic notions of ourselves. I've seen it play out virtually every single day of the 25-plus years I've worked in the public education system.
Let's roll n' stroll down reality alley: I'm an aging "Negro-Saurus" who lives and works in the Mile Hi City, metropolitan Denver. What was already well known - the vast, overwhelming majority of Black and Brown students were years behind their White counterparts in reading, math, writing, sciences, geography, language arts, you name the subject. An independent group just determined that 95% of black and brown kids within Denver Public Schools struggle to read. Can you imagine what that percentage is in Houston, Chicago, Omaha, Birmingham, DC, Philly, Newark, Memphis, or St Louis?
Now let's admit this isn't anything new, it's only been spotlighted and magnified because of a global pandemic.
America's public education system constitutes a perfect storm where at-risk Black and Brown students, who from preschool to 3rd grade, fall so far behind their White peers, they never catch up. Most don't go to a trade school or a 4-year college. They rumble, stumble, tumble and fumble through life unprepared for the battle it is. Under, if not, miseducated. Trapped in the low-wage service/sales industry. Their teachers, administrators, counselors, and coaches, are vastly all White, and more than you'd like to believe voted against Obama and for Trump and are disconnected from Black and Brown students, and their families… in all matters that matter.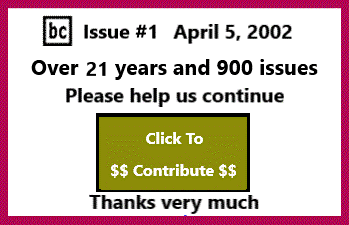 They fundamentally disagree with contemporary Black thought and opinion on all matters that matter, yet they mold and shape your child.
Some are disinterested in the precarious plight of Americans of color. Many are White folks who mean well, but they're removed from Black culture and thought, having come from another planet almost. Idaho, Montana, and Maine, insulated and isolated from the real world.
Yes, just about every day I witness Black kids and their parents "embracing" the gutter-low expectations set for them by White America - they believe themselves to be "Baba's kids" and have the appropriate expectations for themselves. So much of life, its simple pleasures, and expensive experiences are tragically, in the small simple minds of so many Black folks, reserved for only White folks. Sadly, they know their historically assigned place on the local/national/global stage.
10% of Blacks, mostly males, will vote for Donald Trump in 2024.
Why are we so brainwashed?
Without question, we, as a people, have been brainwashed, Willie Lynched and convinced into believing we are the eternal outsiders and rebels. That we are aggressive, violent, and combustible by nature. Black America has now endured, and our culture shows the wounds and scars of what I'd suggest are 3 to 5 generations of babies having babies, having babies… having more babies.
We used to accept that we had to experience the ghetto life, we were born into it, but we wanted to escape the physical, mental, emotional, and financial chains that bound us - escape. Experience it, don't forget it or those left behind trying to get out, but no, don't glorify it.
No longer do we feel this way
Stay with me now, mainstream Black America has endured the "thuger-a-zation, hood-a zation-and nigger-zation" of popular Black American Culture. The Jeffersonian concept of "movin' on up," which laid the foundation for The "hi n' mighty Huxtables," and later the "enlightened, idealistic Different World" perspective which molded and shaped both the Oprah and the Obama generations. Well gee, that all lost out to Baba's Kids, "get rich or die tryin', and Empire - it's gangster-gangster baby. Life ain't nothing but bitches and money…!" Everybody and they momma' is a gangster. Malcolm X is turning over in his grave… Uncle Sam is the daddy, the bread-winner for millions of fatherless Black families. Undeniably, some of us have accepted gutter-low expectations. We found a way and cut a new 21st-century back door for ourselves.
Still today, in 2022, Black kids who care about their grades, go to class, and participate are still today defined by the unenlightened rank & file as goody-two-shoes who're "acting white."
Tell me, why is it the black "underclass" demands they define, and be depicted as the face of "who and what" Black America is? Why not DuBois's talented tenth or Booker T.'s professionals and craftspeople?
Well, let's look back to Dr. Woodson, "Blacks are the only group of people who take their most precious possessions, their children, and ask their oppressors to educate them, mold and shape their minds…."
I've got a plan, not an answer nor cure, but I've got a plan to circumvent the miseducation and marginalized education most Black folks receive across the nation.
Black America needs at least three (3) basic organizations to address our internal ills n' woes, our "issues" -
1.) a well-organized and funded national coast-to-coast Girl/Boy Scouts organization. Why? Because "women are born, ladies are made"... "men are born, gentlemen are made."
2.) a strong local/national Parent Teacher Association, for all the obvious reasons - our kids are years behind Whites and Asians and that's not acceptable, and
3.) Saturday Schools to teach us what our former oppressor and exploiters don't want us to know: "who" and "what" we are, and "where" we are... and "who" they really are and what they've really done to people., not their "whitewashed" version of events riddled with "little white lies."
The dream - an online coast-to-coast national high school for African American students, utilizing local private and municipal buildings for actual physical courses and meetings, but vastly online and orchestrated by some of the best Black intellectuals and academicians in the land, which will prepare African American students to thrive, not merely survive in the United States of America.