---
We celebrated the confirmation of Ketanji Brown Jackson as the new US Supreme Court Justice. Jackson's endurance of the GOP's venom had little to do with her stellar qualifications for the seat. Sadly, her addition to the seat will also have little to do with changing the partisanship of the High Court. It is still a conservative court and with civil and constitutional rights laws under unprecedented assault, we are poised to witness legislative and judicial decisions that will take us backward real fast.
More than 360 bills that shackle voter participation have been introduced all over the country. Arizona, Colorado, Florida, Montana, Pennsylvania, Texas and Wisconsin are all trying to defend themselves from the Republic wrath. The conservative courts all the way up to the High Court are in cahoots in the dismantling of the coveted 1965 Voting Rights Act.
The U.S. Supreme Court could have exercised a number of options but chose to smack down the state of Wisconsin's redistricting map. The decision to block Wisconsin's map was another nail in the coffin for voting rights. It represents a win for the Big Lie campaign as Republicans steamrolled their anti-democracy, anti-Black, anti-women and anti-family agenda across the country.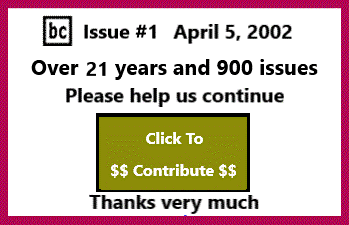 A hard-fought legislative act was signed by President Lyndon B. Johnson in 1965 to protect and preserve voting rights for all, most notably for African Americans. This was monumental after many brutal and bloody years of struggle for civil rights in the South. With the passage of the landmark Voting Rights Act (VRA), Black people no longer had to jump through the most obvious and ridiculous obstacles to voting like reciting the U.S. Constitution or guessing how many jellybeans were in a jar.
Despite the VRA's passage, African Americans continue to face a tortuous path on their way to the ballot box. The obstacles include reduction or elimination of voting sites, early voting, online voting, voting by mail as well as restrictive voter identification laws and unjust voter poll purges.
In 2013, the U.S. Supreme Court came after the VRA with an axe. After the damage, Chief Justice John Roberts gave assurances that Section 2 was still a powerful tool that litigants could use to challenge discriminatory voting laws. Section 2 was a provision to hold certain rogue states more accountable because they had a history of voting restriction trickery. Before these states could change their voting laws, they would be subjected to the "pre-clearance" provision of the VRA. This current court is making it harder to win any case using that provision.
The court's hostility towards the Voting Rights Act comes at a moment when Republican legislatures across the US are passing a wave of new voting restrictions that many see as thinly veiled efforts to make it harder for Black and Latino Americans to vote. Voting rights groups have fewer and fewer tools to challenge those restrictions.
The defeat of trump in 2020 fueled the velocity of GOP efforts in states where they can wreak the most havoc. The multi-tiered strategy included the January 6 insurrection at the U.S. Capitol. It also includes gerrymandering, voter suppression, and taking over election positions. They have a marketing strategy so successful that two thirds of Republicans still believe trump is the legitimate president. The Big Lie is alive and well.
The Democratic Party seems to be unable to mount an aggressive campaign to win the battle of public opinion even if the courts are stacked against them. Democrats don't have a plan - except to cut deals with treacherous Republicans to save their own districts.
We who believe in freedom cannot wait on the Democratic Party to lead this fight. We must develop a comprehensive electoral strategy with clear and uncompromising demands for them, for us. Voting rights will be a crucial battleground going forward because, like abortion rights, is a right that conservatives are hell bent on annihilating.