All political signs are pointing toward a dystopian, totalitarian political future for the Democratic Party. Unfortunately, it looks like a slow-moving political suicide - where it will unwittingly promote a Republican autocrat (likely Donald Trump) back into power. The Party's polarized factions apparently cannot see themselves headed toward a cliff.
Rep. Pramila Jayapal is still prancing rather than leading the House's Congressional Progressive Caucus (CPC); and Rep. Alexandra Ocasio-Cortez - 'head of the Squad' - is still supporting the Justice Democrats (a group dedicated to ousting House Democrats who do not back their political positions).
Sixteen Democrats are leaving the fractious Democratic caucus, including Democrats who wield power, chair important House committees, and possess the House's institutional memory and have had past success working with Republicans - Reps. Eddie Bernice Johnson (TX), G.K. Butterfield and David Price (NC), John Yarmuth (KY), and Ron Kind (WI). Their combined tenures exceed 100 years.
Although disgusted with the political behavior of their colleagues, because of their loyalty to Speaker Pelosi and the Party, most have remained quiet about their angst over the self-inflicted wounds to the Party by its own members. We have seen these political implosions before: Herbert Hoover and the Republican Party in 1932 during the Depression, Lyndon Baines Johnson and Hubert Humphrey in 1968 during the Viet Nam War, Richard Nixon in 1974 after Watergate, and Jimmy Carter in 1980 after the Iran crisis.
With Pelosi scheduled to leave the Speakership and the House in 2022, and possibly her top lieutenants, Steny Hoyer and Jim Clyburn doing the same, the Democratic Caucus will be in chaos. There will be no one around to herd the recalcitrant Democratic cats.
The House's leftist insurgency will make a determined bid for those positions, if they are open or not, causing additional Democratic frictions and paving a clearer path for a Republican takeover which is already predicted by nearly all the polls and political analysts following these races. The Senate's Democratic Whip, Dick Durbin, has already written the House off as flipping to Republicans.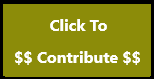 When the power shift occurs, the Republicans will immediately rush to implement voting, electoral, and justice Apartheid that will parallel that of South Africa prior to 1992 and assign minorities to even more segregated spaces than they are in today. Election outcomes will be preordained (as in Russia), America will devolve to a police state, and the funding for public schools will collapse as these school systems will serve over 90 percent+ low-income, ethnic minority students. Suffering and injustice will proliferate.
This is the future that the CPC and other left-leaning and politically naïve Democrats will bring about, many of whom are in their first four terms in the House. They are on the brink of alienating Democratic voters who gave them the out-sized support and allegiance that enabled them to take control of all three branches of the elected federal government in 2020.
Most disturbing is the fact that these same Democrats have, perhaps unintentionally, sabotaged the presidency of Joe Biden. No matter how hard he has worked to bring Sens. Joe Manchin (D-WV) and Kyrsten Sinema (D-AZ) on board to support most of his progressive legislation, CPC Democrats and their allies could not contain themselves and accept a win.
The CPC and Rep. Jayapal somehow concluded that they could pressure the two Senators by appealing to the small liberal constituencies in their respective states without recognizing that they had strong core bases of support. This is especially the case for Sen. Manchin who won reelection in 2018 after Trump won West Virginia with 68.5% of the vote in 2016, his largest share of the vote in any state. That Manchin won reelection two years later is a testament to his political fit with the state's citizenry.
Reps. Ocasio-Cortez, Ilhan Omar, Ayanna Pressley, Cori Bush, Ritchie Torres, Mondaire Jones, Antonio Delgado, other ethnic minorities, and liberal House members are following the CPC, and like Susan Sarandon and Geena Davis in the 1991 movie, Thelma & Louise, are headed into an abyss. Democrats are confident that they are on the right track - to nowhere.
When the history of this period gets written, it will conclude that the Democrats willingly and unflinchingly handed political power to the Republicans without a whimper. Democratic strategists are unobtrusively spreading the rumor that Biden will not run in 2024 and criticizing the leadership of Vice President Kamala Harris to cut her off at the political knees and open up a lane for Sen. Elizabeth Warren to run for president in 2024.
In their collective opinion, Progressives will ascend to power without the annoying interference of Democratic centrists and moderates. But in the end, the CPC and its allies may wind up on the same autocratic plantation as the Democrats who went along with them.