There are few clearer examples of Republican hostility toward American workers and hatred of their unions than the recent mini-storm over the hold-up of Barack Obama's nominee to head the Transportation Security Administration (TSA) and the near-disaster of the failed Christmas bombing of a jetliner bound for Detroit.

It only took a few minutes for leading Republicans to begin the drumbeat of criticism of the administration for the failures of intelligence that allowed Umar Farouk Abdulmuttalab on the plane bound for Detroit from Holland.
That there were failures of intelligence is not a matter for debate. The young man's father reportedly had warned American authorities that his son had been "radicalized" by those who want to harm Americans.
He paid cash for his ticket and neither carried nor checked any luggage. If intelligence and security had been working properly, he would not have been allowed to board the plane.
But, one of the criticisms of President Obama by a broad spectrum of congressional Republicans is that the department that should have been on guard and prevented Abdulmuttalab from getting on the plane has been without a leader for months, the implication being that, if the administration had wanted a fully functioning agency, it would have submitted to GOP demands about Erroll Southers, the nominee.
The reason that Southers has not been confirmed is that Senator Jim DeMint, R-South Carolina, has held up Southers' nomination because he does not agree with DeMint on unionization of TSA workers. DeMint wants Southers to assure Republicans that he will not allow TSA workers to join a union.
As of this week, he has not received such assurances and he still was holding up the nomination. This is his prerogative, but his action and attitude shines a light on the GOP animus against unions in general, all across the country, no matter what the field of endeavor.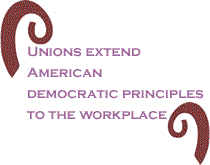 In a just world, workers would rise up against Republicans at every level of government, asking why their leaders at the highest levels of their government are against the very American practice of democracy. In this instance, though, it's democracy in the workplace.
Republicans, following the lead of such anti-union stalwarts as the U.S. Chamber of Commerce, the Business Roundtable, the National Association of Manufacturers, and others, would like to see every workplace in America remain authoritarian, if not a dictatorship. That way, the boss is always right and the boss always rules, right or wrong.
DeMint's concern, he has said, is that unions do not belong in a security setting, although it's a good bet he doesn't want them anywhere. For him, there is something intrinsically wrong with workers' expression of their freedom to speak and to criticize and to make corrections in a system that has gone wrong.
Of course, there are workers who "blow the whistle" on wrongdoing, but they know they risk the loss of their livelihoods when they do so - unless they have a union.
DeMint and other Republicans - a long list of them in both the House and the Senate - have as much as said that they don't want workers to have the protection of a union, as millions of American workers have. They want them to show up for work, show a subservient demeanor, do what they're told, and go home at the end of their shift.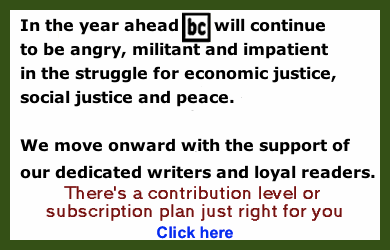 This will not make America or Americans any safer when it comes to TSA or any other agency of our government, because it's the workers "on the ground" who know whether the system is working well, or not. There are many things done by low-level supervisors to make it appear to the higher-ups that they are doing a sterling job.
Without the protection of a union, the worker who reports shortcomings in the system may not be around long enough to see the complaint through the process. It's easy enough to get rid of "troublemakers," when there is no union contract standing up for the rights of all of the workers.
Several years ago, an airport security checker in her seventies and with considerable experience working at her job expressed concern about a procedure at her station and was sure that this was happening routinely at Albany Airport in New York's capital city.
She reported the problem to her supervisor, who was nearly 40 years her junior and new on the job. After insisting that the problem be corrected, the supervisor made a decision to correct the problem the easy way - he fired the woman who made the complaint.
That we know, nothing ever came of the problem at Albany, but it could have. For the worker, however - and she needed the job - there was no recourse because there was no union and the problem went uncorrected. This is matter-of-course for workplaces where there is no union and, therefore, no contract.
For the 30-something supervisor, the main objective of the screening at Albany was to push through as many passengers as possible in a given time. If he did that well, then he was a success in an operation run by a private company that paid just above minimum wage. If workers didn't toe the line, they could be fired, because there were hundreds waiting to get one of those jobs, regardless of low pay and no benefits.

If anyone should have been the supervisor at that time, it should have been the fired worker, who did have the qualifications and experience to do the job. But, she was in her seventies, she was a woman and she was clear about security being more important than numbers.
Had there been a union, there would have been a contract and such complaints likely would have received a formal hearing and appropriate action would have resulted.
Jim DeMint obviously doesn't know why American workers need and want unions and doesn't know that unions extend American democratic principles to the workplace. Or, maybe he does.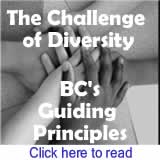 BlackCommentator.com Columnist, John Funiciello, is a labor organizer and former union organizer. His union work started when he became a local president of The Newspaper Guild in the early 1970s. He was a reporter for 14 years for newspapers in New York State. In addition to labor work, he is organizing family farmers as they struggle to stay on the land under enormous pressure from factory food producers and land developers. Click here to contact Mr. Funiciello.