Just as my enslaved ancestors could have never imagined an African American family residing in the White House, nor could my African American lesbian, gay bisexual transgender, and queer (LGBTQ) brothers and sisters who fought in the Stonewall Riots of 1969 in New York's Greenwich Village could imagine that one day a special invitation from the White House would openly welcome us in.
This past December the National Black Justice Coalition (NBJC), a civil rights organization dedicated to empowering LGBTQ people of the African Diaspora by eradicating the twin evils of racism and homophobia, received the White House invitation to its Holiday Open House Tours.

Within less than a week to recover from the "shock and awe" of the news several of us flew from across the country to D.C. Under the leadership of Sharon J. Letterman, NBJC's new Executive Director, who cleverly had a hand in NBJC receiving the invitation, twenty-five of us on December 17th arrived at the Southeast Gate at Alexander Hamilton Place and East Executive Avenue for our 6:00 p.m. tour.
Due to the White House State Dinner party crashers, Tareq and Michelle Salahi, in November, the security getting into the White House was so tight it operated like a beast on steroids. Brian K. Bond, Deputy Director of the White House Office of Public Engagement sent out the following statement in terms of security:
"Each person in your tour will need to have a US Government issued photo ID. If an individual's name and security information was not previously submitted for purposes of background check by the sponsoring organization, that individual will not be admitted at the gate due to security reasons."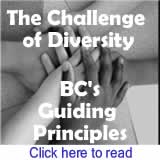 Once in the White House, tours were self-guided. However, the United States Secret Service officers were posted in every room not only for security reasons but they were also there to provide historical information about each room in the White House.
Luckily, NBJC's had its own White House historian on our tour, Dr. Sylvia Rhue, Director of Religious Affairs at NBJC. Rhue became a self-made White House historian when she found out that her enslaved maternal great- great-grandmother was born in Blair House, the official state guesthouse of the President.
Francis Preston Blair, Sr. (1791- 1876) prominent politician and editor of the Washington Globe in the 1800's, had three sons: Montgomery, James and Francis Jr. And Francis Preston Blair, Sr. is a great-great-grandfather of America's film and stage actor of the 60's Montgomery Clift, who was bisexual, who might also be Rhue's great-great cousin.
Montgomery Blair (1813- 1883), Rhue's family lineage, was a cabinet member of Abraham Lincoln's administration during the Civil War serving as Postmaster- General from 1861-1864. Rhue suspects that her great-great- grandmother was either Blair's illegitimate child or a child born to a slave family working for the Blairs.
In an interview with Rhue she said, "My great-great-grandmother may have been at some point Blair's mistress. It's not unusual you know. But it's amazing how so much of our history is now coming to light. Deborah's great- great- grandfather was the first black Postmaster. His boss may have been Montgomery Blair. Small world."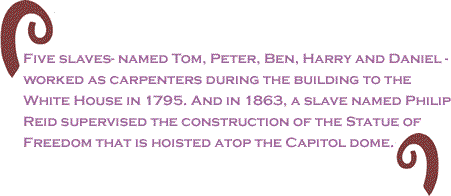 Rev. Deborah L. Johnson, a lesbian, and founder and president of Inner Light Ministries, a transdenominational spiritual community of more than 1,500 people in Northern California, was also with the NBJC's contingent on the tour.
For Rhue and Johnson the Holiday Open House Tour allow them to imagine what life must have been for their enslaved relatives working in and around the White House and D.C.
The White House was built between 1792 and 1800. And slave labor was an integral part of the construction of the White House, the U.S. Capitol building and grounds. The White House Historical Association reports "Black quarrymen, sawyers, brick makers, and carpenters fashioned raw materials into the products used to erect the White House." Five slaves- named Tom, Peter, Ben, Harry and Daniel - worked as carpenters during the building to the White House in 1795. And in 1863, a slave named Philip Reid supervised the construction of the Statue of Freedom that is hoisted atop the Capitol dome.
With the twin evils of racism and homophobia erasing LGBTQ African Americans' historical contributions and connections to the physical building of the White and the moral building of our nation, Rhue's and Johnson's family history is a reminder that we, too, are unequivocally an integral part of this history.
BlackCommentator.com Editorial Board member, the Rev. Irene Monroe, is a religion columnist, theologian, and public speaker. She is the Coordinator of the African American Roundtable of the Center for Lesbian and Gay Studies in Religion and Ministry (CLGS) at the Pacific School of Religion. A native of Brooklyn, Rev. Monroe is a graduate from Wellesley College and Union Theological Seminary at Columbia University, and served as a pastor at an African-American church before coming to Harvard Divinity School for her doctorate as a Ford Fellow. She was recently named to MSNBC's list of 10 Black Women You Should Know. Reverend Monroe is the author of Let Your Light Shine Like a Rainbow Always: Meditations on Bible Prayers for Not-So-Everyday Moments
. As an African American feminist theologian, she speaks for a sector of society that is frequently invisible. Her website is irenemonroe.com. Click here to contact the Rev. Monroe.