Last month, Brazilian President Dilma Rousseff raised the monthly stipend of 2.5 million people in the country currently living below the poverty line and, according to Reuters, she did it "to make good on her promise to eradicate extreme poverty in Brazil, a nation with enormous income gaps between rich and poor." Starting this week, she said, 2.5 million poor people would see their monthly income rise through the Bolsa Familia, or Family Grant program to the equivalent of $35. In making the announcement she said an interesting thing:"We are turning the page on our long history of social exclusion that had perverse roots in slavery."

That statement is important for two reasons.

First, it indicates that it is quite possible to "lift all boats" and at the same time acknowledge that in doing so that communities still experiencing the effects of centuries of discrimination will particularly benefit. That's an idea that is considered heresy in some circles of our country, including in the Obama Administration. It is important to keep in mind when one reflects on the fact that last month unemployment edged slightly downward for every demographic group except African Americans.




Secondly, Rousseff's action and her words boldly refute the misinformation that the major mass media – as if by script –has been spreading in the wake of the death of Venezuelan leader Hugo Chavez. To wit, that while poverty has been dramatically reduced in Brazil and Venezuela, Rousseff and her predecessor haven't attacked inequality the same way the Venezuelan leader did. The Christian Science Monitor even described the Brazilian presidents as "fiscally conservative." "In Brazil, Lula and Rousseff brought about their changes without the same type of economic shocks," the paper alleged. "They reduced poverty faster than ever before but also guaranteed big companies a safe environment in which to invest – and huge profits."

These people don't even seem to be able to report the statistics right. The Monitor reported that, "In Venezuela, Chavez funneled much of the country's oil wealth into social programs and subsidies. The percentage of people living in extreme poverty fell from 23 percent in 1999 to just 9 percent today, and both unemployment and infant mortality were almost halved." But the Financial Times says, that Venezuela has "slashed poverty, to 32 per cent in 2010 from 52 per cent in 2000."

The Financial Times titled its editorial on the death of the Venezuelan leader "After Chavez, a chance for progress. Clearly "progress" is in the eye of the beholder – or the beneficiary.

President Rousseff didn't stop at direct aid to the poor. In another measure of direct government action to alleviate poverty and combat inequality she has announced plans to speed up the agrarian reform in the country with the delivery of lands to agricultores (workers in agriculture) and continued support for social programs targeted at the rural poor. Addressing the 11th National Congress of Rural Workers, she said, "I never promise anything I cannot fulfill and I am committing myself to speed up the delivering of lands. We want to guarantee the access of all families to the benefits of social programs from the federal executive."

Rousseff is very popular (70 percent approval rating) because in her two years in office, her government has helped lift 22 millions Brazilians out of extreme poverty, which she has predicated will disappear by 2014.

According to Reuters, "Despite an economic slowdown that has dogged her administration, Rousseff extended Lula's poverty reduction program when she took office in 2011 to add stipends for children and adolescents living in extreme poverty, farmers who engage in conservation and people who start technical training."

While the mainstream media in the U.S. has had little positive to say about Brazilian government in the recent past, coverage of Chavez's death has emphasized the supposedly conflicting policies between Brazil and Venezuela. The media has incessantly hyped the candidacy of Henrique Capriles, the governor of Miranda state and leader of the center-right Justice First Party, who will face Socialist Party candidate Nicolas Maduro in a presidential election April 14. Reuters keeps describing Capriles is a "centrist" who "says he would copy Brazil's 'modern left' model of economic and social policies." However, he says he favors policies that would "permit the poorest to find jobs and stop depending on state resources." Actually, that sounds a lot more like Mitt Romney than Lula or Rousseff.

Meanwhile, here at home joblessness remains stubbornly high, poverty grows and inequality of incomes continues to widen.

Over 46 million people in the U.S. - over 15 percent - live below the official poverty line, including 16 million children; nearly a quarter of those adults are employed. Eight million children are growing up poor. According to the group Bread for the World, 27.6 percent of African-Americans live in poverty. The poverty rate for black children stands at 38.8 percent for children under age 18 and 42.7 percent of children under age.

Meanwhile, in February, the U.S. jobless rate was 7.7 percent, down from 7.9 percent but for African Americans it remained at 13.8. According to University of California Labor Center Black Employment Project, for black teens (16-19), unemployment was 43.1 percent (an increase from 37.8 percent In January). For black female teens, the jobless rate stood at 38.1 percent (an increase from 33.2 percent in January). For black male teens, unemployment was 48.7 percent (an increase from 43.3 percent in January).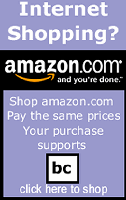 While the major media has gone to great lengths to picture Hugo Chavez, the Socialist Party of Venezuela, and, by extension, most of the Latin American left, as out of steps with the times, the embarrassing truth is that with the notable exception of the U.S. and Canada, and a couple of other oligarchic regimes, current governments in the Western Hemisphere are making concerted popular efforts to combat poverty, reduce inequality and reverse historical neglect of indigenous communities and those of African descent.

History will unfortunately record that on occasion of ceremonies laying Chavez to rest, attended by 22 heads of state and prominent personalities from across the planet, the President of the United States issued an undiplomatic, insensitive and stupid statement that didn't even offer condolences. As Sara Kozameh of the Center for Economic and Policy Research has observed, "This will almost certainly not go unnoticed in Venezuela or Latin America, more widely."

Right now it behooves the people in charge in Washington to recognize just who is out of step in the Americas. Instead of cooking up new measures of unnecessary austerity and threatening the welfare of seniors, children and the poor they should be heeding the examples of those in the region trying really hard - and for the most part successfully - to do some good. And they should recognize that there is nothing wrong with stressing measures that overcome "our long history of social exclusion that had perverse roots in slavery" and long standing patterns of discrimination.