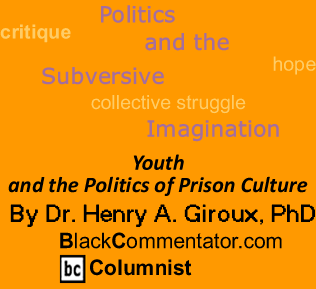 Over the past twenty-five years, there has been a significant transformation in the ways we talk and think about kids and, consequently, in the ways we treat them. We live, for at least part of the time, in a rhetorically constructed picture of kids out of control, an enemy hiding within our most intimate spaces. The responses - zero tolerance, criminalization and imprisonment, psychotropic drugs and psychiatric confinement - suggest not only that we have abandoned the current generation of kids but that we think of them as a threat that has to be contained, punished, and only in some instances, recruited to our side. . .[E]very second, a public high school student is suspended; every ten seconds, a public school student is corporally punished; every twenty seconds, a kid is arrested. Criminalization and medicalization are cheap (financially and emotionally) and expedient ways to deal with our fears and frustrations.
Almost 1 in 13 children in the United States live in poverty - 5.8 million in extreme poverty.
One in Six children in America is poor. Black and Latin children are about 3 times as likely to be poor as White children
4.2 million children under the age of five live in poverty.
35.3 percent of black children, 28.0 percent of Latino children, and 10.8 percent of white, non-Latino children live in poverty.
There are 8.9 million uninsured children in America.
One in 5 Latino children and 1 in 8 Black children are uninsured, compared to 1 in 13 White children.
Only 11 percent of black, 15 percent of Latino, and 41 percent of white eighth graders perform at grade level in math.
Each year 800,000 children spend time in foster care.
On any given night, 200,000 children are homeless, one out of every four of the homeless population.
Every 36 seconds a child is abused or neglected, almost 900,000 children each year.
Black males ages 15 to 19 are about eight times more likely to be gun homicide victims than white males.
Although they represent 39 percent of the U.S. juvenile population, minority youth represent 60 percent of committed juveniles.
A black boy born in 2001 has a one in three chance of going to prison in his lifetime; a Latino boy has a one in six chance.
Black juveniles are about four times as likely as their white peers to be incarcerated. Black youths are almost five times as likely and Latino youths about twice as likely to be incarcerated as white youths for drug offenses.
If you would like to comment on this article, please do so below. There is a 400 character limit. You do not need a FaceBook account. Your comment will be posted instantly. Thanks.

Entering your email address is not mandatory. You may also choose to enter only your first name and your location.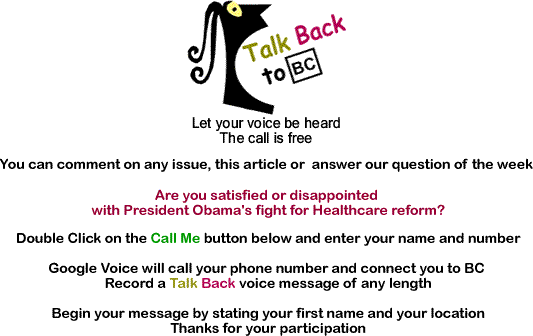 Any BlackCommentator.com article may be re-printed so long as it is re-printed in its entirety and full credit given to the author and www.BlackCommentator.com. If the re-print is on the Internet we additionally request a link back to the original piece on our Website.
Your comments are always welcome.
If you send us an eMail message we may publish all or part of it, unless you tell us it is not for publication. You may also request that we withhold your name.
Thank you very much for your readership.

October 22 , 2009
Issue 347

is published every Thursday
Executive Editor:
Bill Fletcher, Jr.
Managing Editor:
Nancy Littlefield
Publisher:
Peter Gamble
Est. April 5, 2002
Printer Friendly Version in resizeable
plain text
format or
pdf
format.