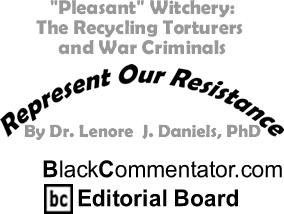 Custom Search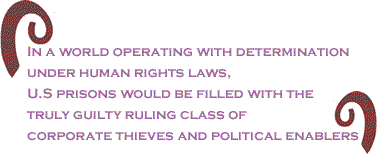 He knew he had learned the lie by heart - the lie which they had wanted him to learn: only brown-skinned people were thieves; white people didn't steal…The liars had fooled everyone, white people and Indians alike; as long as people believed the lies, they would never be able to see what had been done to them or what they were doing to reach other…[But] at dawn he stopped on a grassy ridge to watch the sun rise; he let the maze graze, part of the cycle of restoration… the design was still growing, but already long ago it had encircled him.
The decision to publish Yoo monthly came at the suggestion of

The Inquirer

's publisher, Brian Tierney, who cited Yoo's mutual roots in Philadelphia as well as his legal scholarship - he is a law professor at the University of California, Berkeley.
These witch people got together.
Some came from far far away…



Any BlackCommentator.com article may be re-printed so long as it is re-printed in its entirety and full credit given to the author and www.BlackCommentator.com. If the re-print is on the Internet we additionally request a link back to the original piece on our Website.
Your comments are always welcome.
If you send us an eMail message we may publish all or part of it, unless you tell us it is not for publication. You may also request that we withhold your name.
Thank you very much for your readership.


May 28, 2009
Issue 326

is published every Thursday
Executive Editor:
Bill Fletcher, Jr.
Managing Editor:
Nancy Littlefield
Publisher:
Peter Gamble
Est. April 5, 2002
Printer Friendly Version in resizeable
plain text
format or
pdf
format.


Frequently Asked Questions