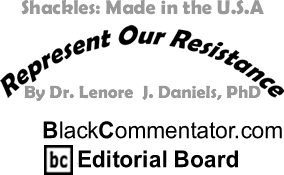 Custom Search

Now when I say questioning the whole society, it means ultimately coming to see that the problem of racism, the problem of economic exploitation, and the problem of war are all tied together. These are the triple evils that are interrelated.
-Martin Luther King, Jr., Where Do We Go from Here: Chaos or Community?
We measure the distance between our bodies
And mortar shells…with the sixth sense.
-Mahmoud Darwish, A State of Siege
Now, in the interests of the public peace, it is the Black Panthers who are being murdered in their beds, by the dutiful and zealous police. But, for a policeman, all Black men, especially young Black men, are probably Black Panthers and all black women and children are probably allied with them: just as, in a Vietnam village, the entire population, men women, children, are considered as probable Vietcong.
-James Baldwin, No Name in the Street
To hold a responsible position in an underdeveloped country is to know that in the end everything depends on the education of the masses, on raising the level of thought…to try, relentlessly and passionately, to teach the masses that everything depends on them.
-

Frantz Fanon, The Wretched of the Earth
And to have to deal with such people can be unutterably exhausting, for they…are perpetually defending themselves against charges…The record is there for all to read. It resounds all over the world.
-James Baldwin, "The White Man's Guilt"
…We must honestly face the fact that the movement must address itself to the question of restructuring the whole American society…When you ask the question, [where do we go from here?], you begin to question the capitalistic economy…We are called upon to help the discouraged beggars in life's marketplace. But one day we must come to see that an edifice which produces beggars [prisoners] needs restructuring.
-Martin Luther King, Jr., "Where Do We Go From Here?"



Any BlackCommentator.com article may be re-printed so long as it is re-printed in its entirety and full credit given to the author and www.BlackCommentator.com. If the re-print is on the Internet we additionally request a link back to the original piece on our Website.
Your comments are always welcome.
If you send us an eMail message we may publish all or part of it, unless you tell us it is not for publication. You may also request that we withhold your name.
Thank you very much for your readership.


January 8, 2009
Issue 306

is published every Thursday
Executive Editor:
Bill Fletcher, Jr.
Managing Editor:
Nancy Littlefield
Publisher:
Peter Gamble
Est. April 5, 2002
Printer Friendly Version in resizeable
plain text
format or
pdf
format.


Frequently Asked Questions