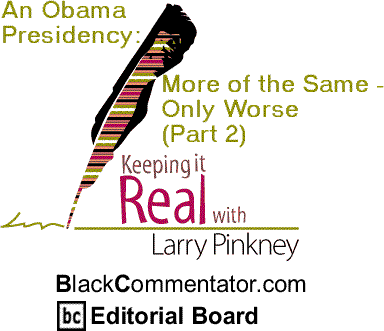 Custom Search

Rahm Emanuel was born in Chicago, Illinois in 1959, the son of Benjamin Emanuel, a pediatrician who helped smuggle weapons to the Irgun, the Zionist militia of former Israeli prime minister Menachem Begin, in the 1940s. The Irgun carried out numerous terrorist attacks on Palestinian civilians including the bombing of Jerusalem's King David Hotel in 1946.

Emanuel continued his father's tradition of active support for Israel; during the 1991 Gulf War he volunteered to help maintain Israeli army vehicles near the Lebanon border when southern Lebanon was still occupied by Israeli forces.

As White House political director in the first Clinton administration, Emanuel orchestrated the famous 1993 signing ceremony of the "Declaration of Principles" between Palestinian leader Yasser Arafat and Israeli prime minister Yitzhak Rabin. Emanuel was elected to Congress representing a north Chicago district in 2002 and he is credited with a key role in delivering a Democratic majority in the 2006 mid-term elections. He has been a prominent supporter of neoliberal economic policies on free trade and welfare reform.

One of the most influential politicians and fundraisers in his party, Emanuel accompanied Obama to a meeting of AIPAC's executive board just after the Illinois senator had addressed the pro-Israel lobby's conference last June.

In Congress, Emanuel has been a consistent and vocal pro-Israel hardliner, sometimes more so than President Bush. In June 2003, for example, he signed a letter criticizing Bush for being insufficiently supportive of Israel. "We were deeply dismayed to hear your criticism of Israel for fighting acts of terror," Emanuel, along with 33 other Democrats wrote to Bush. The letter said that Israel's policy of assassinating Palestinian political leaders "was clearly justified as an application of Israel's right to self-defense" ("Pelosi supports Israel's attacks on Hamas group," San Francisco Chronicle, 14 June 2003)." The Obama appointment of Emmanuel is just a beginning component of the real Barack Obama's war mongering and his pro apartheid Zionist stance.
Maybe most frustrating is that when I looked for the progressive intellectuals and leaders I most look up to and who have over the years helped directly shape my consciousness, what I shockingly found were individuals giving Obama a pass in areas they would have critiqued others on. What I found were many intellectuals and leaders ignoring the vast problems with Obama's policy positions, ignoring basic progressive principles, and instead putting forth "strategic" arguments (plea copping in my opinion) as to why we needed to vote for Obama despite his clearly stated centrist, pro free-trade, and pro empire positions.

When I most needed my progressive intellectuals to be a critical voice in this time of vast deception and high stakes, many... many... of them failed me.



Any BlackCommentator.com article may be re-printed so long as it is re-printed in its entirety and full credit given to the author and www.BlackCommentator.com. If the re-print is on the Internet we additionally request a link back to the original piece on our Website.
Your comments are always welcome.
If you send us an eMail message we may publish all or part of it, unless you tell us it is not for publication. You may also request that we withhold your name.
Thank you very much for your readership.


Novmber 13, 2008
Issue 299

is published every Thursday
Executive Editor:
Bill Fletcher, Jr.
Managing Editor:
Nancy Littlefield
Publisher:
Peter Gamble
Est. April 5, 2002
Printer Friendly Version in resizeable
plain text
format or
pdf
format.


Frequently Asked Questions