This just in from the Great Beyond: Barack Obama has been hiding secretly in the heart and soul of Latino, African and Afro-Latino América all along. This most recent Good News bodes badly for the purveyors of the media's urban legend about Latino's near-genetic predisposition not to vote for a black person ; Speaking of our spiritual and genetic DNA, the Good News also reminds us that Latinos, millions of whom have more than a few drops of black blood, have black skin, dance to African-infused music, eat African foods, etc. have, after all, only been praying to black saints for centuries. In my childhood house, San Martin and San Judas were, from earliest times, there protecting us in almost every room of the house - and now they're protecting the house of our planet from destruction.
Look, yee unbelievers, look with your own faithless eyes, for it is so.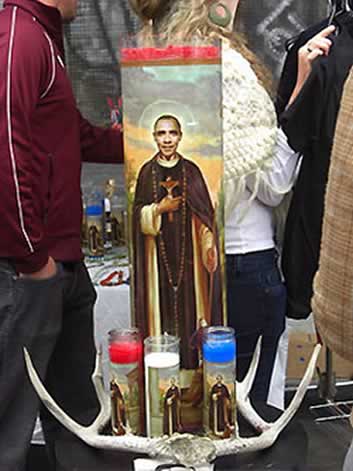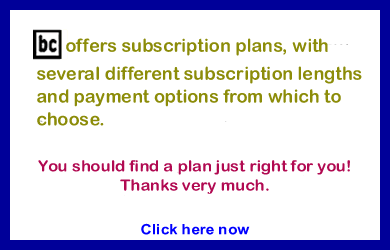 Though it may provide but another weak weapon to the army of fear and hate that is the McCain-Palin progrom, this breaking news from on high also portends bad things for those who look into the Big Blue Eyes of Jesus before bashing immigrants, black people, gays & lesbianas, Latinas and a host of other infidels. In the minds of the Saints and Gods that guide us, the hateful among us have already been defeated. Unfortunately for that other rotting temple of false and falling idols, el Partido Democrata, the divine winds will also smash the statue of that other False God, San Obama de Corporate America, whose other manifestation sometimes takes the form of ex-Clinton Treasury Secretary, Robert Rubin. You need only believe. For it is written in the book of Eleggua; You can hear it in the coming thunder of Shango; It is done. Aché to my good friend Carlos Cordoba for giving us the Good News from the Gods.

BlackCommentator.com Guest Commentator Roberto Lovato is a contributing Associate Editor with New America Media. He is also a frequent contributor to The Nation and his work has appeared in the Los Angeles Times, Salon, Der Spiegel, Utne Magazine, La Opinion, and other national and international media outlets. Prior to becoming a writer, Roberto was the Executive Director of the Central American Resource Center (CARECEN), then the country's largest immigrant rights organization. Click here to contact him or via his Of América blog.