Prologue
diary entry: July 10, 1969
age: 14
"Momma's gone. Momma's been gone all my life. Kids rudely ask me how I feel having no mother, especially around Mother's Day. I tell them I really am okay about it, because they don't know I feel Momma with me all the time. They don't know she really never left me, and we always have our special day each year, together.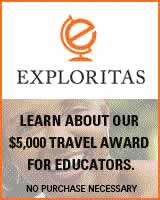 Tomorrow will be our anniversary again. I would go over to the spot in the park where we last were, but this year, due to an all paid free trip to Cornell University in Ithaca, New York because of good grades all school year, I'll be out of town July 11. I'm leaving early tomorrow morning on a Greyhound bus. I hope Momma won't mind my skipping out on her like that, but there is no way I can tell her I won't be at our usual spot. I hope this won't be the time she actually shows up.
I get a tinge of anxiety and of expectation every July 11. Tomorrow I'll actually miss Momma's and mine anniversary. The foundling report said Momma left me wearing a pink dress, so every July 11 I show up at our spot wearing something pink and new.

I bought a pink halter top the other day from Kings Plaza shopping mall. Although I won't see Momma, I am going to wear my top tomorrow anyway under my white blouse. I am still Momma's baby girl, and she knows it. I think she would be real proud of me, because I am thinking about college now. I just really really hope she doesn't show up looking for me tomorrow. I'll go to our spot when I get back and tell her all about Cornell."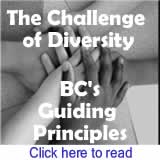 Thirty Years Later
July 11, 1999:
My inner orphan lives with the pain of being nobody's child. This child cannot help but feel, at times, like she is a piece of trash, a piece of shit, garbage, a nobody. This child has to lean on the adult women in me to calm her down. She rationalizes nothing and she feels everything. As a matter-of-fact, when it comes to truth telling my inner orphan is a lot more honest than the adult women inside of me she confides in. My inner orphan is the spirit of me. She embraces her sensory knowledge and remembrance of my mother and their last hours together. The adult women in me, on the other hand, questions the same knowledge that also lives inside of her about those final moments together, and their first six months.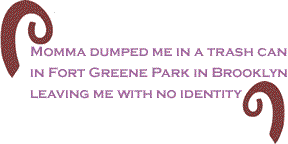 For example, my inner orphan knows that it is obvious that my mother did not really expect me to live with her not being in my life. This child knows I am my mother's botched abortion that she concluded six months after my arrival. While it is hard for the adult me to accept this fact, my inner orphan runs her hands along the keloid knifed zigzagged scars that snake up and down my body and asks "What is this?". The scars on my body read as an abuse narrative somebody authored with my flesh and was never held accountable for. The way my mother scripted our last minutes together in the park was a perfect good-bye scene where neither of us would be able to step back into each other's lives again.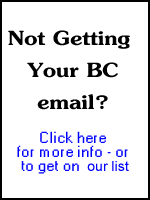 Although the adult woman in me can intellectually derive at myriad reasons for my mother's actions, particularly understanding black women's choices in 1955 and the struggles intrinsic to their lives, my inner orphan doesn't give a damn about the reasons and is MAD. She is enraged by the permanency of her mother's act and wants to snatch Momma and shake her into consciousness yelling "Don't do this Momma! You can't do this. Momma, pleassseee don't do this!" But, her mother, our mother, Momma, did it nonetheless. In Momma's final steps out of my life, she left me without telling me my birth name. Momma left me without telling me where I was born. She left me without telling me by birth date. Momma dumped me in a trash can in Fort Greene Park in Brooklyn leaving me with no identity. So in the face of our final scene together, in the closing act between a mother and child, my struggle has been "how does one start with nothing and make something of a life?"

BlackCommentator.com Editorial Board member, the Rev. Irene Monroe is a religion columnist, theologian, and public speaker. A native of Brooklyn, Rev. Monroe is a graduate from Wellesley College and Union Theological Seminary at Columbia University, and served as a pastor at an African-American church before coming to Harvard Divinity School for her doctorate as a Ford Fellow. Reverend Monroe's Let Your Light Shine Like a Rainbow 365 Days a Year - Meditations on Bible Prayers will be out in June, 2008. As an African American feminist theologian, she speaks for a sector of society that is frequently invisible. Her website is irenemonroe.com. Click here to contact the Rev. Monroe.