If you care about being as healthy as possible, you might want to leave the United States. When it comes to basic health care, 36 other countries – as well as the United Nations – are way ahead of the U.S., even though we are the wealthiest nation the world has ever known. If you want to enjoy good health and you don't want to move, then you should get active, because we the people – all of us – are letting our government get away with cheapening our health care to increase the already substantial profits of the health care industry.
In March the New York Times spotlighted how the U.S. is willing to gamble with your health care. It ran an article about the Oregon lottery that provides health insurance for only 24,000 of Oregon's 600,000 residents without health insurance. What are the rest supposed to do? Despite living in the most powerful country in the world, these families, children, and low income individuals are forced to gamble with their lives. Every single human being should be able to satisfy his or her right to good healthcare without relying on chance.
Oregon is not alone in failing to guarantee the human right to adequate health care. The U.S. has up to 100 million sick, poor, and in-pain citizens with inadequate healthcare. The vast majority of uninsured adults have jobs. But low wages, inadequate housing, and poor living conditions prevent them from receiving the preventive care they need. California has the highest proportion of uninsured in the nation, roughly 20 percent of the population. At least 175,000 people in Alameda County alone don't have health insurance.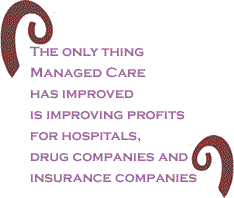 The United Nations says we can do better. Enshrined in the United Nations' Universal Declaration of Human Rights is our fundamental right to adequate healthcare. It is our government's responsibility to ensure we can all claim these rights, but our elected representatives of both major parties know that as long as long as they sound concerned, they don't have to tamper very much with our existing broken health care system. They are focused on what they call individual responsibility, as if people struggling to afford all the other necessities of life have no right to good health care. This position, often expressed as "individual mandates," results in compulsory buy-your-own health insurance policies that ignore the problems of exploding costs, shrinking coverage, and the fact that the crisis is worst for low-income women and their children. The United States is failing to meet its responsibility to guarantee the right to adequate healthcare; opting instead to spend approximately $186,000 every minute of every day on the war in Iraq. We spend twice as much per person for healthcare as any other industrialized nation. Yet the World Health Organization ranks the U.S. health care system 37th in the world for quality and 55th in the world for fairness.

Back in the mid-1990s the health care industry introduced "Managed Care" with a promise that it would lower costs, raise quality and give more people access to health care. The only thing Managed Care has improved is improving profits for hospitals, drug companies and insurance companies. Millions of sick people have been refused medical care by our profit-driven healthcare system that fills CEO pockets but won't provide health care to people who can't contribute to their profits. This is a blatant violation of the right to healthcare for everybody.
We need a national outcry to change these inhumane practices, a national outcry like those that it took to end legal segregation and give workers the right to unionize and give women the right to vote. Join us to help generate this outcry. On Thursday, May 15th, these rights violations will be heard. As part of a national event, hundreds of Alameda County residents, health workers, organized labor, activists, and other concerned citizens will hold a unique Public Hearing, part of a Truth Commission inquiry to highlight injustices and build a movement for Single-payer Universal Healthcare.

Based on the mechanisms employed by the United Nations, this Truth Commission will provide a space where the voiceless and ignored can be heard and made visible through their stories and testimonies of economic human rights violations. Past truth commissions have acted like a trial, indicting the government for the human rights abuses it continues to inflict, while also appealing to the offices of local, statewide, and national policymakers to join in seeking affirmative solutions.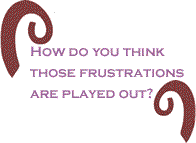 Testimony from people like Nancy Lewis, a nurse who watched her friend die because she was deemed "a poor credit risk"; highlight the injustices endured by millions of Americans every day. Testimony like that of Jesse Vear is not unique. Jesse was a low-income student whose lack of health insurance resulted in his illness and eventual collapse and hospitalization. Jesse, suffering from a neurological disorder, was forced to drop out of school, yet due to inability to work and unforgiven student debt, was unable to afford the medication and care he knew he needed. Though now able to access basic medical services, the government continues to pressure Jesse with past debt. Once again our broken healthcare system threatens to put his life in peril.
This Truth Commission seeks to educate the public about stories like Jesse's and Nancy's, and yours – as well as raise political awareness amongst those most affected by the healthcare system. By letting our communities and the world know the truth of our profit-driven healthcare system that has caused so much suffering; we hope to create pressure for real, affirmative solutions to these problems. Now, in our current political atmosphere, we have a unique opportunity to be heard as together we demand our right to a just healthcare system that brings everybody in and leave nobody out.
(The Truth Commission for Health Care: A Human Right-a unique people's hearing to help build a movement for a new vision for health justice-will be held in Oakland, CA on Thursday, May 15, from 10am – 1pm. It will be followed by a Health Justice Teach-In from 1pm – 2:30 p.m. Come to St. Mary's Senior Center at 925 Brockhurst just off San Pablo Ave)
Click here to read any of the reports in this series.
BlackCommentator.com Editorial Board member, Ethel Long-Scott, is the Executive Director of the Women's Economic Agenda Project, (WEAP). She is known nationally and internationally for devoting her life to the education and leadership of people at the losing end of society, especially women of color. She is dedicated to economic security and justice and believes that the US is engaged in a relentless war against workers and the poor. Click here to contact Ms. Long-Scott.