While in Washington, Hawkins co-authored, with the late Sen. Hubert Humphrey of Minnesota, one of the most important pieces of federal legislation ever enacted, the Full Employment and Balanced Growth Act of 1978, called the "Humphrey Hawkins Act." Its stated purpose was to curb inflation and reduce the official unemployment rate to below 4 percent by 1983 (not more than 3 percent for workers aged 20 or over) through government projects if that were necessary. "Regrettably, it was watered down and never enforced," notes Edelman. Among other things, the Act required the Federal Open Market Committee to report to Congress on the economy and monetary policy twice a year and for the chair of the Federal Reserve to testify before both houses of Congress on each occasion about its conclusions. The law expired a few years ago but the practice continues and is still often referred to on Capitol Hill as the Humphrey Hawkins report.

Of course, few people in the country are aware that there was once a law that said 4 percent should be the limit on joblessness, certainly not among younger generations; it's referred to in few textbooks.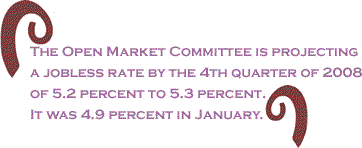 However, the tradition of the Fed chief reporting to Congress continues. Last week, Federal Reserve Chair Ben Bernanke went up to the Hill and delivered identical remarks to the House Banking Committee and the next day, to the Senate Banking Committee. Although he noted that the agency has "mandated objectives of maximum employment," you would never know from the major media reports that his testimony had anything to do with unemployment. Once again the sole emphasis was on the "macro" picture – the prospects for the economy as a whole – not the growing number of people who cannot find work. No one mentioned Humphrey Hawkins.
It's not as if Bernanke had nothing to say on the subject; it just went unreported.
Bernanke's comments contained no section on employment but there were a number of references to it sprinkled about. "Labor market conditions have similarly softened, as job creation has slowed and the unemployment rate - at 4.9 percent in January - has moved up somewhat," the Fed chef said. And, "Homebuilders, still faced with abnormally high inventories of unsold homes, are likely to cut the pace of their building activity further, which will subtract from overall growth and reduce employment in residential construction and closely related industries."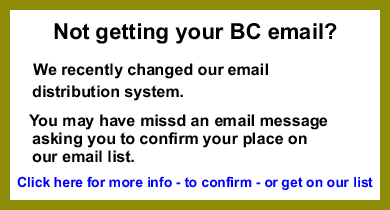 "Slowing job creation is yet another potential drag on household spending, as gains in payroll employment averaged little more than 40,000 per month during the three months ending in January, compared with an average increase of almost 100,000 per month over the previous three months," said Bernanke. Hopefully, he continued, those "stimulus" checks people will receive this summer will guarantee that we all buy more goods and services.
Nonresidential construction "is likely to decelerate sharply in coming quarters as business activity slows and funding becomes harder to obtain, especially for more speculative projects," Bernanke told Congress. Things should get better by 2010, he said, when we can expect to see the unemployment rate "edging lower." But don't expect anything other "sluggish economic activity in the near term."
Then came the kicker. The Open Market Committee is projecting a jobless rate by the fourth quarter of 2008 of 5.2 percent to 5.3 percent. It was 4.9 percent in January.
At first glance, the increase might not seem like much but it translates into hundreds of thousands of people out of work. It's especially bad news for building trades workers, manufacturing workers and African American and Latino workers who are losing employment at a disproportionately high rate. Ditto for the people in places like Ohio where the jobless rate is at 6 percent and rising.

Bernanke allowed that the five-plus figure is much higher than the projection he relayed to Congress in his report last July. Indeed, that was pretty much the theme of his report last week. Since last summer, he said, "The economic situation has become distinctly less favorable."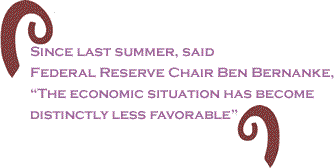 One word that has cropped up frequently in the headlines over economic stories recently: "gloom." And, it was spread all around. "Investors must be feeling a little like Hercules," read the Lex Column in the Financial Times the other day. "Each time they chop off one of Hydra's heads threatening the market, another pops up." Rep. Carolyn Maloney (D-N.Y) said after Bernanke reported to the House, "New problems in the economy are popping up like a not-very-funny version of whack-a-mole." Actually, New York Times writer, Alan Blinder, had conjured up that image three days earlier writing, "Most of the potential headwinds stem from the housing slump and related financial crises that began - but, unfortunately, did not end - with the subprime mortgage debacle. Wounded financial markets are supposed to cure themselves: asset prices fall, bargain hunters rush in and markets return to normal. But so far, that doesn't seem to be happening much. Instead, house prices keep dropping, the mortgage-foreclosure problem grows and new strains in the financial system keep popping up like a not-very-funny version of Whack-a-Mole."
The latest Hydra-Mole to leap up could be the most serious of all. In his testimony before the Senate Banking Committee last Thursday, Bernanke warned that the road ahead is going to be more difficult than it was following the dot-com bust six years ago: "There will probably be some bank failures." However, he added, the banks going under are "small and in many cases de novo [new] banks that are heavily invested in real estate in localities where prices have fallen."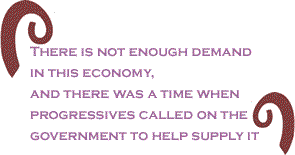 The day after the Fed chief gave that assurance, CNN reported that regulators are preparing to handle 100-200 bank failures over the next two years, especially in Rust Belt areas such as Ohio and Michigan and states like California, Florida and Georgia. "As loan delinquencies rise, and bank failures increase, the FDIC [Federal Deposit Insurance Corporation] is shoring up its reserves, " the CNN report said. "The agency is bringing back formerly retired employees to bolster a division that deals specifically with bank failures."
Working women and men old enough to remember the Great Depression carry with them images of the time - like people lining up outside banks trying to get their money out before the fall, executives jumping out windows after the fall, able-bodies workers queuing up at bread lines. It's not that bad this time around and most economists don't think it will be in the future. But still there is a lot of insecurity and pain out there and it is increasing. People are losing their livelihoods and their homes.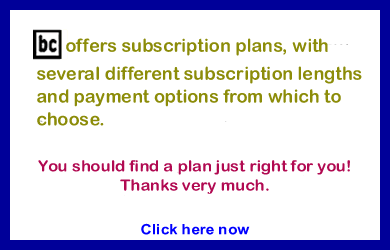 I spoke to a friend the other day who is proud that two of his sons of family-building age had become journeymen in the construction trades; now he's worried about their future.
Augustus Hawkins died last November at the age of 100. At the time, former Boston Globe columnist Tom Oliphant, author of "Utter Incompetents - Ego and Ideology in the Age of Bush," wrote a tribute that appeared in the Guardian in Britain that said, "Serious progressives everywhere can hope that the passing this week of a quiet giant will not also produce an epitaph for one of Gus Hawkins's great passions - the struggle against economic stagnation."
"The death of this courtly, understated but zealous California legislator at 100, unfortunately, is a reminder that for now, progressives can only hope that the vigorous promotion of job-producing growth that swells the incomes of ordinary households is not becoming part of the politics of the past."
He went on to write, "It is not just that growth is slowing, or even that there is a horrid housing crisis fed by laissez-faire government policies. The real problem is that growth is too slow and ordinary Americans' wages and household incomes are hurting severely while the price of necessities has soared. There is not enough demand in this economy, and there was a time when progressives called on the government to help supply it."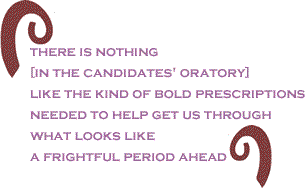 "Economics is not counting very much in the contest for the Democratic presidential nomination," Oliphant observed. Since those words appeared, things have changed a bit. The economy has moved to near the center of the campaigns. The candidates could not have faced the voters of Ohio without talking about it. Still, there is not enough urgency behind their "I feel your pain" oratory and nothing like the kind of bold prescriptions needed to help get us through what looks light a frightful period ahead. Predictably, on the Republican side there's nothing forthcoming except the tired and irrelevant nostrums about the holiness of the "free market" and the system correcting itself without government intervention.
Oliphant wrote that he was listening in vain to the campaign debates for policies designed to get the country moving forward again which he said "would be a much better memorial to Augustus Hawkins than a few stale press releases."
When he died, Rep. Maxine Waters (D-L.A.), who succeeded him in Congress, praised Hawkins' "tremendous public policy accomplishments and his contributions to the body politic." She went on, "He cared about poor and working people and truly believed that government had a responsible role to play in assisting families in the goal of achieving decent quality of life."
BlackCommentator.com Editorial Board member Carl Bloice is a writer in San Francisco, a member of the National Coordinating Committee of the Committees of Correspondence for Democracy and Socialism and formerly worked for a healthcare union. Click here to contact Mr. Bloice.