The current issue is always free to everyone
If you need the access available to a


and cannot afford the $24.95 subscription price, request a complimentary subscription here.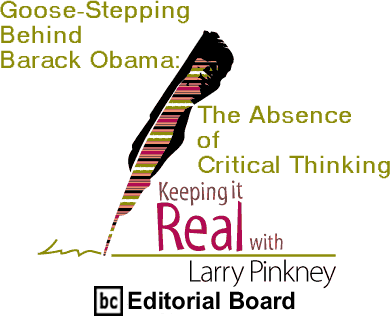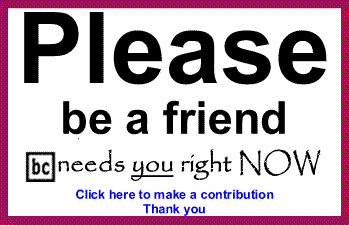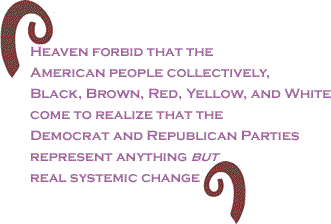 "We need to be about the business of thinking and acting outside the box and building political parties that are outside the box, parties that serve the economic, social, and political interests of the masses of people. This is precisely why the candidacy of former U.S. Congresswoman Cynthia McKinney for President and the Power To The People Coalition is of such enormous importance for the present and for the future. This coalition is all about collectively laying the foundation for systemic change – which is the only way that we can enjoy real change."
opposed the labor movement and the economic rights of working women and men in the U.S. and around the world

who was a strong supporter of the apartheid government of South  Africa

who utterly despised affirmative action and the human rights of Black, Brown, and Red Americans and the working poor

who made horrible economic cut backs to the already inadequate food programs for mothers and children in America

who, in the name of (here we go again) "U.S. security interests" unlawfully and militarily invaded the tiny Black nation of Grenada



February 21, 2008
Issue 265

is published every Thursday
Executive Editor:
Bill Fletcher, Jr.
Publisher:
Peter Gamble
Printer Friendly Version in resizeable plain text format format