In Benton Harbor, Michigan, the injustice against Rev. Edward Pinkney continues. 
An outspoken leader in the fight against racial injustice, poverty, corruption and corporate greed, Rev. Pinkney was sentenced to jail by an all White jury for voter fraud.  His crime was leading a successful effort to unseat a city powerbroker, and resisting corporate development of his poor Black community.  In a May 10, 2007 commentary, Benton Harbor 2007: A Case Study of State Sanctioned Suppression of Voting Rights, Black Commentator editorial board member Larry Pinkney (no relation) sets the stage by providing an insightful analysis of the situation in Benton Harbor.
Benton Harbor is a mostly poor (90 percent), mostly unemployed (70 percent) and mostly Black (94 percent) town of 11,000 people, located 100 miles east of Chicago.  In fact, it is the poorest place in Michigan, and was called "the worst place to live in the nation" by Money magazine in 1989.  Today, foreclosures abound and families are being decimated in Benton Harbor, while its residents are intimidated by police brutality and controlled by an unfair criminal justice system.
At the same time, Benton Harbor rests on prime waterfront property on Lake Michigan, adjacent to the predominantly White and affluent town of St. Joseph, home of the Whirlpool Corporation, the largest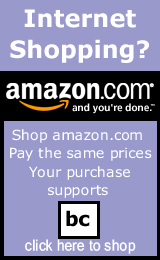 company in the area.  Both communities are located in Berrien County, Michigan, which is less than 16 percent Black and has transitioned from an industrial economy to a tourist, service and real estate economy.  Whirlpool has had machinations regarding its poor, isolated and economically depressed Black neighbor.  It bought 465 acres of Benton Harbor's prime real estate for $1 million - a modern-day equivalent of beads and trinkets - in order to pave the way for a $750 million to $1 billion private development project called Harbor Shores.  The resort development will include two hotels, 880 luxury housing units, a marina and a Jack Nicklaus golf course.  The project is of no benefit to the predominantly Black Benton Harbor residents.  Pinkney and his organization, BANCO (Black Autonomy Network Community Organization) waged a recall election battle in 2005 to unseat Glen Yarborough, the powerful City Commissioner who was instrumental in making the land steal, or rather, land deal, happen.
Yarborough lost by 54 votes.  A local judge, Hon. Paul Maloney, said there was fraud, threw out the election and ordered a new one, in which Yarborough won by 40 votes and was reinstated. 

Maloney, who, as an election commissioner had voted against authorizing the language in BANCO's recall petition, and had alleged ties to the Harbor Shores project, should have recused himself.  But President Bush rewarded Maloney with a seat on the federal bench in the Western District of Michigan.  This makes sense, given the energy spent by the Bush Justice Department on the manufactured issue of voter fraud - a pretext for the elimination of voting rights for Black, Brown and poor people, in order to facilitate Republican electoral victories across the nation.
Meanwhile, Yarborough sought payback.  Pinkney was arrested and charged with voter fraud, amid sketchy allegations that Pinkney paid voters to vote against Yarborough, and that Pinkney handled absentee ballots.  The prosecutor made use of a 1995 state law that makes it a felony to handle an absentee ballot of a person not a family member, even without evidence of ballot tampering or criminal intent.  Pinkney provided poor Benton Harbor residents with address labels and postage stamps, but asserted that he did not handle the ballots. 
Pinkney's first trial in March, 2006, had two Black jurors.  Witnesses were allegedly intimidated.  There was a hung jury on all five counts against him.  The prosecution called for another trial.  This time, the National Lawyers Guild provided Pinkney's defense.  The second jury was all White, not surprising, given the county's history of excluding African Americans from juries, a condition Rev. Pinkney spoke against for years.  On March 21, 2007, the jury found him guilty, and he was sentenced to a year in jail and five years probation.  He was placed under house arrest.
The selective prosecution of Black men is nothing new in America.  Nor is the targeting of truth tellers and change agents.  As hate crimes go unpunished, and as politicians and lawmakers commit criminal offenses against humanity, with impunity and without penalty, and pay no price for making deceitful decisions that cost thousands of lives, the Reverend Edward Pinkneys among us are fair game for prosecutors with lots of spare time, warped priorities, secrets to hide and interests to protect. 

And surely, they believe that a community leader who fights against poverty and racial injustice, exposes corruption and unseats the powerful, poses a great threat to the status quo and must be silenced.  This gives the impression, firmly grounded in reality, that this is not our justice system.  "There is a problem here," says Rev. Pinkney.  "They are like gangsters here.  They're pushing them out of the community."
Although it is easy to conclude that hicktown justice is limited to the deep South, one could say that Benton Harbor and Berrien County, Michigan are little more than Jena, Louisiana North.  The case of Rev.

Pinkney is proof that these things still happen, and the struggle continues.  His fight is everyone's fight, and how the story ends is up to ordinary, everyday people.  Rev. Pinkney deserves clemency from the Governor of Michigan, and must be made whole for the injustices perpetrated against him.  And Whirlpool products--including Maytag, KitchenAid, Magic Chef, Amana, Jenn-Air, Gladiator, GarageWorks, Inglis, Estate, Roper, Acros, Supermatic, Bauknecht, Brastemp, Consul, and Eslabon de Lujo - deserve a boycott by the public.
BlackCommentator.com Editorial Board member David A. Love, JD is a lawyer and prisoners' rights advocate based in Philadelphia, and a contributor to the Progressive Media Project, McClatchy-Tribune News Service and In These Times. He contributed to the book, States of Confinement: Policing, Detention, and Prisons
. (St. Martin's Press, 2000). Love is a former Amnesty International UK spokesperson, organized the first national police brutality conference as a staff member with the Center for Constitutional Rights, and served as a law clerk to two Black federal judges. His blog is davidalove.com. Click here to contact Mr. Love.