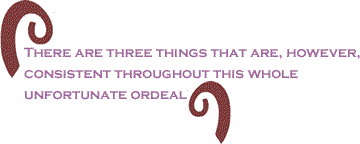 As I watched the Attorney General of North Carolina eagerly announce that all charges had been dropped against the members of the Duke University Lacrosse team, it was with a sense of disbelief and amazement, however, I was not surprised. Since the original accusation from the Students from North Carolina Central University, an Historically Black College, many events and revelations have come to light, including inconsistent variations among accounts of exactly what happen. There are three things that are, however, consistent throughout this whole unfortunate ordeal. The whole situation since March of last year has provoked national attention and discussion about a prestigious institute, its relationship with a Black school in the same city and at the base of it all, the ever-present reality of racism and classicism in America.
The first consistency that has been very clear to me is that Duke University has spent an enormous amount of money to protect its name, its students and most importantly, in my opinion, its athletic program. One of the lacrosse players even suggested during the press conference that, in short, he would hate to think of what happened to those in the community who did not have any resources available to defend themselves. That paradigm is exactly the case with the females who were allegedly assaulted. The defense spent an exorbitant amount of money to get the players and the school exonerated in both the court of law and that of public opinion. Another player who spoke even had the audacity to suggest that this situation somehow to them was a sort of injustice. Of course after the announcement, Duke's President Richard Brodhead said he welcomed the dismissal of the charges, and that his students "carried themselves with dignity through an ordeal of deep unfairness." I would not expect him to say anything less shallow. Never once was "dignified" used in the description of the nature of the team's party that night. It was the president's complete attempt, with no tact, to hurry up and get the conversation over with so that the University might return to business as usual, which I hope and pray will not be the case.

The second thing that is consistent is that something went very wrong at that Lacrosse party that night and no one has been held accountable. No one really knows what happened but the people who were there, but the facts are, you had a whole Lacrosse team and two strippers there for entertainment; it does not take a rocket scientist to do the adding. No matter how wrong either parties were that particular night, something happen and nobody has accepted responsibility. I would argue and maintain that there has just been a tremendous amount of suffering in all cases. Furthermore, in the last couple of days, no one has reached out to either of the females who were present, to ascertain a response and or reaction from them. Again, no matter how wrong or right they were, still in this particular situation, they were victims. Instead of publicly crucifying them and portraying them as victims of their own fate, let's have dialogue about the socio-economic conditions that create such situations. Perhaps they choose to dance exotically to pay their way through North Carolina Central as a stepping-stone to get to Duke University. Let's have conversation about systemic statistical differences in the country. I am convinced that there is more to the case than is being portrayed.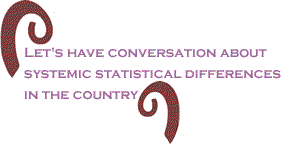 Finally, my last concern that has been consistent, based upon the facts in the case, has been the continued message, that this entire case as a debacle, has sent to the nation and to the world. Had the players had not had access to the"resources," as was suggested, I believe the outcome would have been completely different. Furthermore if the players had been Black and the accusers had been white or any other ethnicity, I know the case would have turned out completely differently. But as is usually the case, because there was access to resources, Justice and equality has been compromised. Throughout the case we were reminded how prevalent racism is in America. I would move forward with the hope that we can continue to have really open conversation about social change and reconciliation in the context of progress.
The Reverend D. D. Prather, is a noted Civil/Social Justice Activist, and a native of Atlanta, GA . Rev. Prather's email address is: [email protected].