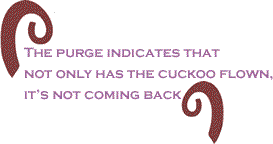 In the unkindest cut imaginable, more than 20 Congressional Black Caucus members last week discovered that they were to be "scrubbed" from the list of co-sponsors of the Voting Rights Act Extension bill. Bowing to pressures from House Minority Leader Nancy Pelosi (D-CA), CBC Chairman Mel Watt (D-NC) informed selected Members about the purge at a meeting on Wednesday, May 3 in which he explained the rationale for stripping down the list: it was too heavily Black.
According to a number of congressional sources, Pelosi and her Senate and GOP counterparts were concerned that Voting Rights Act Extension should not be viewed as a "racial" issue! – therefore, the excess African American co-sponsors had to go. True to past form and practice, Rep. Watt carried Pelosi's water, while retaining a place for himself on the co-sponsor list, sources told the CBC Monitor.
Staffers for several CBC members reported that the new, "bi-partisan" co-sponsorship configuration will include Pelosi and House Majority Leader Dennis Hastert (R-IL), House Judiciary Committee Chairman Rep. James Sensenbrenner (R-WI) and Ranking Member John Conyers, Jr., and Senate Democratic and Republican leaders Harry Reid (NV) and Bill Frist (TN), respectively. As a token sop to Blacks, Mel Watt and Georgia Rep. John Lewis would also join the list.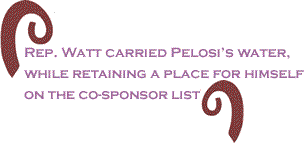 Ironically, by deploying the term "racial issue" as code for "too many Negroes," Pelosi and like-minded white congressional leadership have succeeded in making passage of the VRA an inherently racial issue. And Mel Watt's grotesquely subordinate posture could not have been made clearer.
Some Angry Brothers and Sisters
Many CBC members are understandably outraged. Chairman Watt anticipated as much, and held his meeting to announce the "scrubbing" in the absence of some of the most predictably vocal members. Sources in Reps. William "Lacy" Clay's (D-MO) and Rep. Maxine Waters' (D-CA) offices were willing to speak to CBC Monitor about this issue. One of Clay's staffers described his boss's position, this way:
"…The Voting Rights Act is the main reason Congress has 43 African-American members.  It does not make sense – in fact, it's ridiculous that [House Minority Leader] Pelosi would suggest that most of the CBC members be scrubbed off as co-sponsors.  More ludicrous is the fact that CBC leadership would agree to her suggestion… If a bill screamed for inclusion of the CBC members as co-sponsors, it is the VRA… Congressman Clay, and several other CBC members are very displeased that their names are being removed from this legislation as co-sponsors."
A staff person in Rep. Waters' office said:
"…we learned that this [scrubbing of original co-sponsors off the list on the bill] was not intended as a 'racial' issue – rather, the Republicans were concerned that since the original bill had 58 Democratic co-sponsors (half of which were CBC members), they couldn't come up with 58 GOP members willing to be listed as co-sponsors, and therefore, the bill, in the original version, would look 'lop-sided' and 'heavily Democratic', when they wanted it to look more balanced and bipartisan…"
In other words, the GOP leadership knows that they have more bigoted members within their ranks that would rather eliminate the VRA altogether.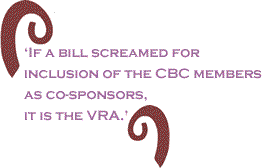 We also found it interesting that members who would have cried "foul" the loudest on this development were absent from the meeting because they were doing their jobs as lawmakers in the House chambers, doing mark-ups on other legislation: Rep. Cynthia McKinney (D-GA), Rep. Sheila Jackson-Lee (D-TX) and Rep. Waters.  We at CBC Monitor believe if these three lawmakers had been present, they probably would have confronted Pelosi, woman-to-woman and demanded an explanation.
Our conversation with Waters' office ended on a cryptic note:
"… [Chairman] Watt, in the end, does whatever he wants.  He's a consensus leader; if he doesn't have 100% unanimity on an issue, he won't take an action on it.  100% or nothing…" Well, we've certainly heard that broken record before, accompanied by Watt's classic "cave in" act.
We at CBC Monitor know all to well what the staffer implied – that the CBC has a leadership all too eager to sling the advancement of African-Americans under a bus in exchange for personally favorable treatment from the House Minority Leader.  To agree to Pelosi's scheme is not only ludicrous, but also gives tacit consent to a retrenchment in progressive politics, which Black Americans can ill afford.
Our sources on the Hill also wanted us to know that a bitter exchange occurred between Rep. Watt and Rep. Corrine Brown (D-FL) during this CBC meeting when the change in sponsorship to the VRA was announced.  It was reported that Rep. Brown told the CBC Chair, "…Mel, I've been in attendance at every meeting regarding the VRA issue…how could you agree to this?  You can kiss my ass…"

This exchange was witnessed by other CBC members in attendance at the meeting.  We at CBC Monitor know most CBC members pride themselves on conducting themselves in business-like fashion with proper decorum.  Rep. Brown and others found Watt's announcement to go beyond insulting them as elected officials; it was an insult to their character, their dignity, their self-respect and their pride. Pelosi sends a clear message that she not only thinks little of African-American members of Congress, she doesn't plan to pursue issues of relevance to African-Americans, especially if she can neutralize and marginalize Black lawmakers with the assistance of CBC leadership.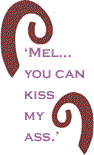 Some staffers were unaware that the "scrubbing" meeting took place; in fact, Nathan Britton, Press Secretary to Rep. Barbara Lee (D-CA) stated emphatically: "…there's no substance to that [story].  There are 58 co-sponsors on the bill.  Rep. Lee is still listed on the bill as a co-sponsor…"
There is also a current of opinion within the CBC that believes Pelosi's assessment was correct – that Republicans would have gutted the VRA if their leadership's names had not been imposed and the "excess" Blacks scrubbed from the legislation, H.R. 9.
It is high time that Black lawmakers quit listening to leadership that treats them like children.
The CBC can't win for losing.  Even after slinging members like Rep. Cynthia McKinney (D-GA) or Rep. Conyers under the political bus for doing their jobs (see David Swanson article in this issue), Pelosi refuses to even toss the "good members" of the CBC a bone. A bone, Pelosi decided, is too much. Instead, she ties an anvil around their necks as a "Thank You."
The Cuckoo Has Flown
We've used every simile known to man (and probably some we know but are too profane to print) to describe the irreparable breaks in CBC Leadership.  The purge of 20-25 members of the CBC from this historical and fundamental piece of legislation indicates that not only has the cuckoo flown, it's not coming back.  And we have to deal with it.  There will be pain; because splits are painful, yet necessary when extracting terminal cancers in the Black body politic.  There's going to be major anxiety, because this has gone on for so long, because we enjoyed celebrating Black Faces in High Places, and those in the high places used it to their advantage, and to our detriment.  The debate is going to get bitter, before it gets better, because in many instances, we have been and will continue to confront a resistance which includes the use of our own who have been bought and paid for with corporate money, against us.
Consider that in the April 27 issue of BC, the CBC Monitor exposed a well-known progressive member of the CBC as AT&T's brand new "Six-Million Dollar Man" when the representative agreed to act as a Democratic front to push through legislation that will restrict access to quality cable and Internet use for working-class communities.  Former Black Panther and current minister, Rep. Bobby Rush (D-IL) emerges as the newest CBC member willing to tote corporate water. (See BC Bruce's Beat, May 4.)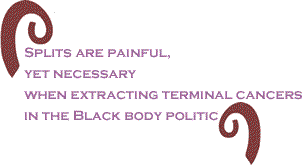 Rush's office issued a press release in response to an article by Lynn Sweet of the Chicago Sun-Times. Rush was the lone Democratic co-sponsor of the Community Opportunity Performance & Enhancement Act (COPE), an industry-crafted cable and Internet bill. AT&T, it turns out, had donated $1,000,000 to the Bobby L. Rush Center for Community Technology, in the Englewood section of Chicago. Here are some excerpts from Rush's letter:
"…Anyone who truly knows anything about me understands that I have always put my community first, whether as an activist or a congressman.  I was elected to make decisions that impact the lives of many – and I will not be held hostage by partisan politics; or bullied by loud-mouth operatives who want to highjack how elected officials operate within their districts.  People also know that I am accessible and accountable – I have been since I first entered public service at the age of 17.  That said, there is no excuse of the inaccuracies and inanities that have appeared in the Sun Times concerning my role as community activist, congressman and pastor…"
First, Mel Watt called our group a bunch of "damned bloggers," now Rush calls us "loud mouth operatives."
To which we say if the elected official is doing the job of effectively representing their constituencies, we want to praise and honor the difficult job that you do.  You shouldn't mind giving an account of what you do in OUR NAME, getting paid with our TAX DOLLARS.  You're not above being made to give an account to the people in the districts that vote for you, and you never will be.  Last we heard, it's still a government of "for the people, by the people and of the people."
And we at CBC Monitor, are a part of "the people."  When you show yourself to be "Not For the People," that is our clarion call to action, and if you object to us answering that call, you have just shown us you need to be replaced by a candidate that won't forget they are there to serve us, the people. And just how is it that one Democratic co-sponsor (out of 205 Democratic members) on a bill overwhelmed with GOP members is promoted as "bipartisan," while in the case of the VRA, 20-plus CBC members are taken off as co-sponsors because their presence would make the bill look like a "racial, partisan" effort?  What's the difference in the logic used here?
This is why the CBC Monitor exists – we ask the questions and demand the answers.  Now we will ask, "If you're so willing to be held accountable, why do you whine when the demand is made that you provide an accounting of your actions?"
We wait with bated breath for their response.
Leutisha Stills can be reached at [email protected]. The CBC Monitor's website is cbcmonitor.voxunion.com.