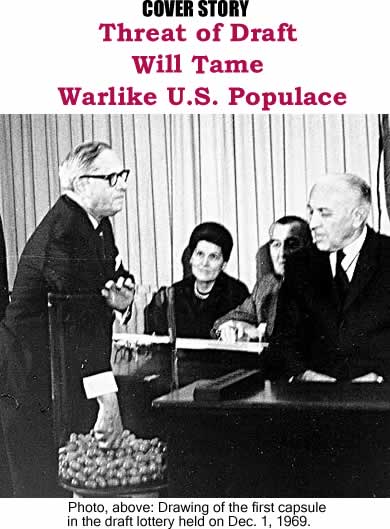 A solid majority of white men answered in the affirmative, as did more than a third of white women. Only seven percent of African Americans favored a war that would kill thousands.

Hispanics lost some of their bloodlust when confronted with the prospect of mass Iraqi civilian casualties; only 16 percent are willing to support such an outcome.
"Most Americans guess wrong when asked to estimate how many troops have died in the U.S. occupation of Iraq, a sign that many are giving scant attention to the nation's most dangerous military operation since the Vietnam War.

"A new survey of 1,001 adults conducted by Scripps Howard News Service and Ohio University found that fewer than half said they 'very closely' follow news coverage of the military occupation. Less than a third named 'the war on terror' or 'peace in the Mideast' as the most important issue facing America. Most others preferred domestic concerns like the economy, Social Security, education or health care."
"Those who warn of a warrior class cite a study by the Triangle Institute for Security Studies in North Carolina showing that between 1976 and 1996 the percentage of military officers who saw themselves as nonpartisan or politically independent fell from more than 50 percent to less than 20 percent. The main beneficiary of this shift has been the Republican Party."
"Permanent War requires the political acquiescence of broad sections of the middle and upper middle classes. Immunity from conscription guarantees a high level of acceptance of the current rulers' global military ambitions."
"Those who choose to serve in the military have our respect," [MAD national chairperson Janine] Hansen said, "but we worry when we hear that our precious young sons and daughters may be forced to fight for others in foreign lands. In the 'land of the free and home of the brave,' those who are drafted and forced to fight are not free… .

"Support for Mothers Against the Draft crosses all ideological and political lines. We have individuals from all political parties who are helping in this effort. Support is coming from every quarter. Americans may be hawks or doves, they may or may not support this war, but they are overwhelmingly opposed to a draft," said Nancy Spirkoff, MAD Secretary.
"This bill requires all young Americans – men and women between 18 and 26 – to perform a two year period of national service in a military or civilian capacity as determined by the President. For those who conscientiously object to war, the bill assures that any military service would not include combat. Otherwise, there would be no preferences, no deferments, no chance for the well-off or the well-connected to dodge military service for their country, as did our President."


February 17 2005
Issue 126

is published every Thursday.
Printer Friendly Version