Eli Broad, the California multi-billionaire advocate and promoter of the privatization of public education, has been systematically taking over urban public school districts from coast to coast. He has generally remained out of the news until recently when a few print media outlets have begun to report on his efforts. But they do not detail Broad's connections to the recent teachers' strikes that have crisscrossed the nation and that have become more pronounced in California where Broad houses his private education reform operations.
As noted in previous columns, he has launched a proposal in Los Angeles that would convert fifty-percent of its public schools to charters by 2013. Broad has enlisted the aid of his billionaire colleagues, who have informally created a Cartel, to provide the seed money ($490 million) for this initiative: the Koch Bros. (industrialists), Elon Musk (creator of Tesla cars), Kirk Kerkorian (corporate investor), David Geffen (music mogul), and numerous others. He has replicated and expanded these plans in hundreds of school districts, with a special emphasis on low-income urban public schools.
To implement his agenda, he has established the Broad Center based in Los Angeles, with satellite locations elsewhere, which trains school superintendents and other central office personnel to run K-12 education like a business. During its fifteen years of existence, it has certified thousands of administrators whom it has mostly placed in leadership roles in large, medium, and small public school districts and as superintendents of state education agencies in Republican- (red) and Democratically-controlled (blue) states.
Since the early 2000s, Broad has been instrumental in the hiring of its graduates and/or their mentees to helm school districts in Los Angeles; New York City and Rochester, New York; Houston and Dallas, Texas; Charlotte, Raleigh, and Greensboro NC; Denver and Boulder, Colorado; Los Angeles, Oakland, and San Diego, California; Newark, Camden, Jersey City, and Highland Park, New Jersey; Memphis, Tennessee; Atlanta Georgia; Miami, Florida; and a host of other school districts in the fifty states. Although the Broad certifications carry no educational or academic weight, they have become formidable due to the financial and political weight behind them.
Through his political action committees and his bundling of political contributions from his friends and business associates, Broad has contributed billions of dollars to Democratic and Republican presidential candidates, state legislators, U.S. Senators and representatives, mayors, city council and school board members, and county elected officials over the past three decades. In addition, he has contributed billions of dollars to state governments and local school districts during this same period. Thus, Broad and his political posse have been able to influence legislation and appointments at every level of government.
For example, the Broad Cartel was influential in the appointments of successive state education superintendents/commissioners in Florida, New Jersey, and Tennessee and U.S. Education Secretaries in the Bush, Obama, and Trump administrations. According to inside sources in the Obama administration, Dr. Linda Darling-Hammond, an African American, who served as chair of his transition team for the Department of Education, was promised the appointment of Secretary of Education. But after intervention by Broad and his private education reform allies, Arne Duncan who had carried their school privatization water while superintendent of the Chicago Public Schools, was selected instead.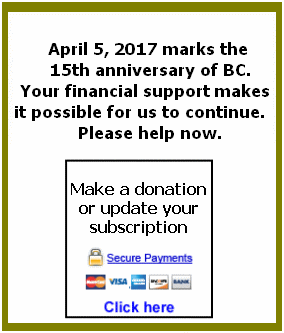 Taking it on the chin, and remaining loyal to the first black U.S. president after the double cross, Dr. Darling-Hammond simply stated she would not accept any other job in the administration. A year later, Shirley Sherrod, another African American woman, was fired from her appointed position as Georgia State Director of Rural Development for the United States Department of Agriculture after the right-wing publication, Breitbart News, reported that she had discriminated against a white farmer. Sherrod fought back, proving the allegation to be a lie, and her and her husband, Clarence, who had been activists in the Civil Rights movement in the 1960s, accepted Obama's apology and moved on.
Thus, the aggressive Broad privatization agenda is at the root of recent teacher strikes in California and elsewhere. The current walkout by teachers in the Oakland (CA) Unified School District is fueled by longstanding Broad opposition to raising teacher pay and for increasing the number of charter schools in the district. As the work stoppage drags on, teachers are being supported by the California's State Superintendent Tony Thurmond, who has participated in contract talks, and several athletes and celebrities including Mahershala Ali (recent winner of an Oscar for his role in Green Book), MC Hammer (singer and rapper), and basketball superstar Steph Curry who have appeared in a video endorsing the Oakland teachers' actions.
The reasons for the Oakland strike and others in Los Angeles, West Virginia, and Colorado are a result of district and legislative demands that teachers and their unions accept charter schools, vouchers, teacher evaluation using student test scores, the hiring of uncertified teachers, limits on the powers of unions, increases in class size, elimination of seniority, and innovation districts whereby low-performing schools would be handed over to charter management companies. Broad policies and strategies are at the center of these job actions.
Oakland teachers have brought the same demands to the negotiating table as did the Chicago teachers in 2012 when they forced Mayor Rahm Emanuel's and President Obama's hands in settling the strike. Then as now in Oakland, in addition to a pay increase, teachers demanded more counselors, social workers, and school nurses to provide their students safe and supportive school environments. What is becoming clearer is that those who want to privatize and/or dismantle public education are becoming more rigid and vicious in their attacks on teachers.
Moreover, Broad has systematically launched a draconian assault on K-12 public education teachers and the institution itself, while Democratic elected officials, especially the 2020 presidential candidates, have largely remained silent. For instance, Sens. Cory Booker, Kamala Harris, and Kirsten Gillibrand immediately came to the defense of the actor/musician Jussie Smollett after he alleged he had been attacked because of his LGBTQ status (which has since been determined to be untrue). Yet, they have been silent on the ongoing attacks on teachers which they and their staffs can witness on a daily basis with their own lying eyes.
And only a paltry few of federal, state, and city level Democratic officeholders have publicly criticized Eli Broad and his Cartel of education reform buddies while they undermine and publicly demonize teachers as losers. But the genius of Broad and the Cartel is that they have established a vertical organization that syncs together to implement their educational schema.
They have spent billions at the grassroots and community level persuading low-income parents to embrace voucher and charter schools; they then have the bipartisan state legislators they fund to pass legislation establishing and/or expanding the number of voucher and corporate charter schools, while reducing funding for public education and steadily increasing public funding for voucher and charter schools. They also back school board members, mayors, county elected officials, and state and federal legislators who champion school choice and public school privatization in majority and minority communities.
By building this vertical, political education infrastructure, Broad and his posse have been able to function under the radar and mostly escape any blame for the chaos they are causing in our public education system. As usual, most Democrats, who rely on teachers for their political successes, are avoiding taking a strong and vocal stance in support of their most loyal supporters. Democratic 2020 presidential contenders need to give teachers and education support personnel the "love" that they gave Jussie Smollett who has been alleged to have perpetrated a hoax.
Democratic leaders across the nation can collectively use the Oakland strike to take a stand for teachers and all K-12 public education staff.