As expected, proponents of legalized recreational marijuana have responded aggressively and negatively to last week's column which stated that this legislation would be harmful to the development and educational success of low-income students of color, especially those in urban areas. They believe that making pot legal will produce the following outcomes: expungement of the convictions of those incarcerated for the possession and sale of the drug; the quick release of thousands in jail for cannabis crimes; a boost in jobs for thousands of unemployed African Americans and other minorities; and robust business opportunities for minorities and women that would lead to great wealth.
All of these projected, positive consequences are basically false or outright lies. First, none of the recreational marijuana legislation already passed in ten states and the District of Columbia includes automatic expungement for marijuana crimes. Expungement has to be applied for and can take years and cost thousands of dollars to complete. Few of those imprisoned for use or sale of pot have been released to date. Second, of the 18,000 new jobs allegedly created by the cannabis industry in Colorado, more than 85% went to non-minorities, and in Massachusetts where the pot industry purported to have produced 19,000 new jobs in research, agriculture, processing, and retail, nearly 90% again went to non-minorities.
Third, there are questionable statistics on the number of cannabis businesses where minorities are assumed to be majority owners. Moreover, there are different ways of determining who is a minority in the eleven jurisdictions where recreational pot is currently legal to sell, which is the case in California where more than a third of the nation's annual, legal pot sales occur.
In addition, most of the minorities who have founded or have majority ownership stakes in marijuana businesses are actually engaged in ancillary marijuana businesses—sole proprietor law offices, accounting firms, marketing firms-- that do not touch the cannabis plant where the real money is. These companies can hang out a shingle with relatively little capital and without the need to obtain a license which is difficult and costly to secure.
The reality is that those minorities who claim to be in the cannabis business are really franchise owners running dispensaries fully under the control of pot corporations. But most revealing is "the stage each of these businesses are at runs the gamut, with some generating six-figure annual revenues while others have yet to secure their first client." The vast majority of supposedly majority-owned weed businesses by minorities are mom and pop operations.
Therefore, the supposed benefits to minority communities from the legalization of recreational cannabis are at best a gross exaggeration and at worst vicious falsehoods.
But the proponents of legal recreational pot have a slick promotional strategy at the state and national levels. White politicians and billionaire and multi-millionaire investors in the cannabis business have recruited minority politicians, clergy, civic leaders, and grassroots leaders to front heir legalization initiatives. For example, in Colorado, former Gov. John Hickenlooper, who signed the bill, had Michael Hancock, the African American Mayor of Denver, be the face of the enterprise, while former California Gov. Jerry Brown had numerous black and Hispanic leaders carry the political water on this matter.
At the national level, the two African American candidates positioning themselves to run for the Democratic U.S. presidential nomination, Sen. Cory Booker (D-NJ) and Sen. Kamala Harris (D-CA), are on board for both state and federal pot recreational laws.
Additionally, black Congresswoman Barbara Lee (D-CA), one of the most progressive House members, was recently elected chair of the House Cannabis Caucus, a welcome victory after her crushing defeat in her run for Democratic Caucus Chair against her junior African American colleague, Congressman Hakeem Jeffries (D-NY). These high profile black elected officials are proving to be effective advocates for pot authorization.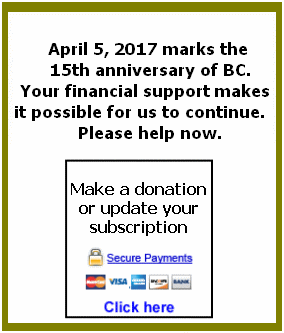 The decriminalization of cannabis and medicinal usage are widely supported, and they would largely eliminate the legal profit motive for this drug, although some doctors have exploited the writing of prescriptions which is similar to what has happened to provide momentum for the opioid crisis. Meanwhile, New Jersey Gov. Phil Murphy appears to be coordinating his strategy to get his recreational marijuana bill passed with New York Gov. Andrew Cuomo. Both pitched the importance of their pot bills for the uplift of minorities and the poor in their respective state-of-the-state addresses last Tuesday.
However, Gov. Murphy has run into some obstacles of late as the pot pushback by an African American clergy leader and several Democratic state legislators has begun to strike a chord among the citizenry. Likewise, Murphy has been pounded by his own #MeToo movement where one of his top campaign aides has been publicly accused of rape of a campaign staffer during the 2017 campaign.
Murphy has been slow to respond to this accusation undermining his standing among female and mainstream voters. At approximately the same time, his top campaign operative for minority outreach has been shown to have engaged in shady financial practices in Maryland and Bermuda political campaigns which could lead to indictments. Thus Murphy is enveloped in series of scandals which have collectively impeded his efforts to get his pot bill approved.
These issues are surfacing at the worst time for Murphy's cannabis agenda. A senior and powerful New Jersey state legislator has stated that "Murphy does not understand the governing and negotiations process." Other politicians call it the Goldman Sachs syndrome as Murphy's most recent Democratic predecessor, Gov. Jon Corzine, also a former Goldman Sachs executive like Murphy, made similar mistakes during his only gubernatorial term (2005-2009) which imploded his bid for reelection.
Both relied on the top-down corporate strategy for governing which has proven to be a failed strategy. After more than a year of having promised his pot business major campaign contributors that he would get the marijuana bill through the legislature lickety- split, he is now saying it will be done by early February.
While all of this is going on, no one is considering the negative impact of widely available pot products - candies, brownies, gummies, sodas, syrup, and virtually any food or snack product - on public school students, especially those in low-income and poverty-ridden areas. As noted previously, the potent THC content of these products give a particularly powerful high to youth, adversely affecting concentration on their learning, driving, and general decision making. And recent studies have documented the impact of increased cannabis usage on newborns.
Not one of the majority or minority pro-marijuana politicians has even acknowledged these likely results. Sadly, these champions of legalizing recreational pot know little about negative impacts of this drug on children and students. But teachers, their strongest supporters, will become the canaries in the mine as they have to weather the onrush of the in-school problems caused by increased cannabis accessibility and use as they try to educate poor students who come to school with a myriad of personal, family, and community problems, while funding for public education continues to decline.