At some point I decided that if I was going to speak about all the things that are trapped or experienced in this body, I had to be able to just put it out there. I can't tiptoe around it. I can't be subtle about it. I can't be afraid of it. I think that a lot of women who have experienced the things I've experienced, and are angry about it, are at the point where they no longer want to tiptoe around the subject, or be coy about it, or act as if they're ashamed of it—as if it is their fault. Recognizing that feeling, and the emotions around what happened, is a part of a process. It's part of how you store those things within you.

Tyrese Coleman,
Guernica
: A magazine of global arts & politics
In Toni Morrison's novel Beloved
, Stamp Paid appears all-knowing, for he believes he knows the whole story. Certainly he's a man's "hero," recognizable, these days, for the role he played transporting enslaved blacks from the South to the North. Or, as we've come to understand, one category of unfree to another.
The story of violence in the US, however, isn't as straight forward as an impatient Stamp Paid would like it to be. For the womenfolk behind the door at 124, he's clueless. He won't knock but will walk pass the women, without attempting to listen carefully to what may seem indecipherable. He won't try to discover what's transpiring in this home, in the "free" land. He'll return to the world of the chivalrously heroic. Ad for sometime, no one will be the wiser.
At home, however, the door is locked and the women behind it believe they are now "free at last to be what they liked, see whatever they saw and say whatever was on their minds."
"Almost." Writes Morrison. Almost.
How indistinguishable are their thoughts from those of the perpetrators of violence? Night and day, it seems violence pursues them, and without recourse against the abuse, only "unspeakable thoughts, unspoken" thoughts emanates from them and thus the home at 124.
Indecipherable.
Here and there, among the womenfolk, the norm is the suckling of stolen milk. A chokecherry tree. The mark on a mother's body. Fathers, uncles, and nephews. A baby girl and "death spasms." A handsaw.
While the country waits for Special Counsel Robert Mueller's report on whether or not Trump and his men "colluded" with the Russians, that is, Putin and his men, and/or engaged in whatever "criminal" activity, expressed in words, in a court document, only to redacted—for public viewing, others have been called out, urged to provide tell-all testimonies.
It's almost a sideshow. Since women came forth charging the now former movie mogul Harvey Weinstein with sexual abuse of power, sexual assault, rape, other women have declared their silence too much of a burden. In the buzz, there are notable culprits: James Levine, Louis C.K., Matt Lauer, Al Franken. And there's America's Dad, Bill Cosby, who thought drugging his victims first was the best option for carrying out his assault on women. It turns out that many only deny and denounce the accusers or others belief an apology suffices to remove all responsibility. Accountability.
Larry Nassar, former physician for the USA women's gymnastics team, receives a sentence of up to 175 years for sexually assaulting 250 girls since 1992. Two hundred and fifty lives Nassar thought were his to control and manipulate to serve him. Whenever I catch a glimpse of him, he looks forlorn, as if something has been brought down upon him. And his victims were mainly underage children.
Is he thinking about what these young girls endured after his assault on them?
Les Moonves, the former chairmen and CEO of CBS, engaged "nonconsensual sexual misconduct in and outside the workplace, both before and after he came to CBS in 1995," according to a New York Times report. Such is power for the powerful.
Julie Chin "fully" defends her husband, according to Variety.
It's amazing how many women provide legal representation—for the defense. What a testimony!
And yet, I've skimmed news articles calling for an end to the Mueller "witch hunt" as well as these accusations by women, predominantly, against abusers of power. The #MeToo movement has gone too far! Really!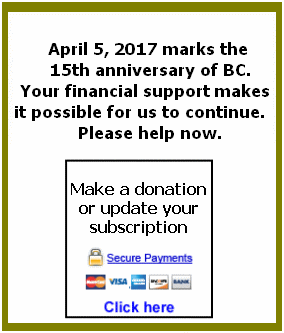 Then there's last year, 2017, and the Roy Moore situation. It's hardly a secret in his territory. Moore's a predator. He spent time at the malls, looking for his victims. He prefers young teens. One as young as 14-years old. His pursuit of happiness goes back as far as the 1970s.
Former chief justice of the Supreme Court of Alabama, and he's a candidate in a special election for a US Senate seat, no less.
A few now grown women step forward. We know Roy Moore!
But other women in the state declare Moore their guy to represent them in the US senate! And Trump, Access-Hollywood-Trump, naturally agrees with the women who will vote for their guy.
Accept, no one told the black women voters of Alabama anything.
But what was that all about, huh… women—grandmothers, mothers, aunts, sisters—bragging about their support for an alleged pedophile, if not an embrace of self-hatred?
To walk on the wrong side of history is to walk on the corpses of all the Harriet Tubmans, all the suffrage activists.
We're waiting on Mueller.
And once Muller's report is in, will it be all over? Done finished? Like Obama's presidency ended racism in America? Abuse of power will cease to be in America?
A running back for the Kansas City Chief, Kareem Hunt, is on video beating and kicking a women.
Accusations of sexual misconduct have been brought against astrophysicist Neil Degrasse Tyson. Asley Watson worked with Tyson as a former assistant on Cosmos while Katelyn Allers, who spoke up in May of this year, is currently an astronomer at Bucknell University. With Watson, Tyson found her irresistibly huggable ("I want to hug you so bad right now..."). But Watson's no teddy bear; she didn't appreciate being made to feel uncomfortable.
Allers, too, didn't appreciate Tyson touching her as he traced her tattoo of the solar system. She had hopes that Tyson would become her mentor in the profession, but he didn't entertain an interest in mentoring Allers.
And now the popular science educator can't imagine how he came across to the women as "creepy."
Sorry! He was just being Neil Degrasse Tyson.
But the accusations of sexual misconduct against Tyson are not new. Tchiya Amet, a musician, recalls her date with Tyson. At his apartment, she has a drink, and, some time later, she awakens to find herself naked. It's 1984 and Amet and Tyson both were graduate students at the University of Texas.
For years, Amet has tried to tell her story. No one would listen.
Today, Tyson admits to an affair with Amet back then, but not the rape.
We could discuss the accomplishments of a black woman astrophysicist… But no. Amet has survived. Yes, despite the damage, she has done that. And her story is finally out from behind closed doors.
Mueller's report!
And already it's about the abuse of power. The collusion of the powerful: Micheal Flynn, Paul Manafort, Micheal Cohen, Roger Stone. The Trump sons.
The daughter and the wife too.
Most all of the wives. The daughters. Of the powerful.
Serial abusers. And they are not alone.
Power is there for those who know it's for them, their right of passage. Their entitlement.
Robert Mueller hasn't called on Alex Acosta, the Secretary of Labor, for the Trump administration, to testify about abuse of power; he's busy with the president's men. Nonetheless, Acosta is no less a man among the empowered men.
According to FBI reports, Jeffrey Epstein, multimillionaire and former hedge fund manager, orchestrated a sex ring, trafficking in underage girls from "overseas" (Julie K. Brown's investigative report for the Miami Herald, November 28, 2018). His "parties," at his homes in Manhattan, New Mexico, and the Caribbean, featured these girls. Children.
Epstein is (or was) a friend of Bill, that is, Bill Clinton. He is (or was) a friend of Trump. He is (or was) a friend of Prince Andrew—because Clinton, Trump, Andrew and all the other buddies will stumble over one another now to deny knowledge of a Jeffrey Epstein. Who? Epstein!
But Epstein is what counts as important patronage in the narrative of American success and relevance.
Women in this despotic world are subordinates. "Recruiters!" Young women who flock to the powerful and helped to coerce these children to perform sex acts for the master, Jeffrey Epstein. Whose thoughts usurped theirs?
As US AG for the Southern Florida district, Alex Acosta hears about Epstein's exploitation of the vulnerable. But Epstein's a god among men! He's money's god, and, as a result, people of consequence gravitate towards him. He's all American.
And the accusers are what?
Prosecutor Acosta reads the 2005 FBI report, which includes interviews with some of Epstein's victims, and he examines the evidence the FBI complied, evidence that proves Epstein culpable. But Acosta looks out for his own future. Epstein, for him, is bath in gold. And like, Trump, Acosta discovers he's skilled in the art of the deal. In 2008, on behalf of Epstein, Acosta and others in various courts, effectively killing the FBI investigation. You grant "immunity" to someone like Jeffrey Epstein! Why should federal criminal charges forestall the livelihood of money-making greatness of a guy like Jeffrey Epstein!
But the story of these underage girls, women in their 20s and 30s now refuses to die behind a door of silence. The women decide to become audible, transgress the norm to remain representative of all that is "unspoken."
Thirty-year old Michelle Licata: "I don't think anyone has been told the truth about what Jeffrey Epstein did… He ruined my life and a lot of girls' lives. People need to know what he did and why he wasn't prosecuted so it never happens again."
We are now privy not only to the stories of these victims of abuse but also to how a system that demands greed, corruption, and above all else, respect for the powerful awards those who worship it with all their being. Trump, a magnet for such worshipers, promotes/awards Alex Acosta, who was a former dean of Florida International University of College Law and assistant attorney general for Civil Rights, mind you!--Trump promotes/awards Acosta to a cabinet position as Secretary of Labor.
Mueller's report is a corner in an enormous house of shame. Collusion among the patriarchs for any reason is a threat to the idea of democracy, human rights, human decency everywhere.
It's white supremacy in its many shades of injustice.
Should we wonder why 85,000 children have died from starvation in Yemen? After all, Trump has friends in Saudi Arabia. Friends in high places there where the women live in silence.
The boy's war games must go on…
Back at 124, the worst passes. Jettisoning the damning thoughts, the young women steps out. The older women come in. Together, they lift the damaged and weakened, and all head for the clearing—to organize!