(CNN)The fact that only six of the 2,000 migrant children who were separated from their families at the US-Mexico border have been released is upsetting, especially when we have seen the conditions that these children are being held in.
People react to the fenced-in detention centers for children and babies and say this is not America. But sadly, they are mistaken; this is very much America, the America that always was. Throughout its history, America has created psychological trauma by abducting and imprisoning children, and separating families for their race, color and nationality.
During slavery, when black people were property and had no rights even with regard to their own children, children were snatched from their mothers and sold down the river as a matter of course. With emancipation came the long, painful journey of searching for family.
As a solution to its so-called "Indian problem," the government forced tens of thousands of Native American children into boarding schools, where they were separated from their family and culture, language and belief systems. This forced assimilation was a form of ethnic cleansing, an effort to "kill the Indian...save the man," as Capt. Richard Henry Pratt, the founder of the first Indian boarding school, infamously said.
During the Great Depression, a climate of racial scapegoating resulted in the deportation or "repatriation" of one million Mexican nationals and those of Mexican descent. Sixty percent of those forced to leave were US citizens. Among them were American-born children, who were told that they could not speak Spanish in school and were punished for doing so. Denied their cultural identity in America, they emerged in Mexico -- a country that was foreign to many of them -- where they were regarded as outsiders. During World War II, nearly 120,000 Japanese-Americans (half of them were children) were forced from their homes and thrown into internment camps.
While Trump has reversed course on family separations through an executive order, the policy may resume, as Rep. Adam Schiff (D-CA) suspects. The administration has asked the Pentagon to prepare 20,000 beds for migrant children on military bases, and the prosecution of undocumented adults on the border continues, with families detained for an indefinite period of time, and asylum seekers imprisoned in violation of international law. The government recently released a plan to eventually reunify families, but some parents already have been deported, forced to leave their kids behind.
To make matters worse, in a number of lawsuits filed by advocates, there are allegations of children facing abuse, being drugged, and neglected. Last year, a female youth care worker at a Florida center was sentenced to 10 years in prison after being convicted of "attempting to coerce and entice an unaccompanied alien minor to engage in illicit sexual activity."
The allegations are gut wrenching, and we don't know how many children may have or continue to face these conditions.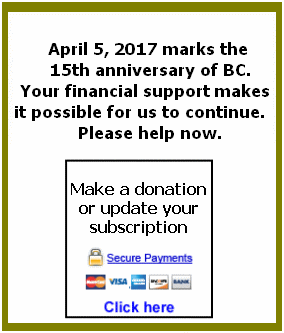 Understanding how America arrived to such a cruel and sadistic place -- acts of gratuitous violence and, according to the president of the American Association of Pediatrics, "government-sanctioned child abuse" -- requires we identify those who champion these horrific policies.
Stephen Miller, White House senior policy adviser and architect of the Trump family separation policy, has been accused by Rep. Pramila Jayapal (D-WA) of trying to implement an anti-immigrant agenda.
Richard Spencer, the white nationalist who helped organize last year's deadly "Unite the Right" rally in Charlottesville, Virginia, claims to have mentored Miller while they were both at Duke University. But Miller has denied Spencer's claims, saying that he has "absolutely no relationship with Mr. Spencer. I completely repudiate his views, and his claims are 100 percent false."
Jeff Sessions' zero-tolerance policy of criminally prosecuting all people who cross the southwest border has its origins in the "Undesirable Aliens Act," as ProPublica reported. Enacted by President Hoover in 1929 and originating in World War I, the statute -- which makes it a crime for foreigners to come into the country through an unlawful entry point -- enjoyed critical support from eugenicists and white supremacists who believed in the superiority of the Nordic race and viewed immigrants as criminals, vermin and bacteria, and subhuman mongrels.
Five years earlier, the government already had passed harsh restrictions with the Immigration Act of 1924. The law established an immigration quota, discriminated against Southern and Eastern Europeans and favored people from Northern and Western Europe, and banned Asian immigrants.
In fact, Adolf Hitler found inspiration in these racist US immigration laws. "At present there exists one State which manifests at least some modest attempts that show a better appreciation of how things ought to be done in this matter," Hitler wrote in Mein Kampf in 1925. "It is not, however, in our model German Republic but in the U.S.A. that efforts are made to conform at least partly to the counsels of commonsense. By refusing immigrants to enter there if they are in a bad state of health, and by excluding certain races from the right to become naturalized as citizens, they have begun to introduce principles similar to those on which we wish to ground the People's State."
Many people, who would like to think that we have come a long way from America's past, are reacting with outrage when they view the images and hear the sounds of crying children as they are separated from their parents. While some have said it is "un-American," not only is this part of our past, this is present-day America.
Today, America has the world's largest prison population at 2.3 million, according to the Prison Policy Initiative -- with 10,000 young people incarcerated in adult prisons on any given day -- and a foster care system of over 400,000 children, according to a 2014 report from the Adoption and Foster Care Analysis and Reporting System -- both systems comprised of mostly black, brown and poor. It is no wonder Trump -- who recently tweeted that immigrants "infest our country" -- would criminalize migrant children and their parents with punitive measures such as detention centers and zero tolerance prosecution.
And the Trump anti-immigration plan is about racial hostility, but also profit and greed. The private prison industry, which houses three-quarters of immigrant detainees, contributed heavily to the Trump 2016 presidential campaign and the PAC for Vice President Mike Pence. Private prison stocks soared after the 2016 election, and US military contractors have also profited from the warehousing of these children.
Last year, the Department of Homeland Security found 20,000 beds for the planned indefinite detention of families seeking asylum, a 500% increase from existing capacity. We are witnessing another shameful moment in US history, in which a president is placating his base of supporters who fear an America in which white people no longer rule. "Make America Great Again" is the clarion call of white people who believe they are an endangered species due to immigration, civil rights protections and programs of racial inclusion.
Jailed migrant children are not attending summer camp or boarding school, as Laura Ingraham so callously put it.
Children are being taken away from their parents and placed into what can only be described as internment camps. Let it sink in for a moment, and realize the Trump presidency must come to an end and Trump must no longer be president, whether through resignation or impeachment. Whether democracy survives depends on our capacity to acknowledge and learn from this horrible legacy, and our will to not repeat it.
This commentary was originally published by CNN.com