Trump Updates to the Midterms:
Trump's true political genius is that he has struck an implicit bargain with Republicans by: tightening his grip on the 84 percent who support him, offering huge tax cuts to corporations and the upper one percent, nominating arch-conservative federal judges, rolling back corporate regulations, and by driving from office those Republicans who oppose him.
After the latest round of primaries, Trump endorsed three Republican candidates who won their Congressional primaries: a Virginia white nationalist, Corey Stewart, who campaigned on supporting Confederate monuments; a Nevada brothel owner, Dennis Hof, one of the state's best known pimps, who stated that Trump showed him the way; and a South Carolina wife beater, Archie Parnell, who openly acknowledged his domestic abuse.
The Democrats must realize that the only way Trump leaves office is that Special Counsel Robert Mueller assembles information during his Russian collusion investigation that is so damaging that the Republican leadership, Senate Majority Leader Mitch McConnell and House Speaker Paul Ryan (or his successor), meets with Trump to inform him that his Republican support has collapsed and that Vice President Pence will give him a full pardon after he is sworn in as President.
In response to Trump's recent binge on issuing pardons, Kwame Kilpatrick, the disgraced former African American Mayor of Detroit, who is currently serving an extensive prison term for graft and corruption while in office after two felony convictions, posted a one thousand word plea on Facebook begging President Trump to pardon him because he has found the Lord, is a changed man, and wants to go home. These reasons seem to be as good as any.
During the past month, I have reviewed poll after poll, talked and met with teachers and Democrats in numerous states, and I am dismayed about their political future. Although teachers briefly asserted themselves against Trump and his Republican allies' educational policies in Arizona, Colorado, Kentucky, North Carolina, Oklahoma, and West Virginia, they mostly settled for less than they demanded during their protests and strikes, frequently because their union leaders caved in too soon. In several instances, they were simply afraid to hold the line. They appear to be bending to Trump's will and letting him have his way as are his Republican colleagues.
Teachers in Georgia are tolerating the creation of a sanitized, racist social studies textbook where the Klu Klux Klan (KKK) is being portrayed as a religious organization; Arizona previously banned the implementation of an ethnic Hispanic curriculum calling it propaganda and divisive; and last week, the Republican-controlled and veto-proof legislature in North Carolina passed a bill which would permit four wealthy white towns outside Charlotte—Matthews, Cornelius, Huntersville, and Mint Hill—to establish their own charter school districts and to restrict enrollment to the children of the overwhelmingly white families residing in their boundaries. These schemes have also been executed In Louisiana and Alabama.
The legislature also approved the North Carolina municipalities to spend property taxes on local schools, a right that had been previously reserved to counties and the state. What was most interesting is that nearly a third of the legislature's Democratic African American caucus gave direct and indirect support to these initiatives along with a bevy of former minority superintendents, teachers, and school administrators. Many are working to carry out and/or serve as consultants for these new educational strategies.
Teachers and other educators are both opposing and joining efforts to eviscerate their profession. Since 2000, more than seventy majority white communities have tried to secede from large diverse school districts, primarily in the South, and more than fifty have succeeded. These attempts are ongoing responses to the Brown decision of 1954 which outlawed legal segregation in public schools.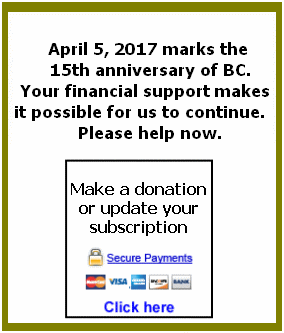 Democrats on the other hand are also imploding from within. Their progressive, moderate, and far left factions remain unable to develop a collective, on the ground endeavor to rally the Democratic base to take back the U.S. House or Senate, or to reclaim state legislatures. Despite polls predicting a blue wave in the November midterms (from the same pollsters who forecasted a Clinton victory), Trump cannot be counted out because he is a political gangster and operates in a manner similar to his new best friend Kim Jong-un. But most impressive is the fact that Republicans are following him in lockstep.
In the meantime, Democrats are spending tremendous amounts of time aiming their political fire at each other. They seem to be more interested in attacking Democratic Minority Leader Nancy Pelosi and her leadership team rather than fighting President Trump who is on the war path against them on a daily basis. Democrats have spent more time explaining why they will not vote for Pelosi if they win the House rather than taking hold of this historical moment when Republicans are losing momentum due to Trump's splitting of immigrant parents from their children that is now causing Republicans to break ranks and the nation, across party lines, to condemn the process.
Democrats are on the defensive while Trump, who is the modern-day Republican Party, is aggressively pursuing an offensive posture with his parent-child separation policy. He is using it to leverage Congressional funding to build his wall on the Mexican border, while he should be on the political ropes. With dogmatic moxie and political will, Trump is pushing through as he did to win the presidency.
Teachers and Democrats are, perhaps unwittingly, yielding to Trump's dominance and losing the propensity to confront him in any meaningful and focused way. If they do not get their acts together soon, Trump will lead Republicans to victory in the midterms, and steamroll toward a second term in 2020.