Trump Updates to the Midterms:
Last week, he pardoned the first African American heavyweight champion, Jack Johnson (1908-1915), who was unjustly incarcerated for an alleged affair with a white woman, Belle Schreiber, in 1909 or 1910. A bipartisan group of elected officials--Sen. John McCain (R-AZ), Rep. Peter King (R-NY), and Sens. Ted Kennedy (D-MA) and Harry Reid (D-NV) and the U.S. House of Representatives had urged Presidents George W. Bush and Barack Obama to grant it since 2004, but Trump's primary motivation was that Obama did not do so as noted in my May 3, 2018 column.
Trump dispatched his lawyer for the Russian collusion investigation, Emmet Flood, to attend a meeting he ordered Deputy U.S. Attorney General Rod Rosenstein, who is in charge of the process, and FBI Director Christopher Wray to hold to share internal documents on Special Counsel Robert Mueller's inquiry which would provide Trump with an advantage for his defense.
Trump's aggressive denial of any collusion with Russia during his 2016 presidential campaign strongly appeals to his base and is gaining traction in the larger American body politic where eighty percent of Republicans support him. Many are beginning to parrot Trump's mantra that the whole investigation is a "witch hunt."
Public school teachers are waking up every day angry, impatient, and increasingly militant. They are challenging politicians, many in parties they have historically supported, to address their concerns about class size, pensions, benefits, and school funding. They are teaching under the most adverse working conditions and literally putting their lives on the line to protect their students as public schools are increasingly the targets of random shootings from Jonesboro, Arkansas in 1998 to Parkland, Florida and Santa Fe, Texas in 2018 where teachers sacrificed their own lives to save the lives of students in their charge.
It is also instructive to note that two substitute teachers, Cynthia Tisdale, "mother of three and grandmother of eight children" and Glenda Ann Perkins, "known as Grandma Perkins to her students" were killed by the Santa Fe shooter. Substitute teachers are the "truly the forgotten force of the education world." Often working at slightly above the minimum wage with no or minimal benefits, they are frequently single heads of households, taking care of ill spouses and relatives, or simply trying to survive in a rapidly transforming economy. Yet they did not hesitate to take a bullet for their students.
Their bravery, selflessness, and commitment, along with that of their school colleagues, have energized students to advocate against violence and for restrictions on the easy access to guns and the well-being of their teachers. Democrats are presented with a unique opportunity to piggyback this movement of teachers and millennials as we approach the 2018 midterms if they are willing to embrace their issues rather than trying to force these groups to accept their predetermined agenda. Teachers and millennials can be the linchpins in Democrats' success or failure in the battles for House, Senate, and state legislative control.
But the Democrats also have much work to do in maintaining the high-level support and turnout of minorities and women for its candidates, especially black women. African American females and women, in general, were the keys to recent Democratic victories in Alabama, New Jersey, Virginia, and Wisconsin. Moreover, they will be essential to a victory for Stacey Abrams, the first black female to secure a Democratic gubernatorial nomination in Georgia (or in any other state or political party). However, her success has highlighted tensions among Democrats.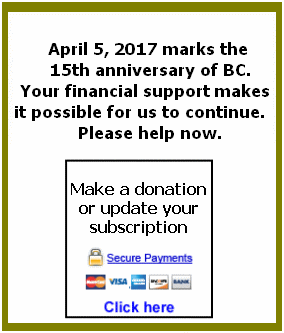 Tom Perez, Chair of the Democratic National Committee (DNC), endorsed incumbent Gov. Andrew Cuomo (D-NY) in the primary over the progressive Democratic candidate Cynthia Nixon, a celebrity actress, after stating that the official DNC position was not to show preference in a Democratic primary. Earlier, he had refused to endorse Stacy Abrams in the Georgia primary although she had a solid lead in the polls. Perez has angered many female Democratic candidates by his inconsistent political practices which could dampen turnout in key races. While black and other females will likely vote in large numbers in Georgia, Texas, and other states where women are on the ballot, votes could be depressed for their male counterparts.
Furthermore, of the 43 African American Democratic female candidates currently running for U.S. House seats, the Democratic Congressional Campaign Committee (DCC) is only providing substantial support to one. This does not bode well for the Democratic Party.
Meanwhile, Democrats remain unable to craft a comprehensive midterm message and strategy to pull all elements of their voting bloc together. Many still naively believe that they must expend more energy and resources to attract Trump voters - proving to be an exercise in futility. Rather, Democrats would be wise to promote policies of fairness and equity that appeal to a majority of all voters as is demonstrated by the Red State teachers' strikes which have been led primarily by Trump voters. This disconnect in Democratic political tactics could well cost them critical seats at the national and state levels.
Finally, the Democrats lack of assertive outreach to Hispanics and Asians, who also constitute key components of their base, on immigration concerns could also result in lower voter turnout. While the polls indicate that a blue wave of Democratic victories is forthcoming, it must be remembered that similar polls as late as October 2016 assured a November 2016 Hillary Clinton victory over Donald Trump. Hopefully, Democrats will avoid going down that rabbit hole again.