R. Kelly has a major legal advantage over Bill Cosby, who is now a convicted felon, that has everything to do with the race and age of Kelly's alleged victims. Black girls. Black girls who have been sexually objectified are deemed worthless in our society.
R. Kelly's lust for young girls first surfaced in 1996 with his marriage to 15-year-old Aaliyah, an up-and-coming recording star. Her parents quickly had the marriage annulled. Aaliyah Haughton's career was snuffed out at the age of 22 when her plane crashed in 2001.
Kelly faced no charges until a sex tape allegedly involving an underage girl was sent to the Chicago Sun Times in 2002. The Sun Times' investigation led to 21 counts of child pornography, but the recording artist managed to slip through the jaws of justice with a jury's acquittal.
Since 1996, the accusations of statutory rape, rape, drugging, child pornography and assault have been non-stop. There have even been allegations of a sex cult ran by Kelly where girls are trained as sex pets. Some alleged victims filed lawsuits, and public records show that some of those were settled, but the women were forced to sign non-disclosure agreements.
The talented songwriter and producer had a lot going for him that keeps him shielded from the law. The two-time Grammy winner has sold 33 million albums worldwide, which means that RCA (his record company) has no moral interest in holding Kelly accountable. His loyal fans are tone-deaf to the years of allegations. Friends in the entertainment business looked the other way. One BET Award, 11 Soul Train Awards and four NAACP Image Awards were bestowed upon the musical genius while sexual perversion charges swirled around him.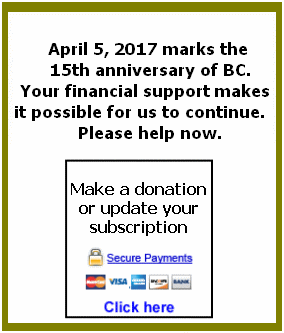 The #MuteRKelly campaign was launched last year by Kenyette Barnes and Oronike Odeleye. Their goal is reflected by the hashtag: a "complete and total mute" of Kelly's career – none of his music on the radio, no streaming, no concerts. These sisters stepped up to speak for the girls who have been silenced. Yet, he continues to go about his business.
Barnes and Odeleye received harassment and threats from angry Kelly supporters. The campaign has since converged with the #MeToo and #TimesUp movements to form a powerful fist that is going to make R Kelly wish he was "Locked in a Closet," the title of one of his hit songs. We must fight for justice for our black girls even if the courts refuse to charge Kelly. We can make financial justice just as painful.
A BBC Three documentary, R Kelly: Sex, Girls and Videotapes, was released this Spring, throwing fuel on the fires surrounding him. The Lifetime Network has announced that its plans to probe the lurid life of Kelly in two projects, a documentary series and a feature-length movie. Survivors of his alleged abuse may get to share their stories.
#MuteRKelly is seeing some success. Recently, Kelly was booted off the line-up of the Love Jam Concert in Chi-Town amidst protests. The Detroit City Council endorsed the campaign. High profile people like Ava DuVernay and John Legend have thrown their support to the campaign, which demands a criminal investigation into the sexual allegations.
To date, Kelly's tour consists of one concert. It looks like there'll be a different kind of welcoming committee waiting for him this weekend in Greensboro, North Carolina.
R. Kelly's lawyer, publicist, and personal assistant have all reportedly resigned with the latest round of allegations. Hopefully, more people in his entourage are distancing themselves from this sexual pariah.
One thing we must stop these negroes from doing every time they get busted for sex crimes is to cry public lynching. Kelly mimics men such as Bill Cosby and Clarence Thomas in exploiting the word to get sympathy. Lynching has a unique place in this country's ugly, racist history. It is not an image to conjure up to save one's sorry soul.
It's past time to put Kelly on mute. It's time to look our black girls in the eye and tell them they're worth fighting for.
This commentary was originally published by The Saint Louis American