Trump Updates to the Midterms:
Billionaire Democratic donor, Tom Steyer, continues to spend tens of millions of dollars in his personal efforts to gin up support for the impeachment of President Trump and his candidacy for the 2020 Democratic presidential nomination which is dividing the Party.
Trump's domination of cable and network news as a result of his personal and political scandals has drowned out the Democrats' free access to TV forums while Trump remains largely unhurt by this excessive, negative coverage.
In addition, Trump has a conservative talk radio and TV amplifier, the Sinclair Broadcast Group, to defend him and promote his policies on a daily basis on stations across the country, with scripted messages that run on all of its program outlets.
First, the Democratic National Committee (DNC) and other Democratic leaders are courting a ticking turnout time bomb with African Americans due to their lackadaisical support of black women and other blacks running for office in local, state, and national elections. The Collective Political Action Committee (PAC), established by Stephanie Brown James and Quentin James, an African American husband and wife team, who participated in the 2012 Obama Presidential Campaign, has focused on electing black Democratic candidates for office at every level of government—from school board to Congress. They recognize that the black turnout dropped 7 percentage points from 66 percent in 2012 to 59 percent in 2016 because African American voters, the overwhelming numbers of whom are Democrats, felt their interests were being ignored. There is a growing trend where blacks are choosing to stay home on Election Day rather than cast a vote for either the Democrats or Republicans. Hillary Clinton lost Wisconsin, Michigan, and Pennsylvania by narrow margins, and the 2016 Presidential Election, but she would have won them comfortably if she had been able to increase black turnout by 7 percentage points in each state. Trump voters (many of whom had voted for Obama in 2012) turned out in record numbers to push him over the top.
Second, the impending release of the Justice Department's Inspector General's Report on the handling of the Hillary emails, and purported FBI shenanigans during the investigation, could provide fuel to Trump's ongoing attacks on deep state government bureaucrats, the FBI, the print and broadcast media, and others who disagree with his policies. If there is even a sliver of questionable behavior, the Trump machine is positioned to launch an all-out war on his opponents, especially Special Counsel Robert Mueller. The strategy has multiple components: to derail the investigation of the 2016 Trump campaign's collusion with Russia, to energize and expand Trump's base by presenting him as a victim of a witch hunt, and to ride this wave into the 2018 midterms to maintain the House and Senate Republican majorities.
Third, the Trump administration's persistent assault on public education and teachers is wearing down a reliable Democratic constituency. Although teachers have made some modest gains in West Virginia, Kentucky, Oklahoma, and Arizona of late, Democrats have yet to make their struggles a national campaign priority. Education Secretary Betsy DeVos is piling on with her decrease in funding for English as A Second Language Learners and the dismantling of the inquiry into the documented fraud of for-profit higher education institutions. The latter concern has an acutely negative impact on low-income students of color who have been targeted by these colleges and universities and saddled with enormous debt, often never graduating or left in a lurch when these educational organizations abruptly close their doors or never receive full academic accreditation, making the degrees of those who receive them worthless. DeVos has been their steadfast ally in not holding them accountable while downsizing oversight. She is also methodically transferring more funds to her and the President's privatization initiatives for public education.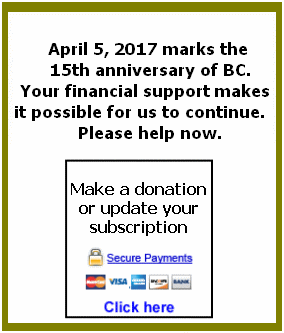 Fourth, the DNC, public-sector unions, and many other Democratic leaders are again climbing on board to support Democrats for reelection that have a mixed record on K-12 public education and other Democratic issues. Sen. Diane Feinstein (D-CA, running for a fifth term) was denied the Democratic endorsement by the California Democratic Party in favor of Kevin DeLeon , a State Senator, who previously worked for the California Teachers Association (CTA) and the National Education Association (NEA). CTA is still deciding whether to endorse Feinstein in the June primary. Sen. Claire McCaskil (D-MO) is the underdog in her reelection for her Senate seat in a state Trump carried by more than 20 points, but she has support from national and local teachers' unions. Sens. Joe Donnelly (D-IN), Joe Manchin (D-WVA, a conservative Democrat), and Heidi Heitkamp (D-ND) are also running in states Trump won solidly, and maintain their support by education unions. Nonetheless, Manchin was strangely silent during the West Virginia teachers' strike and offered no support of their efforts. This is a reality that teacher and other public-sector unions need to reconsider going forward. In addition, Sen. Cory Booker (D-NJ), who is gearing up to run for the 2020 Democratic Presidential nomination, has a checkered past in supporting public education and teachers although he has the strong support of the NEA, the American Federation of Teachers (AFT), and his state union, the New Jersey Education Association (NJEA). He aggressively advocated for vouchers and corporate charter schools while serving as Mayor of Newark, New Jersey from 2006 to 2013.
Finally, the upcoming Janus Decision, which Trump master-minded with the appointment of Justice Neil Gorsuch will cast the deciding vote to remove the requirement that non-union members in an organized workplace in 22 states will have to pay fair-share fees for collective bargaining services against their will, a law that has been in effect for 40 years. When this judgment is decided, it is likely to further demoralize a sizeable number of teachers throughout the nation who already feel themselves under siege (because they are). Coupled with the coordinated under-funding and demonization of public school teachers by Trump, DeVos, and corporate leaders who profit off K-12 education, teachers may reach their breaking point and accelerate their retirements and/or leave the profession. If that occurs, their replacements will most probably not join unions, further decimating union membership.
Given these outcomes and Trump's unorthodox political tactics, he could win during the midterms and again in 2020 if Democrats hold on to their failed approaches. Although they should take the House in 2018, their flawed plans to do so could doom them to defeat again.