U.S. Secretary of Education Betsy DeVos is shutting down civil rights investigations and dismissing hundreds of complaints in the name of efficiency, reflecting a greater effort by the Trump administration to dismantle civil rights enforcement designed to protect students.
Under a new policy, the Department of Education's Office of Civil Rights has begun the process of dismissing hundreds of civil rights cases and allowing department investigators to discard complaints that are deemed burdensome or are serial complaints.
Under the department's new case processing manual (pdf), the OCR will dismiss a complaint that is "a continuation of a pattern of complaints previously filed with OCR by an individual or group against multiple recipients" or "is filed for the first time against multiple recipients that, viewed as a whole, places an unreasonable burden on OCR's resources." The manual also eliminates any reference to investigating "systemic issues," and prohibits the processing of any complaints containing "written information that relies exclusively on statistical data, media reports, journals/studies, and/or other published articles as the basis for the alleged discrimination."
Under the new guidelines, the Department of Education has thrown out more than 500 cases.
As ProPublica and Mother Jones reported, this rollback in civil rights investigations allows school districts to engage in racial discrimination in their discipline policies, in a quiet but decisive departure from the Obama administration. Under Obama, the Department of Education received 1,500 complaints regarding racial discrimination in school disciplining from 2011 to 2017. During that period, the department engaged in broad investigations into racial disparities in discipline — in small and large school districts alike — employing the concept of disparate impact.
Under disparate impact, unequal treatment of people based on race amounts to discrimination regardless of intentional or overt bias. DeVos and her officials have asserted that the Obama-era rules on disparate impact amount to "racial quotas" in school suspensions and "race-based decisions," and suggest disparate impact is legally problematic. The head of the Office of Civil Rights, Candice Jackson, is a white woman who once claimed she was discriminated against for being white. She has praised an economist who called the Civil Rights Act of 1964 "monstrous" and "the source of all the rest of the ills."
DeVos has faced criticism for the administration's anti-civil rights policies. In 2017 she was met with boos and turned backs from graduating students at the historically Black Bethune-Cookman University in Florida as she gave the school's commencement address:
The Department of Education has closed at least 65 school discipline cases initiated under Obama. One of those cases was in Bryan, Texas, where Black students were nearly four times as likely to be suspended as white children. A reflection of zero-tolerance policies, school discipline results in disproportionate punishment for Black children and serves as part of the school-to-prison pipeline through increased dropouts and incarceration.
In addition, DeVos has pulled back on enforcement of the Individuals with Disabilities Education Act by rescinding 72 guidance documents outlining rights for disabled students, and has retreated on the Obama-era crackdown on campus sexual assault. DeVos has also promoted tax cuts for wealthy parents to send their children to private schools and vouchers at the expense of public schools. Also under DeVos, the Department of Education will provide more autonomy to regional offices and lax oversight, as well as no longer requiring three years of data to assess whether a school or district is in compliance with civil rights law. This is part of a broader effort to limit civil rights enforcement and examining systemic patterns of discrimination, one which has also encompassed the Department of Justice under U.S. Attorney General Jeff Sessions.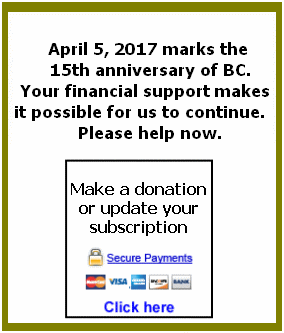 Following reports the DOJ would investigate affirmative action programs for anti-white discrimination, the Trump administration threatened to sue Harvard University for violating civil rights law in its affirmative action program, claiming the program discriminates against Asian-Americans. Some experts regard this as a politically motivated probe and an unprecedented investigation by the DOJ, in which the department cites a 2015 administrative complaint filed by 64 Asian-American associations. In that case — which is being given a second look by DOJ after being dismissed by the Department of Education due to a similar federal lawsuit that had been filed — DOJ has claimed Harvard is out of compliance with federal law. The administration also supports a parallel 2014 lawsuit against Harvard filed by Students for Fair Admissions, an organization which believes race-conscious admissions are unconstitutional. The DOJ said it might formally enter the lawsuit as a friend of the court. Harvard's lawyers claim the department is carrying water for Students for Fair Admissions. The agency's actions suggest an interest in waging a strong challenge to affirmative action, presumably with one of these two cases.
"The Justice Department clearly seems to be trying to tee up another case for the Supreme Court. It looks like right now that they are looking for a sympathetic, attractive group of plaintiffs — here it's Asian-Americans students who've been denied admission at Harvard — and to try to drive a wedge among communities of color by kind of pitting Asian-Americans against African-American and Hispanic students," Vanita Gupta, president and CEO of The Leadership Conference on Civil and Human Rights and former head of the DOJ Civil Rights Division under Obama told CBS News.
"Racial discrimination in our nation's educational systems persists and both the Departments of Education and Justice are failing to protect the civil rights and educational future of our Black and brown students," said Todd A. Cox, director of policy at the NAACP Legal Defense and Educational Fund following a recent meeting of civil rights organizations with DeVos to express their frustration over her department's anti-civil rights actions. "This administration must stop endangering students of color and instead ensure equal educational opportunities and foster educational excellence by upholding the federal school discipline guidance and promoting policies and programs that keep students safe."
"Any attempts to rescind the 2014 school discipline guidance runs in direct opposition to our commitment to the advancement of all women and girls and to an education free of discrimination," added Deborah J. Vagins, senior vice president of public policy and research at the American Association of University Women. "We urge the Department of Education to stand by its commitment to protect students' civil rights by keeping the effective and helpful guidance in place and by ensuring that no federal dollars are being used to underwrite discrimination against children of color, girls, children with disabilities, and LGBTQ youth," she said.
DeVos has provided financial support to organizations opposed to affirmative action and voting rights, such as the Center for Individual Rights and the Southeastern Legal Foundation, and other groups who work against women's reproductive freedom and LGBTQ rights, according to the ACLU. Trump's education chief signifies a rejection of civil rights in education that encompasses more than dismissing complaints by students facing racial discrimination.
This commentary was originally published by AtlantaBlackStar.com