My bet is always on organized youth. And the young people didn't disappoint last weekend. The March for our Lives was the convergence of one of the largest marches on record in Washington, D.C. The youth-led march of nearly 800,000 was larger than trump's inaugural ceremony as the 45th U.S. president.
The youth people from Douglas High in Parkland, Florida did not start anything. Theirs is a cry for justice that is blended with many cries for justice over generations. They should understand the soil of this country is soaked with the blood, sweat and tears of many before them - fighting for their own righteous causes. From all appearances, the young organizers have some understanding of this as they connected suburban school violence with urban street violence. The march made room for voices from many diverse backgrounds.
In the relay race for human liberation, these students have accepted the justice baton for this next leg. Their voices and actions have intensified the public conversation on gun violence. They have helped to accelerate a change in the hard-core narrative around gun control. The unapologetic stand of youth has loosened the chokehold of the National Rifle Association (NRA) on the gun control debate.
There have been visible and measurable signs of change regarding gun attitudes, policies and laws since the Valentine Day massacre in Parkland. In the days after the shooting, Citigroup, Walmart, Dick's Sporting Goods, Kroger, LL Bean and REI announced changes in their policies from ending the sales of guns and ammunition to raising the age of gun sales to terminating relationships with those in the gun business. Delta and United Airlines, along with Hertz, Alamo, Enterprise, National and Avis-Budget, all ended their discount programs for NRA members. The same for MetLife, Paramount RX, Starkey Hearing Technologies, Symantec. No more insurance plans from Lockton Affinity and Chubb Ltd. No more NRA credit cards from Republic Bank or the First Bank of Omaha. Neither Allied Van Line nor North American Van Lines will be moving NRA folks any time, any more.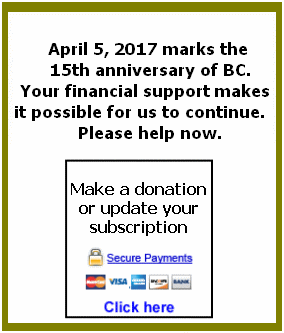 The Florida state legislature passed a comprehensive school safety bill and Republican Governor Rick Scott has signed it into law. Seven other states have tightened up existing gun laws or passed new legislation aimed at improving school safety. We can't count trump's proposed ban on the bump stock yet because he's such a two-faced liar.
These results are a good start, but it's hardly a chink in the armor of the nearly 150-year old NRA who boasts of 5 million members. With a half-billion-dollar budget, the NRA has the political teeth to eat politicians up and spit 'em out. It is said to be one of the top three influential lobbying groups on Capitol Hill where it has influenced legislation and launched lawsuits to protects its self-interests, ran candidates and defeated candidates.
I am encouraged by the tactic to target the NRA and any elected official or candidate who accepts its blood money. The young people are registering their peers to vote, making the November elections a litmus test of their endurance and strength.
The new activists who mobilized the March for Our Lives don't have a full strategy figured out yet, but I can tell they have been paying attention to the moments around them - like Black Lives Matter. They must be open to constructive criticism about how to move their agenda forward and build an inclusive leadership for their budding crusade.
The chant that "We call out BS" must be fortified with strategic actions because we know the NRA will not be brought to its knees with chants. For the seasoned organizers, let's not stand on the sidelines over-critiquing the march. In the local places were young people are struggling to move their issues in a strategic way, we can play a critical role. We must be careful not to take up space in the democratic circles. These young fighters will need much guidance and support from experienced soldiers in the ongoing battle for justice, racial equity and peace.