Trump Updates to the Midterms:
Trump has used and is using his proposed infrastructure spending as a counter to the increased scrutiny of his personal sexual behavior and collusion with Russia: once in June 2017, once in August 2017, once in February 2018, and twice in March 2018 without success.
This week, he had his Commerce Secretary Wilbur Ross announce the addition of a citizenship question to the U.S. 2020 Census (which had not been used since the 1950s) in a so-called effort to protect voting rights but in reality to undermine an accurate census count which would impact minority voter turnout, blue state representation in the Electoral College, and Democratic Congressional representation pursuant to the 2020 Census.
Trump continues to stumble in fighting off the sexual allegations of Stormy Daniels (Stephanie Clifford) and her attorney, Michael Avenatti, who has found eight additional women who allege unwanted sexual experiences with Trump and whose stories he is currently investigating to confirm.
Trump has lost the majority support of white Evangelicals who have been some of his most reliable constituents in supporting his denial of numerous sexual encounters (many believe Stormy Daniels' 60 Minutes interview was credible), and 63 percent of all Americans believe the women who have accused him.
Teachers and the American public, in general, have their backs against the wall as we approach the 2018 midterms. With all the hullabaloos surrounding President Trump - Russian collusion in the 2016 presidential election, allegations of sexual assaults, adulterous behavior, and accusations of defamation by more than two dozen women - the ongoing destabilization of the teaching profession and public education has been occurring while the aforementioned issues are commanding center stage. Federal cuts in education funding, the lax enforcement of civil rights for special education students, and the weakening of sexual assault guidelines in higher education by the U.S. Department of Education have also received limited coverage in the media. Trump, the education reform Cartel, and its assorted allies in all fifty states, are pursuing an apocalypse of public education in plain sight. The Cartel has also had a heavy hand in influencing privatization-oriented educational legislation and policies in every Republican and Democratic presidential administration from Reagan to Trump and in more than half of the fifty states.
But there is a growing resistance to this initiative that is taking hold, surprisingly, in the red states of West Virginia, Kentucky, Kansas, Oklahoma, and in a blue state local in Jersey City, New Jersey. After having their salaries flattened, their benefits and pension contributions dramatically increased during the past decade, and states under-funding their contributions to teachers' pensions, teachers and educational support personnel are beginning to recognize that their future employment and professions are in jeopardy. They are being surrounded by national and international organizations and private-sector entrepreneurs whose goal is to wrest control of public education from public hands and to essentially destroy a major pillar of American democracy.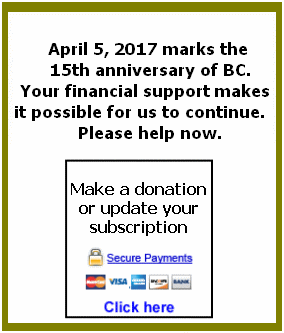 As frequently mentioned in a number of previous columns, publicly-funded vouchers for private and religious schools, educational savings accounts, corporate educational management organizations, and non-profit and corporate charter schools (which are rising precipitously) are being methodically superseded by on-line charter schools and so-called regular and substitute teachers without four-year college degrees and training or certification in the subject areas they teach. In this way, corporations can exact greater profits from these private education enterprises as their employment costs are substantially less than their public education counterparts. Several of these for-profit and non-profit entities have also executed multi-million dollar subcontracts with public school districts that are or have been staffed by Cartel surrogates, serving as an internal cancer in some of the nation's largest public school districts - Los Angeles, Philadelphia, Denver, Phoenix, Wake County and Mecklenburg County in North Carolina, Kansas, and Milwaukee.
For example, the Milwaukee, Wisconsin school district which was the nation's fourteenth largest in 1990, with a student population of more than125, 000, when the first modern day voucher bill was passed into law, has had its student population reduced by half. This has occurred with the Cartel's placement of six successive superintendents in the school district (through a nine member school board it controls) from 1991 to the present, all of whom supported increasing the privatization of public schools. Its first appointment in 1991, Dr. Howard Fuller, for whom it had its lobbyists change the state law because he did not meet the accreditation requirements for the position, stated that he viewed public schools as a system of schools, which included voucher, charter, partnership, and traditional public schools. Over the last three decades, public school privatization has grown steadily in Milwaukee and throughout the state.

Moreover, Dr. Fuller has served as a consultant to Cartel superintendents across the nation since resigning as Superintendent of the Milwaukee Public Schools in 1995. As the noose tightens around teachers and their unions, they are beginning to fight back via strikes and work slowdowns. But most important is that they are making their case and gaining support from the broader public in Democratic- and Republican-controlled states. Current efforts have positioned teachers to be a major political component of the developing Democratic wave that could lead to a Democratic majority in the Congress and in several state legislatures in the 2018 midterms. These elections could prove to be the political red line for teachers, educational support personnel, and Democrats altogether as they seek to sustain and reinvigorate our democracy. A cautionary note is that teachers and their union leaders must ensure that the Democrats they endorse are also supportive of their public education policies. Teachers and unions have made those mistakes before.