Trump Updates to the Midterms: President Trump continues to frustrate teachers, citizens, and democracy with his authoritarian approach to governing. In his 414 days in office, he has unleashed a flood of negative outcomes in his efforts to privatize the public sector that is rapidly spreading throughout the states, but he has been deft in distracting the media's and public's attention to these matters:
Trump spearheaded the passage of a tax bill that sucks billions of dollars from public- and private-sector employees and gives to the nation's one percent elite.

He alleged that these tax cuts would benefit the middle and working classes with higher wages and bonuses although the bonuses do not become part of their pension benefits and are taxed.

Trump abruptly agreed to a meeting with Kim Jong-un, the North Korean dictator, whom he ridiculed as "Rocket Man" and threatened with a nuclear attack because of his refusal to stop making nuclear weapons as way to deflect attention from his sex-for-hire relationship with Stormy Daniels (Stephanie Clifford).

He also went to Pennsylvania to campaign against Conor Lamb (D) who was tied with Rick Saccone (R) in a district that Trump carried by 22 points in 2016, that Lamb won in a close race.

Trump fired Rex Tillerson, his Secretary of State, to take the focus off the investigation of his campaign's collusion with Russia's Vladimir Putin.
The ripping up of the public sector is taking hold even as Trump distracts us with his attempts to cover up any discovery of his alleged collusion with Russia in order to win the 2016 Presidential election. As we are preoccupied with his sexual peccadillos, he and his administration are collaborating with the corporate Cartel of education reformers and its most prominent advocate, Eli Broad, who took the lead in creating the Broad Superintendents' Academy (BSA) that trains would be superintendents and central office and school district administrators—many from the private and military sector--to turn public schools into privatized entities: publicly-funded vouchers for private schools, corporate charter schools, educational savings accounts, and a number of other schemes to siphon money form public education and teachers.
Working with Education Secretary Betsy DeVos, who was a member of the Cartel while a private citizen, Broad and the Cartel have funded a number of politicians at the local, state, and federal levels to pass legislation that it has crafted through its American Legislative Exchange Council (ALEC). ALEC has developed bills passed at the state-level to expand vouchers and corporate charter schools; boost levels of standardized testing to declare schools as failing and to stuff the coffers of testing companies who contribute to ALEC on an annual basis; defund public education; limit teacher salaries while increasing their benefits and pension payments; place low-performing schools in special school districts under corporate control; and eliminate teacher tenure, substituting merit pay for across-the-board raises which in turn reduces teacher pay even further.
But the centerpiece of this privatization strategy is to install Broad-trained superintendents in the nation's large, medium-sized, and small urban school districts including Los Angeles; Phoenix; Chicago; Indianapolis; Oklahoma City; Baltimore City and County; Washington, D.C.; and Camden, Highland Park, Jersey City, Montclair, Newark, and Trenton, New Jersey. In the latter state, Broad and the Cartel at one time controlled six Broad/Cartel-oriented superintendents and the Commissioner of the State Department of Education, a BSA graduate himself, who was instrumental in hiring them. And most important was the fact that several of these district leaders were replaced by another BSA graduate or mentee/ally. Broad and the Cartel have become so powerful that they also fund the elections of local school board members and/or the mayors who appoint them. In addition, Broad/Cartel superintendents have awarded billions of dollars in no-bid contracts to corporations that have been indicted for kickbacks to them, the most notable of which is the SUPES Academy which supposedly provided coaching for principals who rated the In-service as inept when it was offered in Chicago and Baltimore County where the superintendents have gone and are going to jail.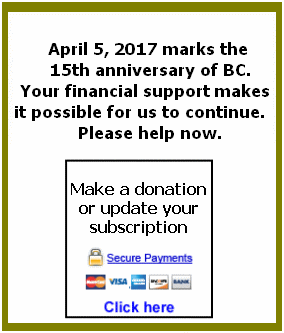 Former Chicago Superintendent Dr. Barbara Byrd-Bennett is currently serving a four-and-a-half year sentence in a federal prison for accepting bribes from SUPES. Dr. Dallas Dance, former superintendent of the Baltimore County Maryland Public Schools, was recently indicted for lying about his receipt of $147,000 in consulting payments from private companies doing business with the school district, one of which he had awarded millions of dollars in no-bid contracts. He has pleaded guilty and his lawyers are presently negotiating his sentence. Even more interesting is the fact that his successor as Interim Superintendent, his chief academic officer, Dr. Verletta White, is also a Broad/Cartel surrogate and likewise received outside consulting fees from the same company as Dance, but she has not been charged. In Washington, D.C., Superintendent Dr. Antwan Wilson had been placed in the Oakland, California superintendency by Broad and the Cartel, where he mismanaged its finances, before being appointed as Chancellor of the D.C. Public Schools at their behest by Mayor Muriel Bowser whose campaign received huge contributions from the Broad/Cartel lobby. Wilson was forced to resign after he violated a school assignment policy that he had written by skipping his daughter over six hundred parents on a waiting list for a prized seat in a D.C. school.
However, teachers are receiving nearly all the blame for school district failures although many of the Broad/Cartel superintendents are selling off assets for personal gain. There is no sustained criticism of these school district leaders while they helm district after district and frequently follow each other leading the school systems further down the road to privatization: Arlene Ackerman in Philadelphia followed by William Hite, Andres Alonso in Baltimore followed by Gregory Thornton who was followed by Sonja Santilises in a seven-year span, Cami Anderson in Newark followed by Chris Cerf, Jean Claude-Brizard in Chicago followed by Barbara Byrd-Bennett, Francisco Duran in Trenton followed by Frederick McDowell (a protégé of William Hite), and Michelle Rhee in Washington, D.C. followed by Kaya Henderson followed by Antwan Wilson all of whom were implicated in cheating on tests, soliciting contributions from vendors, diploma fraud among 2017 graduating seniors, and violation of the student assignment policy for personal gain, respectively.
Teachers are thus under siege by the Broad/Cartel group as it continues to turn public school districts into a privatized plantation. The only way that they can get out from under this assault is to vote for state and federal legislators who will aggressively support public education and unions against this rising tsunami of chaos and distress. Teachers can start this process in earnest in the November midterms. They have begun that process with the more than thirty-five seats they have taken from Republicans since 2016 and their turnout for Conor Lamb in Pennsylvania's 18th Congressional District last Tuesday which Trump carried by twenty-two points, and by sending West Virginia State Senator Richard Ojeda, a warrior for teachers and unions, who jump started the successful West Virginia teachers strike with a rousing speech on the floor of the Republican-controlled Senate to Congress in November.