The Reverend William (Billy) Franklin Graham Jr.(1918- 2018) has died at the age of 99. Too often, hagiographies are painted when people die, especially of ministers. The televangelist, however, is not deserving of such high praises.
While Graham's inarguably the most influential minister of the 20th Century his ministry -which provided pastoral counseling to U.S. presidents from Harry Truman to Barack Obama - lived at the crossroads of fear and intolerance as the wrath of God.
Graham promoted his brand of evangelical Christianity - the Billy Graham Evangelistic Association - like a traveling salesman by conducting tent revivals in rural backwaters and gospel fests in urban cities. When Graham expanded his ministry to include multimedia - a television show and his famous weekly "Hour of Decision" radio program that was broadcast on more than 1,200 stations across the globe, many queried about his zealous self-promotion that morphed into a global business. "We are selling the greatest product on earth. Why shouldn't we promote it as effectively as we promote a bar of soap?" Graham told the Saturday Evening Post in 1963.
Looking at the arc of Graham's public ministry, from the 1950's to the present, the outpouring of grief has overlooked his damaging and damning messages toward and about LGBTQ Americans.
And the LGBTQ community will not be silent in this moment of public mourning. For example, Craig Coogan, executive director of the world-renown Boston Gay Men's Chorus, wrote the Boston Globe for not mentioning Graham's decades-long religious vitriol spewed at the LGBTQ community.
"I was disappointed that the Rev. Billy Graham's long track record of homophobic and anti-gay statements was not included in an otherwise comprehensive review of his life in last week's obituary ("Billy Graham, 'America's pastor,' dies at 99," Page A1, Feb. 22)."
Graham referred to homosexuality as a chosen lifestyle, a "sinister form of perversion," and "an ungodly spirit of self-gratification." Graham used his bully pulpit to denounce LGBTQ activism, and his cautionary warning to Christians who supported LGBTQ civil rights was that "we traffic in homosexuality at the peril of our spiritual welfare."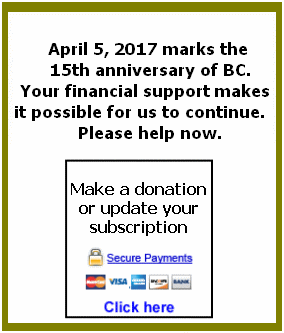 To his dying day, Graham believed LGBTQs could cured. His website still promotes reparative therapy: "If you have a loved one who's homosexual, you may refer to "Someone I Love Is Gay" by Anita Worthen and Bob Davies, or if you're a Christian struggling with homosexuality, consider "Coming Out of Homosexuality" by Bob Davies and Lori Rentzel."
As an opponent of marriage equality, Graham's pastoral advice concerning LGBTQ marriages was that "The Bible provides God's blueprint for marriage and for His good gift of sex in Genesis 2:24. The gift is only to be enjoyed within a marriage between a man and a woman. There are no exceptions suggested, such as homosexual partnerships." And, in 2012 Graham supported actions to amend his state constitution to define marriage "between one man and one woman."
At a time when many Americans were looking for a definitive spiritual answer why AIDS occurred Graham, in 1993, told a crowd of 44,300 in Cooper Stadium in Columbus, Ohio, that he thought the AIDs epidemic was the wrath of God- " "ls AIDS a judgment of God? I could not say for sure, but I think so." Graham's response went global. He retracted with an apology, but the damage was done.
Coogan aptly pointed out that "Those actions and beliefs, over the course of his ministry and public life, have harmed many people and perpetuated painful and erroneous stereotypes that organizations such as ours continue to counter every day."
Sadly, Billy Graham's ministry of intolerance toward LGBTQ people has unquestionably been passed down to his son Franklin, whose homophobic remarks TRUMPS that of his father's and is in lockstep with this present administration.
"I'm going to encourage the Church to take a stand for Christ. Homosexuality has been allowed into our schools – that's why I want to get the school boards back," Franklin Graham stated during a radio Q&A segment with Focus on the Family, another national religious anti-LGBTQ organization.
"You cannot stay gay and continue to call yourself a Christian. You can't do it," Franklin continued.
Unfortunately, the Billy Graham Evangelistic Association will continue to be a revered global ministry around the world. I shudder to think of all this hate speech passed down from father to son will be done in the name of God.