What Time Is It?! Time for Black Winter Olympians to proudly throw their fist high in the sky! Salute!. I ask, If not now, when. If not here, where? And if not you . . . who? Yes, right here n' now. The time is right . . . and time is running-out. The feel and flavor which encased the 1968 summer Olympics, where Tommie Smith and John Carlos had the guts, the brains and the heart to say-to, and show the world Black people were under attack in America, that climate has returned to America in the form of Trump's White backlash.
Donald Trump's extremely "White" House has deliberately turned a deaf-ear, blind-eye, and cold-shoulder to the plight of Americans of color. There is a legitimate concern throughout this divided empire, that at any moment this renegade redneck klansman will stab black and tan Americans in the back, treat us as, dig this, " homegrown terrorist" instead of all-American citizens. That fear can't be dismissed, marginalized nor ignored because the thought of "genocide" makes people uncomfortable. The notion of mass-incarceration and mass-murders puts a smirk on the orange face of Lord Trump, and a glow in the hearts of his millions of minions
Stop me now if I'm lying!
The time is now for "Black Power" to rise-up and be heard. We Black folks must get comfortable with "Black Power" - it's both acceptable and logical to want it, and use it. It's ok to throw your fist up, for we are a people under attack, in a hostile land. It's ok because after all, Black folks have overpaid our dues and undeniably earned the right to dissent. You naively ask " What is Black Power? Look no further than "sistahs," motivated and organized Black women, it is their political participation, i.e.,voting, which has slowed this great White backlash.
Yes, it's time again for folks to be talking about "Power to the people."
I thank Colin Kaepernick for having the guts and nuts to raise his fist, he's forced-open some eyes that were locked shut. But, if we don't become more motivated, mobilized . . there's no guarantee this nation survives in its present form until the 2018 midterm elections? The White Russian fix is already in. Do We really believe this man, this type caveman would simply give away power, share, play by the Marquess of Queensbury rules. ,who believes that?
Oh why can't the blind see?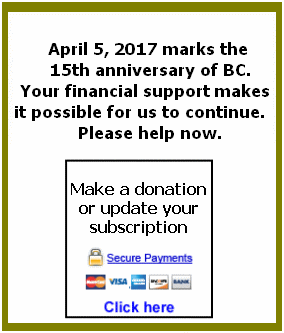 As a nation, we are sadly beyond cute songs - "We are the world," "Kumbaya my lord," "We shall overcome," "This little light of mine" and " Coke's iconic "I'd like to teach the world to sing . . . " No, hell no, I ain't hearing it no more, and neither is Trump's America. Angry, simple-minded white folks are oblivious to these diversity driven inclusive and tolerant themes, and so therefore, so am I. I ain't singing no more negro spirituals, at least not for while. It seems like we're all going to be far too busy "swinging" to be singing. Swinging our fist to keep Trump's Neo Gestapo off us, too busy swing a pickaxe, as Trump's desire is to put us all behind the walls of for-profit prisons.
Honestly, time is running out. Tick, tick, tick. . . . tick . . . boom!!!
1968, Mexico City, the time was right. "Burn baby burn" was the war cry in cities across a divided nation. America was imploding, exploding, at war with a foreign nation, and at war with its own citizenship. Might I again suggest, ain't much changed.
God help us all.
Look, the American educational system is mass producing Black high school graduates who don't know who they are, where they are, how they got here . . .. They're graduating high school reading, writing and calculating math at a middle school level, multiple grade levels behind their white schoolmates. That's horrifying if nothing else, well-behind from the "get-go." Widespread economic poverty, generations of malesless families, habitual unemployment and imprisonment. Police brutality, medically deprived, neglected, abused and underserved, Denied the societal tools and skills to attain what is now the mythical "American Dream," now reserved for only the virtually snow white "investor class."
What time is it?!
There's no bigger stage, the world is watching - show them all we're not mindless, spineless pawns being pimped by pimps, but rather we are proud men and women of color who know the bell tolls for thee, and we're not going to go quietly into the cold night. We going to stand and fight. Black Olympians, please, please . . . please throw those fist up in the air the next time the US National anthem plays , show the world that "Black Power" lives in these divided states of America.
Black Olympians: The time is now for Black Power Salutes. . . Seize The Time.