Anyone with a pulse has known for quite some time that Donald Trump, the "President" of the United States, is a white-collar Klansman. He is a douchebag, a "very stable genius" and a cult leader, and will become the dictator his people want him to be if given half the chance. And now, lest there be any doubt, the man is a shithole.
America, look at what you've done to us.
Trump was being Trump when he alarmed lawmakers in the Oval Office on Thursday with what the New York Times artfully called "disparaging words for Haiti and Africa." During the bipartisan group in the Cabinet Room, the discussion centered around a deal to provide legal status to undocumented immigrants who came to the U.S. as children. Reportedly mentioned were protections for immigrants from Haiti, El Salvador and African nations.
"Why are we having all these people from shithole countries come here?" Trump said, according to people who were present. Trump then suggested that the U.S. should bring in more people from places such as Norway, whose prime minister met with him this week. And he suggested an openness to more immigrants from Asian countries because they will help the economy. "Why do we need more Haitians?" he asked. "Take them out."
"Certain Washington politicians choose to fight for foreign countries, but President Trump will always fight for the American people," White House Deputy Press Secretary Raj Shah said, also not denying Trump made the shithole remark, and relinquishing whatever self-respect he may have had left as a person of color in a white supremacist administration. Shah also said his boss "is fighting for permanent solutions that make our country stronger by welcoming those who can contribute to our society, grow our economy and assimilate into our great nation."
Except for people from shithole countries though, right?
Doubling down on his racism
These most recent comments from the racist-in-chief sound a great deal like similarly offensive remarks Trump made last year, when he complained about allowing Haitians in the country because they all have AIDS, and saying that Nigerians would never return to their "huts."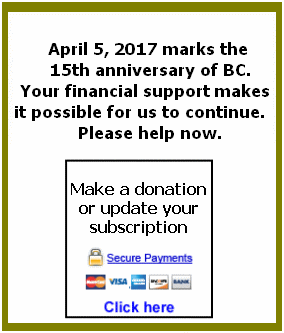 So much for the new Trump who can meet with people and cut deals like a sane, normal leader, as if anyone was really falling for the okeydoke in the first place.
This is no surprise, and no one should be shocked by the behavior of the white supremacist shithole sitting in the Oval. But that doesn't mean we shouldn't be outraged.
Shame on Republicans
As for the Republicans, they created this monster and cannot easily separate themselves from the racism and white nationalism they so wholeheartedly embrace in their party and their president. They made a deal with the devil, and he kept his receipts. They wanted that tax cut, and for them, having a Nazi in the White House was a small price to pay for the big cash-out. That they haven't cut bait speaks volumes.
The GOP used to call us nigger in the backroom, with code words, dog whistles and a wink and a nod to white folks in public. But now, they just bring the white sheets and the nooses out in the open. And to the two or three Republicans left whose people came from so-called shithole countries, what do you say? Ben Carson, Ambassador Nikki Haley and Sen. Tim Scott, what's up?
Sen. Marco Rubio and Rep. Will Hurd, where do you stand? Rep. Mia Love, the first Haitian-American member of Congress, your condemnation of Trump notwithstanding, will you remain in a party whose leader just disrespected the world's first Black republic, whose soldiers fought in the American Revolution? Will you stand by a party whose president said your people are excrement, much like the sentiments of the "very fine people" in Charlottesville who want to maintain the purity of the white race and believe they are under attack by the waves of "mud people" coming from Africa, Asia, Latin America and the Caribbean?
As for everyone else, we must make sure none of this ever happens again. No more racist white men in the White House, or Congress, or the state house. No more Nazis, even for dog catcher. Their expiration date has passed.
Trump is the king of Birtherism. He wouldn't rent to Black people, wouldn't hire a Black accountant, and wanted the death penalty for the Central Park Five. Trump is America's leading white supremacist, and we knew this. Most of all, he is a shithole, if not a shithead. The problem is, so long as this man is president, the White House won't be shit, and neither will the country. If Robert Mueller needs some extra help working the night shift, we should all step up with the quickness and do our part.