All hands were on deck in Doug Jones' upset victory over Judge Roy Moore in Alabama's U.S. senatorial election last Tuesday. And the Alabama Education Association (AEA) was instrumental in turning out the vote to defeat the alleged pedophile who has been accused of sexually assaulting more than nine young females and women several decades ago. This political success was a clear example of what teachers and other public-sector employees can achieve when they engage in effective organizing. Now they are set to face their biggest challenge in decades when Janus v. AFSCME (American Federation of State County and Municipal Employees) will be argued before the Supreme Court of the United States (SCOTUS) in 2018. Mark Janus, an AFSCME union member, is suing to eliminate the requirement that nonmembers help pay for the union's collective bargaining efforts via mandatory check-off dues. An earlier case, Friedrichs v. California Teachers Association, failed on a 4-4 tie vote in 2016 (after Justice Antonin Scalia' sudden, unexpected death).
This time around, with the SCOTUS addition of the arch-conservative Justice Neil Gorsuch (Justice Scalia's replacement), it is almost assured that the forty-year old Abood v. Detroit Board of Education decision where SCOTUS upheld maintaining a union shop in a public workplace will be overturned. In preparation for this forthcoming setback, unions have been meeting with their members to get them to pledge to continue voluntary payment of their union dues. Many union leaders believe that they will be able to maintain their income streams through this process. However, the most recent parallel example, Wisconsin Governor Scott Walker's passage of Act 10, which eliminated collective bargaining rights for teachers, outlines the difficulty of this task. Act 10 was initiated at the request of Racine, Wisconsin roofing billionaire, Diane Hendricks, a member of the education reform Cartel, who has heavily backed Walker in all three of his gubernatorial elections. She was adamant that this legislation be passed, and she had the support of her fellow Cartel members, the Koch Bros., Eli Broad, the Bradley and Walton Foundations, etc., all big Walker financial backers.
Since its implementation in 2010, Act 10 (which excludes police and firefighters), the Wisconsin Education Association Council (WEAC) has lost sixty percent of its members, and its union dues have declined from $23.5 million, annually, in 2010, to $9.3 million currently, significantly impairing its ability to advocate for its members benefits and working conditions and to lobby politically for policies that enhance their overall quality of life. WEAC employees have decreased from 140 to 47 during this same time period. In addition, unions have to annually recertify themselves with the majority vote of the total membership in each local. Thus, the forthcoming Janus decision will increase these obstacles to union stability nationally.
However, what public-sector unions fail to grasp is that this Cartel-generated privatization initiative is coupled with others that are promulgated by its policy development arm, the American Legislative Exchange Council (ALEC), which is always advancing public- to private-sector transfers schemes that reinforce and enhance each other. For instance, the Janus decision will: buttress the proposed Tax bill (as presently designed) which will make high-priced private schools less costly for the wealthy; provide up to $10,000 annually to home schoolers; abolish tax free tuition assistance; and reduce federal deductions for state and local taxes, making it harder for local and state governments to raise taxes to adequately fund public schools and teachers. What is suggested here is that all too frequently unions have focused on defeating a single privatization issue when the Cartel is simultaneously launching a multi-faceted attack on public education—e.g., rapid expansion of corporate charter and voucher schools, and escalation of teacher evaluation protocols which are also decimating the nation's teaching workforce. These continuing cuts to the fiscal foundations of public education are also fast-tracking elementary and secondary school re-segregation.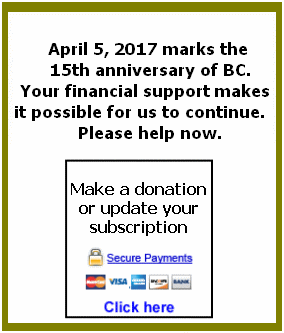 As a result, Janus on the national level, like Act 10 at the state level, will provide a strong framework for the destruction of K-12 public education, as the Cartel persists in its recruitment and funding of elected officials at every level of government; minority and majority clergy, civic and grassroots leaders; parents; local and national non-profit organizations; and even students. ALEC will concurrently come up with new and/or improved privatization strategies to complement its most recent privatization effort.
The impact of Janus with its projected downsizing of union budgets, employees, and members will make it even easier for the Cartel to turn public education into one of its corporate subsidiaries.
Union leaders at every level must deliberate on the present and future consequences of Janus in its fuller context. Although they have almost no opportunity to block the victory of Janus at SCOTUS, it is crucial that they carefully calibrate its wider effect in order to prevent even more noxious outcomes. Unions have until January to plan a new agenda for their long-term interests and the survival of the public sector.