Silly president.
Donald Trump believes that he can never be wrong about anything, except in this week's Alabama special election, he pulled out all the stops to try to get disgraced judge, Roy Moore, elected to the U.S. Senate, so he would have a safe Republican majority when it comes time for the big GOP "tax reform" bill that's waiting for a vote.
Though Moore was accused by many women of sexual misconduct or assault, Trump waited quite a while before he would speak up for Moore, endorse him, and then campaign for him, all the while keeping in mind that even more women have accused Trump of similar sexual offenses.
When the breakdown of political party votes over decades in Alabama is considered, the victory of Doug Jones, his Democratic opponent, the election turned out to be a landslide for Jones, something that Trump and other Republicans thought would be impossible. It's why Trump spent such a large portion of his political capital on Moore. Not only is he desperate to get his "tax reform" bill passed, he really does not have much in the way of legislative accomplishments in his first year (not counting his administration's intent to "destroy the administrative state."
After spending his political capital on Moore's campaign and losing (doesn't that make him a loser?), the first thing he did on Wednesday morning was tweet that he knew all along that Moore could not win the special election. It was the reason, he wrote, that he backed Luther Strange in the GOP primary against Moore. Nevertheless, when Moore defeated Strange, he began to move toward Moore and, in the end, his full-throated endorsement of the former judge indicated that he did, indeed, feel that Moore was a winner in Alabama.
Big mistake, silly president. In his entire life, Donald Trump never has wanted for anything and things seemed to fall into his lap in his real estate adventures. Always the blowhard (mostly in praise of his own prowess and looks), he relished conquering his adversaries in the business of dealing in real estate and construction. Not jokingly, he described his start in business life as having obtained a "small loan" from his father of a million dollars (or two?) to start his business. If that doesn't describe a privileged rich kid who expects everyone to move aside as he passes, there is not much that will.
He has found as president that the wheels of government and the will of the people do not move as fast as he would like. Sometimes, they do not move at all. All the riches in the world will not move every last citizen to do his will. In his endorsement of Moore, Trump was supporting someone for high office that believed that times were better in the mid-19th Century, even though slavery was still a solidly entrenched institution. Moore said that families in those times were intact and that might be partially true, if slave families were excluded. He didn't weigh in on whether it was a good thing that slave families were separated and sold never to be together again.
That would sit well with Trump, whose racist inclinations have been front and center in so many areas, but particularly, in his diatribes against professional football players who take a knee during the national anthem to protest police killings of unarmed black citizens and the racism that is found throughout the country. And, his infamous statement after the violence in Charlottesville, Va., earlier this year, that there were "good people on both sides."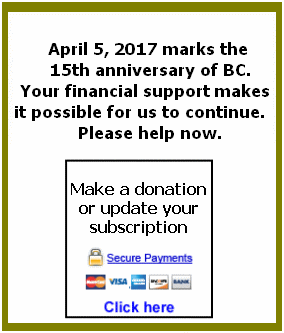 In case he didn't recognize it, on one side were neo-Nazis and white supremacists and on the other side were protesters in favor of civil rights and human rights and the right of black citizens to be safe from police brutality and the general brutality of a nation that continues to have a residue of racism even in the best of most official functions of government. That's why Trump and the Right Wing in America just will not tolerate groups and movements such as Black Lives Matter, who point out the racism for all to see. Trump's and the GOP's propaganda have tried to paint BLM as a hate group or a "terrorist" organization, while giving right-wing paramilitaries and Nazis and white supremacists a pass.
As always, Trump tried to make the best out of his Moore loss by lying and saying that he knew that Moore could not win. The lie, of course, is that he was quite certain that, with his endorsement and support, Moore would win. His statement in the wake of the Moore loss, therefore, was the lie of the day. Usually, though, there are more than a few lies each day.
He shows every day, as he makes a stab at acting presidential that he has not a clue what it takes to even pretend to be the chief executive. Now, he can go back to trying to maintain a majority in the Senate, where the fate of his tax increase (for the 90 percent of the people) and the tax cuts for himself, his family, Corporate America, and the rich 1 percent and their minions in the other 9 percent. While middle class families might realize some tax relief in the first half of the next decade, overall, the "reform" benefits Trump and other rich Americans and corporations.
This silly president owns the Moore loss, no matter how much Moore thinks he might have won or should have won. And, it makes Trump what has been his scariest nightmare: A loser.