The nation's education unions have been overlooking several issues which are undermining their opposition to the privatization of public education. They have, perhaps unintentionally, ignored addressing the concerns of the rapidly changing demographics of the communities in their service areas where a large number of their members are employed: they have lost (or are losing) the support of civic and religious leaders and local and state elected officials by neglecting to systematically address their constituencies' most pressing concerns. Having visited a number of education union locals during the past month, I have witnessed firsthand how the education reform Cartel has made major inroads into the traditional base of union support. Historically, communities of color and their representatives, especially in urban areas, had been union bulwarks as they were major beneficiaries of the unions' advocacy for jobs, higher wages, and benefits.
Despite controversies over discrimination, unions provided major support and funding to African American individuals and other citizens of color and institutions during the most contentious periods of the Civil Rights Movement. They provided significant financial backing to the social justice campaigns of Dr. Martin Luther King, Jr., the NAACP, and numerous local civil rights initiatives. Unions were also major proponents of the 1964 Civil Rights Act and the 1965 Voting Rights Act which provided people of color with access to the economic and political mainstream. But since those periods, the conservative corporate Cartel has targeted minority leaders at every level of society to embrace their privatization of the public sector.
Most notably, in 2001, President George W. Bush recruited Robert Johnson, founder and former Chairman and CEO of Black Entertainment Television (BET), to serve as one of two black proponents (along with then Time Warner CEO Richard Parsons) on his Presidential Social Security Commission to endorse the privatization of this retirement benefit. Johnson was one of the nation's most well-known African Americans, and was a key spokesperson on this issue although it failed to gain political traction. As noted in an earlier column, Dr. Howard Fuller and his wife, Dr. Deborah McGriff, former superintendents of the Milwaukee and Detroit Public schools, respectively, have served in similar roles for the education reform Cartel. They have promoted school choice in minority communities for more than two decade as the pied pipers of public school privatization.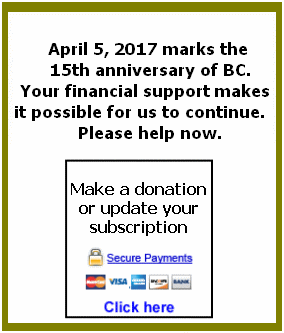 The charter school movement, in particular, has been advanced exponentially during the past decade. The passage of Race to the Top (RTTT), crafted by the Cartel, lifted the cap on the number of charter schools that a state could create in the first year of the Obama administration. Since that time, corporate charter organizations have been formed to jump start this initiative. In Los Angeles, where the billionaire industrialist Eli Broad asserted that he would convert the Los Angeles Unified School District (LAUSD) to fifty percent charter schools by 2023, he and his allies were able to take over the LAUSD school board by defeating two pro-public school incumbents, assisted by the teachers union, in a multi-million dollar campaign. They did so by cultivating support in minority communities by publicizing the perspective that school choice was in their best interests, and unions did not offer an effective counter argument. The Broad group also successfully reached out to minority clergy and grassroots leaders to buttress their perspectives.
In Milwaukee, Wisconsin, the mecca of school choice, with America's largest combined number of voucher and charter schools, has reduced the public school population by approximately fifty thousand students since the passage of Wisconsin's voucher and charter school legislation in the 1990s. The Cartel was and continues to be extraordinarily successful in securing the allegiance of minority Protestant clergy (Baptists, African Methodist Episcopal, and Episcopal Zion, Church of God In Christ, Evangelicals, Ecumenical Mega-churches, etc.); grassroots and civic leaders; the school board; the superintendent; and nearly all the state legislators of color who have collectively swayed the majority of their constituents to support school choice. Dr. Fuller and Dr. McGriff have, whose primary residence is in Milwaukee, have used the city as the base of their school privatization efforts. Meanwhile, unions have lost their footholds among their traditional allies as they have apparently disregarded their contemporary interests. This phenomenon is pervasive throughout the country as unions appear to be unable and/or unwilling to aggressively address the aspirations of these groups.
Unions would be wise to carefully develop an agenda that is inclusive of the urgent interests of the voters in their service areas. Virginia's 2017 gubernatorial and legislative elections serve as a bellwether as how to approach these matters. A woman's right to choose, LGBT rights, full funding of public education, support of voting rights and diversity, and several other social justice issues were the key factors in enabling unions to spearhead a Democratic sweep of all statewide offices by double digits in a conservative southern state, the former capital of the Confederacy, and to elect the first transgender state legislator. Unions were able to organize and energize millennials (the largest voting demographic); minorities (particularly African American females); and the broader citizenry around a progressive agenda. The blueprint is available to be replicated. What needs to happen is the hard work of identifying problems around which citizens across racial groupings can coalesce that are also in concert with the survival of public education.