Do Black lives have a price tag attached to them? Are Black people reduced to a dollar amount as the ultimate value of their bodies? The police departments who take Black lives seem to think so, and in their eyes, our value is very low.
In New York, the mother of Ron Singleton, a man who died in police custody in 2014, received a $1.25 million settlement. NYPD officers placed Singleton, who was reportedly under the influence of PCP, in a so-called protective body wrap because he was acting erratically. Singleton was kept face down in the restraint. The death was ruled a homicide.
These days, there are few police officers who face prison time for killing Black people, as if ending Black lives is an accepted, acceptable and expected part of the job. Typically, they will not lose their freedom, and at best they will lose their jobs, and at worst they are rewarded with a promotion. So, while Black people rarely get justice for police violence, which is what the protests among the NFL and elsewhere are all about, they will throw some money at the victim's family in an effort to make the problem go away.
This summer, Michael Brown's family settled for $1.5 million with Ferguson, Missouri over the death of their son. There has been no justice for Michael Brown, and since then St. Louis has erupted into protest over the acquittal of another white cop in the murder of a Black man, and the subsequent white police riot. The city of Cleveland paid Tamir Rice's family $6 million to settle a lawsuit last year in connection with the boy's 2014 shooting death by police. Freddie Gray was worth $6.4 million to the city of Baltimore, and Eric Garner had a $5.9 million price tag associated with his suffocation murder by the NYPD.
Last year, the family of Sandra Bland, who was found dead in a Texas jail cell in 2015, reached a $1.9 million settlement. In Australia—where there has been an epidemic of Black Aboriginal people killed in police custody--the state attorney general of Western Australia paid A$1.1 million (US$870,000) to the family of a 22-year old Black Aboriginal woman known as Ms. Dhu, who was arrested and jailed for unpaid fines, and died in custody for lack of medical attention. Her pleas for help were ignored, as police accused her of being a drug addict and faking her illness, and dragged her body like a dead kangaroo. Her family still plans legal action.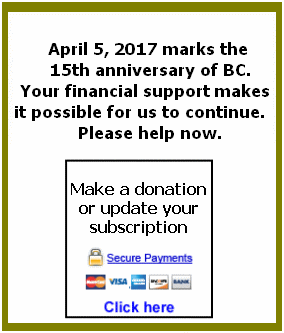 This is what white supremacy is all about—the dehumanization of Black bodies and the discounting of their lives, and the normalization of the violence against them. In America, a nation that always valued property rights over human rights, Black folks always were measured in terms of dollars. After all, we were chattel. Under the slave codes, white men faced no punishment for killing their own slaves while correcting them for resisting their authority, and at most a fine for killing another man's property. The slave patrols, the police of the day, could kill Black people at will for attempting to leave the plantation or stage an uprising.
In the eyes of the highest court in the land in the Dred Scott decision, Blacks were "regarded as beings of an inferior order" with "no rights which the white man was bound to respect." And we were three-fifths of a human being in the U.S. Constitution, deprived of our rights while our bodies were used to bolster the political representation and economic power of whites.
This is why the government will attempt to pay off a Black family--as if the death is part of a financial transaction--rather than punish the murderer, or make the system right so that Black men, women and children are not dead in the first place.
As Frederick Douglass once said: "Find out just what any people will quietly submit to and you have the exact measure of the injustice and wrong which will be imposed on them." The system has decided to bear the cost if we allow them, as if a slave has been killed and the lost inventory is a write off. Meanwhile, they continue to write us off without addressing the systemic problem of racial injustice and white supremacy.
This commentary was originally published by The Grio