I am a white man in my mid-seventies. And although I have no life experience comparable to black men of my age I do have memories of the South when I was a boy. My father was in the Army and we often traveled through the Jim Crow south to assignments or to see his family in East Tennessee. So like most older Americans I saw the changes of the past sixty-odd years; the violence against Civil Rights marchers, the riots, and pain and suffering. And, like most Americans, I assumed we as a nation were done with that. Boy was I wrong.

Along came the psychotic Orange Man who now lives in the White House and his message of comfort to the vermin who live their lives of anger and resentment with their obscene flags and their guns. They live lives of blame because they don't know where the emptiness in their souls comes from, so they assume it comes from "those people," blacks, Jews, liberals, Muslims and all the other "thems."

It is breathtaking how fast this country has moved backward in the months since the Orange Man moved in and Barrack Obama moved out. We went from post-racial politics to racist politics in flash.

Charlottesville is a lovely jewel of a small city, an island where liberal thinking is encouraged. I have friends who attended the University of Virginia there and they all cherish their memories. Some are black, some are white. All are sick to their stomachs over recent events. Sure, it's in Virginia and some vermin live nearby and now and then they make noise, but nothing like what we've seen there this summer.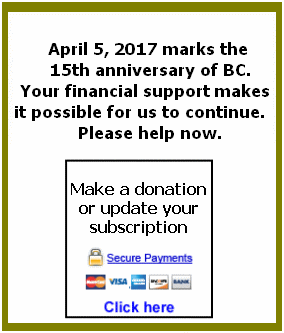 Virginia actually encourages people to carry guns, openly and in public. So there they were, fat and armed, shouting white supremacy slogans through town, waving their Confederate battle flags and Nazi flags. Nazi flags! Tens of thousands of Americans died fighting them in World War Two. They were white, black, Asian, Native Americans, Hispanic Americans.

What a disgrace for the President to suggest that some of the people carrying Nazi flags were "good people." Can we see their names? How about the KKK people or the other nutcases, can we have the names of the "good ones" the President claims were there.

As an old man I am immensely proud of the young people who confronted the vermin in Charlottesville and other cities. They are fighting for their own country's future. They are stepping into shoes of those who took to the streets decades ago. God bless them all! We should all wish them well.
---
BlackCommentator.com

Guest Commentator, Larry Matthews, is a veteran broadcast journalist. He is the recipient of The George Foster Peabody Award for Excellence in Broadcast for his reporting on Vietnam veterans. He is also the recipient of a Columbia/DuPont Citation, Society of Professional Journalists, Associated Press, and other awards for investigative reporting. He is the author of eight books including, I Used To Be In Radio: a Memoir. Contact Mr. Matthews.