The U.S. Congress is about to make at least one form of speech a felony, thus driving another nail into the coffin of the First Amendment and striking a blow against the fundamental right to free association.
The bill in question is called the Israel Anti-Boycott Act (S. 720) in the U.S. Senate and was introduced by Senator Ben Cardin, D-Maryland on Mar. 23, but right now, with his Republican counterpart as primary co-sponsor, Rob Portman, R-Ohio, there are 43 senators ready to strike the most profound blow against citizens' right to speak out on an issue of concern to them, the occupation of Palestine and oppression of Palestinians over the past half-century, and the boycott, divestment, and sanction movement (BDS) that obviously is gaining traction in many countries.
S. 720 would make it a felony to even support the international boycott against Israel. If convicted, a person could face a $250,000 civil penalty, a maximum $1 million penalty and 20 years in prison. This for expressing support of the BDS movement. On the face of it, one would only have to express support for BDS, perhaps sign a letter of support for freeing Palestine, or demonstrating or rallying in support of Palestinians, to be liable to arrest or indictment under the bill, if it ever becomes law. The bill is broad enough to include many other forms of support, let alone taking any action against the Israeli occupation that's lasted since the end of World War II.
So far, the Cardin-Portman bill has the support of 29 Republicans and 14 Democrats. Considering the power of the American Israel Public Affairs Committee (AIPAC), which is reported to have assisted in the writing of the anti-boycott bill, it's no wonder that politicians get in line to co-sponsor or support a bill that, on the face of it, is unconstitutional. And, even though the bill's penalties hark back to earlier laws for its teeth, those laws still stand. In some ways, it may be like a one-house bill that some backbencher submits to show that he or she is working for the folks back home. No matter, since the shot is fired by the politicians against the bow of a movement that is gaining steam in many countries. The politicians in question simply want to show fealty to Israel under Benjamin Netanyahu and AIPAC. Their work in silencing opposition to Israeli policies of apartheid is accomplished.
So far, the following states have enacted their own versions of S.720: Ohio, Florida, California, Alabama, Arizona, Colorado, Georgia, Illinois, Kansas, Iowa, Indiana, Michigan, Minnesota, New Jersey, Nevada, Texas, Rhode Island, Pennsylvania, and South Carolina. In New York, as in a few other states, First Amendment activists defeated the anti-BDS measures, but Governor Andrew Cuomo went around that, by signing an anti-BDS executive order.
With the rising alarm by Israel over the growth of the BDS movement, there will be other states, even counties, that will pass, or attempt to pass, legislation that will aim to stop that growth or stop the movement altogether, although that's not likely, since Americans are generally quite fond of their First Amendment rights, even though those rights have been whittled down over a generation or two.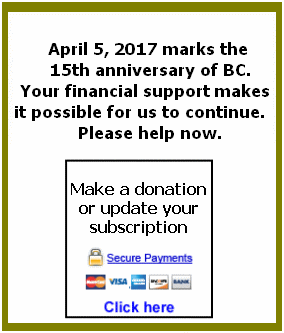 A rabbi from Jewish Voice for Peace was not allowed this week to board a flight to Israel at Dulles Airport outside of Washington, D.C., for a small interfaith delegation to meet with Israeli and Palestinian peacemakers. Rabbi Alissa Wise said, "But when I went to check my bag, I learned that the Israeli authorities had banned me and four others from entering the country— Jewish, Muslim, and Christian faith leaders— placing us under a travel ban…The Israeli government is desperate to prevent anyone in the outside world from speaking with Palestinians directly and amplifying their stories." She said that the delegation was not given any documentation for the travel ban and was not told by the airline who banned them.
The willingness of senators who identify themselves as "liberals," Senate Minority Leader Chuck Schumer and his colleague Senator Kirsten Gillibrand, both New York Democrats, joined some of their hard-right fellows in sponsoring the anti-free-speech bill, shows the power of AIPAC in the halls of both houses of Congress. And, they have at their disposal three main ways to fight BDS: Blacklists of individuals, non-profits, corporations who take action or support BDS; pension fund divestment, in which state (or other) funds would be required to divest from companies or other entities that boycott or support BDS; and prohibiting any government contract money for any group that supports BDS, including religious organizations that provide day care, nursing home service, any health services that routinely get government funding. If these measures were strictly enforced, it would cause chaos in areas of public service, so again, it may be just a warning shot by people like Governor Cuomo.
The American Civil Liberties Union (ACLU) has entered the fray, by sending a letter to all senators, reminding them of their duties to protect First Amendment rights of all in the U.S. and that S.720 goes a long way toward abrogating those rights. If such a bill were ever enacted and enforced, it will signal yet another effort to speed up the general decline in the ability of the people to exercise their rights. Since it can never be repeated often enough, the First Amendment states: "Congress shall make no law respecting an establishment of religion, or prohibiting the free exercise thereof; or abridging the freedom of speech, or of the press, or the right of the people peaceably to assemble, and to petition the Government for a redress of grievances." Politicians like Schumer and Gillibrand do not mind being in the company of their Right-Wing colleagues, so they should be content to be called what they are, neo-liberals, a shade more palatable than neo-conservatives.
In the past two or three decades, when people have gathered in mass to exercise their First Amendment rights, the militarized police have herded the people into what has come to be described as "free speech pens," which are often placed away from the politician or other person the people wanted to address. In this way, the official or politician who needs to hear the voice of the people often does not even know they are in the area. Silenced speech is unconstitutional and, if more perverse acts like S.720 are introduced or passed into law, it won't be long before it is not just "free speech pens" that will silence the people's voice, there will be more of the same.
As Glenn Greenwald and Ryan Grim of the Intercept.com wrote recently: This pernicious bill highlights many vital yet typically ignored dynamics in Washington. First, journalists love to lament the lack of bipartisanship in Washington, yet the very mention of the word "Israel" causes most members of both parties to quickly snap into line in a show of unanimity that would make the regime of North Korea blush with envy. Even when virtually the entire world condemns Israeli aggression, or declares settlements illegal, the U.S. Congress — across party and ideological lines — finds virtually complete harmony in uniting against the world consensus and in defense of the Israeli government."
JVP's Rabbi Wise, noting that the stakes are high, wrote this week: "The ongoing blackout in Gaza and incredibly aggressive Israeli crackdown on worshippers at Al Aqsa are extremely troubling situations that aren't getting the attention they deserve, even in progressive circles." She added, "It feels terrible to not be there today, connecting with people on the ground and learning more deeply what's going on for them and how they are working for justice. I also know this is a sign that we're making progress, and that our political vision of equality is seen as a threat to the Israeli government. But we can't allow governments— especially those that stake a claim to democratic ideals— to trample dissent."
Indeed, two countries that endlessly brag about their democracies and their people's democratic rights are the very ones that stand ready to violate the U.S. Constitution's Bill of Rights, whenever it suits their political and economic interests. In "the only democracy in the Middle East," Palestinians have few, if any, rights in Israel. And, in the U.S., the self-proclaimed center of democracy in the world, the rights of the people are abrogated anytime they get in the way of profits and the power of the political and economic elite. Tough times lie ahead.