New Jersey Assemblypersons have broken new ground in proposing Assembly Bill A114 requiring that all New Jersey public school students from kindergarten through grade twelve be taught how to interact with police—in other words to be "deferential at all times." It passed the Assembly unanimously and is mandated to be a part of New Jersey Student Learning Standards in Social Studies. After some initial pushback, the bill was amended to include a provision that students also be taught their rights when encountering police officers. Developed by a group of New Jersey African American female Assemblypersons, the legislation is a copycat of an earlier law passed by conservative Texas lawmakers which was more direct in stating that it was focused on certain students, mostly in Black and Brown communities. As documented in the National Book Award winning book, Stamped from the Beginning: The Definitive History of Racist Ideas in America
, Ibram X. Kendi makes a compelling case that throughout blacks sojourn in the United States, African Americans have been viewed as having something wrong with them, being a problem people.
This opinion has been put forth as the primary reason so many males, and increasingly females of color, have been gunned down in the streets all over this nation in recent years by police officers who allegedly feared for their lives. No matter that Laquan McDonald, who was veering away from Officer Jason Van Dyke who shot him sixteen times in 2014, thirteen times while he was lying on the ground; Van Dyke was backed up by false reports by three of his colleagues (all of whom were recently indicted for filing false reports and obstructing justice). A year later, Michael T. Slager, a former police officer in Charleston, South Carolina had a mistrial although unambiguous cell phone footage showed him in a shooting stance firing multiple shots into the back of Walter Scott, an unarmed black man who was running away. And Philando Castile was shot five times in a rapid succession of seven shots into his car by police officer, Jeronimo Yanez, after a traffic stop in a Minnesota suburb with a four-year old toddler in the back seat. Yanez was acquitted by a jury on one count of second degree manslaughter.
The aforementioned incidents are three of the most flagrant examples of the hundreds of questionable deaths of males and females of color at the hands of the police in recent years. As America's minority groups rise exponentially in size and collectively surge to majority status in many of our nation's cities, frictions between them and police officers have escalated or have been revealed as a result of police dashcam recordings and the ubiquitous availability of smart phones with sophisticated audio and video capabilities. New Jersey legislators propose to reduce these incidents by teaching school children how to interact with police officers. Those who view this approach as simpleminded are told that they are "mischaracterizing the bill," that the class will be communicating "the talk" that millions of minority parents have given their sons and daughters so that they avoid deadly encounters with police.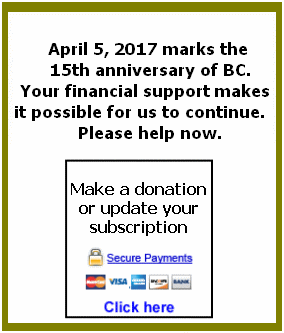 However, the difference is that the class appears to be a one way directive, students accommodating police behavior of any kind and conforming to the status quo. There is no indication that the ability for police to operate respectfully and sensitively in multi-cultural communities will be enhanced by this course. There is also no corresponding training for police in how to de-escalate volatile situations, a program developed by the National Alliance for the Mentally Ill (NAMI). These legislators, perhaps unintentionally, have repaired to the old adage that "… something is wrong with those minority people." The New Jersey Senate is now considering A1114 for final passage and perhaps forward it on to Gov. Christie for his signature. Christie is anxious to receive it and to demonstrate his ability to support police and manage minority behavior in a blue Democratic state.
Nonetheless, citizens across the state are fuming over what they are labeling "a police deference bill" and wonder why the New Jersey State Policemen's Benevolent Association and the State Fraternal Order of Police will have such prominent roles in shaping the curriculum while the People's Organization for Progress (POP) and Black Lives Matter (BLM), the foremost advocates in opposing police brutality and overreach in New Jersey, have been excluded from participation. Lawrence Hamm, POP's Chairman, suggested alternatives to the class: "having a residency requirement for cops so that they live in the communities they police; de-escalation, emotional training for police officers in high crime areas; and a special prosecutor for police officers charged."
A recent poll indicates that the "police deference bill" is now seeping into the gubernatorial election. Minorities and the general population New Jersey's six must win counties for Democrats, Hudson, Camden, Bergen, Passaic, Essex, and Union, are asking where Democratic gubernatorial candidate, Phil Murphy, stands on the issue since two of the individuals he is considering for selection as Lt. Gov. on his ticket, Assemblywomen Sheila Oliver and Shavonda Sumter, are co-sponsoring the statute. Moreover, minority citizens in Bridgeton, Camden, East Orange, Irvington, Newark, and Jersey City, where voters of color predominate, are strongly opposed to the class, and the bill to legalize marijuana that Murphy has promised to sign, which the African American clergy sharply resists. These feelings could prove pivotal in turning out the vote on Election Day. Low turnout among minority voters doomed the reelection chances of former Democratic governors Jim Florio (1993) and Jon Corzine (2009).
It remains to be seen whether the teacher unions, New Jersey Education Association (NJEA) and the American Federation of Teachers (AFT), will remain at the table to craft the "police deference" curriculum since they rely heavily on minority communities to support their agenda for public education. The New Jersey NAACP may also have second thoughts as it receives pushback from its membership. It is not at all clear that there is a consensus for the "police deference" bill in a cross-section of communities of color no matter what.