You can act as if you didn't see it, but you can't act as if you didn't hear it. Hear what, you ask? The silence of the NRA when it came to the shooting death of Philando Castile. That silence was loud and clear: Black lives don't matter. A legal gun owner and carrier ended up being "carried by six," and arguably the loudest legislative lobbying group in America said not a mumblin' word. It's clear that Castile had no right—2nd Amendment or otherwise—that a white man was bound to respect.
The Castile shooting is akin to the shooting deaths of Alton Sterling, Michael Brown, Tamir Rice, not only because the white person involved got to walk away, but because there was no need for the NRA to inject its two-cents worth of hindsight. The Castile shooting is also unique from the others in that the incident provides every reason for the NRA to inject 5 million cents of hindsight.
The answer is elementary: racism. The majority of America's gun owners, if not Americans in general, are silent and complicit racists. I assert this observation, not simply to call names or idealogically label a group of people or incite inflammatory rhetoric. Instead, I call out racists to illuminate an American reality. The Washington Post reported that the most recent Census counts roughly 245 million adults, aged 18 and over in the US. Multiplying the adult population by the ownership rate gives us between 73 and 81 million adult gun owners in this country. NRA members account for about 5 million or 6 to 7 percent of that total.
A gun as a tool of force coupled with political position— a historically documented combination that has solidified America's brand of racial domination since its inception. At each phase of social upheaval—abolition of slavery, civil rights movement, the Republican Revolution—guns and legislation have breathed life into society's dying racial mores—a move that has maintained the deeply indwelled state of institutional racism.
Protection of this deadly combination is covered by the pointed hood of the Second Amendment. It is a hood which Philando Castile would not be allowed to wear, even if he was unaware that he truly didn't want to wear it. In other words, "the Second Amendment is for us, not for you, Boy." This claim to a right to bear arms was not created for the Black man in America, and if you let white men tell it, it will never be a privilege of the Black man in America. Beside the suppression, disenfranchisement and/or denial of the right to vote, the abridgement of Second Amendment is the grandest hypocrisy of this country.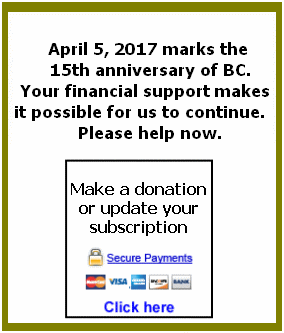 Police have the right to shoot and kill another person, regardless of the circumstance. That is not an opinion I assert here, jury acquittals from coast-to-coast bear out that fact. Philando Castile was shot and killed by Jeronimo Yanez, a St. Anthony, Minnesota police officer, after being pulled over in Falcon Heights, a suburb of Saint Paul. Castile was in a car with his girlfriend, Diamond Reynolds, and her four-year-old daughter when he was pulled over by Yanez and another officer. Castile told the officer he had a firearm and a permit to carry a firearm, and he had one hand in his pants pocket after being asked for his license and registration. Castile was shot while reaching for his ID and more relevant here, after telling Yanez he was armed. The officer without provocation, panicked and began shooting Castile. Yanez shot him dead.
A most adequate description of the takeaway from the Castile murder came from Paul Butler, law professor at Georgetown University and a former federal prosecutor: "The victim did everything right, everything he was supposed to do. The victim was very respectful, very polite, letting the officer know what he was doing. None of that made a difference."
As I said earlier, police have the right to shoot and kill another person, regardless of the circumstance; civilians are simply "deputized" to do the same…if they are white. I look to Florida as the most prime of examples. Let's compare the cases George Zimmerman and Marissa Alexander. Both applied "Stand Your Ground" provisions to defend their act of discharging a firearm for their protection. One of them was Black, the other white; one was male, one was female. Guess who went to jail; then guess who walked free? I didn't make up these scenarios; this is no "fake news" (oooo, how I despise that phrase). You do the math…
What we know is that the NRA didn't speak out in support of Alexander, withstanding she was not a card-carrying member…but neither was Zimmerman. In contrast, the NRA gave Zimmerman all kinds of support, including but not limited to legal defense.
From the propagandized American value system, people in this country hold dear to their "rights," even if they're wrong. The right to be racist—and practice racism—has been upheld by the High Court time and time again. Most recently, the Supreme Court decision partially upholding the so-called President Trump's travel ban (directed toward Muslims) or supporting trademark protection for Washington's NFL team to racially disparage the Native peoples of this land. The right to publicly call you "nigger" is a pride of white men. That's not to say that he will, nor that he even wants to, but he just wants to keep that right to do so—as a Trump card—if the occasion ever arises.
Contrast this pro-Trump, pro-gun movement with Trump's latest directive to send Federal troops in to straighten Chicago which has recorded over 1700 shootings this year where he wants to sweep up all the guns in Chi-Town. He touts his plan to remove guns from Chicago streets, but in reality, Blacks will be swept into a dragnet of the innocent along with the guilty. Another war on us. I can't hear you, NRA, about Trump's latest stunt to sweep Chicago clean of its illegal guns.
The false public projection of why these people are compelled to own guns has shifted, alongside the shift of conservative Republicans control of political power in America. Just as the NRA's focus has shifted over time from its start as an organization focused on training and marksmanship to one that is a major player in the battle over gun control, the reasons why Americans own guns also have changed. About half (48%) of gun owners said the main reason they owned a gun is for protection, according to a Pew Research Center survey conducted in February 2013. About three-in-ten (32%) said they owned a gun for hunting. That was a turnaround from 1999 when 49% said they owned a gun for hunting and 26% said they had a gun for protection in an ABC News/Washington Post poll.
Those numbers clearly coincide with both the rise and height of the Tea Party movement and the tide of Republican governorships and legislature takeovers. This political dominance only emboldened gun owners to come out of their proverbial closet and now tell the world why they really own guns. In the same way Trump sold Americans a lemon with "I'll keep you safe," then he executes a ban of all Muslims traveling to the US. Trump and the NRA are again translating the 2nd Amendment—for them, not for you.