The acquittal of killer cop of Dominique Heaggan-Brown in the shooting death of Syville Smith was the third in one month; two cop acquittals happened in one week. They just keep on comin'.
The acquittals are the accumulation of police violence suffered by communities of color, particularly by the Black community. The message was loud and clear: You are always justified if you kill a Black person, and if you should ever be charged, don't worry, there will be no consequences. That's whether you're a Black cop as in the case of Heaggan-Brown, if you're a female cop as in the case of Betty Jo Shelby, if you're a Latina cop as in the case Jeronimo Yanez or most definitely if you're a good ole white boy in blue.
It appears that the mostly white juries find it easy to understand the mythology that Blacks are criminals and deserving of deadly force. But they have a hard time getting past the patent defense by police that works every time: I feared for my life.
Fearing for one's life as a police officer can come within two seconds of seeing a little blackness. That's how long it took police to mow down 12-year old Tamir Rice in Cleveland. Syville Smith's death came in 12 seconds. St. Louis native Philando Castile's horrifying death took a whopping 40 seconds by St. Paul cops.
Fearing for one's police life seems to have no real criteria. Everyone looks big and black to a cop. Police procedure and training get thrown out the window when blackness is involved. In cases like Tamir Rice, there was no way that police could've assessed the situation in less than two seconds. The officer exited the police car with his weapon already drawn. They didn't try to use their car for cover in case live rounds came from a toy gun.
Or in the case pregnant Charleena Lyles in Seattle, police discussed and confirmed that the 30-year old mother had a "mental precaution" on file before they killed Lyles in front of her children. Lyles had a known history of mental illness by the very police who showed up at the homeless shelter where she was staying. Their prescription for the problems of the petite Lyles that day were deadly bullets.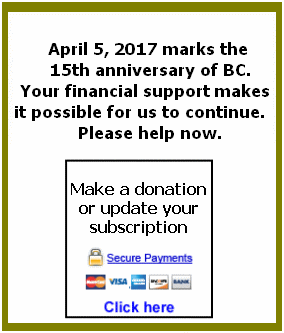 Recently In St. Louis, a still unidentified Black off-duty cop responded to a police chase right outside his home. The armed cop was immediately ordered to the ground by his so-called white colleagues. The responding officers ordered him to stand up and walk towards them. Another cop just arriving at the scene saw a black man, fired his gun and hit the Black cop in the arm later explaining he what—feared for his safety. A local sub-headline read "Friendly fire injury at crime scene is under investigation". My suggested headline would be "Lucky Black cop wounded by unfriendly fire." There's nothing friendly about a bullet in your body regardless of where it can from.
How do Black and Brown communities get justice in police-involved shootings? I think there are several ways but let's discuss two of them.
The unconditional use of "fearing for one's life" as a defense for cop murders of black citizens needs to be debunked. Redditt Hudson is a former St. Louis cop and a driving force of a newly formed coalition, National Coalition of Law Enforcement Officers for Justice, Reform and Accountability. Hudson has traveled from end of this country to the next challenging former and current police (or anyone else) to cite a case where a Black officer killed a white citizen in the last 50 years. So far, Hudson has been unsuccessful in finding one case--a fact he uses to illuminate the training and restraint Black cops draw upon in the face of danger. The same kind of danger that all officers should know comes with the job.
The other proposal is to educate prospective Black jurors on the importance of serving on juries, especially in the cases of officer-involved shootings. We know the paltry stipend is little incentive but imagine being a defendant and expecting to have a jury of your peers, then having to watch Black folks opt out and the few Blacks who get through get struck by a prosecutor or defense attorney. At this point, you pretty much know your fate is sealed. After that, the rest of the courtroom machinations are a blur because the outcome is now pre-determined.
In St. Louis, the Organization for Black Struggle has launched a Black Jurors Matter campaign. The group urges Blacks to "jam the juries" as their civic duty. The group hopes the campaign for an educated black juror will result in different outcomes in future prosecutions like the upcoming one of a killer cop Jason Stockley by the first African American city prosecutor.
Acquittals of police come with too much ease while the anger of Black communities intensifies with each unrepentant murder of a loved one. Prosecutors in the Heaggan-Brown case allege the officer had "bragged about being able to do whatever" he wanted "without repercussions. (His acquittal obviously confirms the practice.) Justice-loving citizens must change this unbalanced dynamic. It will go a long way towards relieving the pressure that builds in the toxic relationship between communities of color and the occupying police force.