Now that Democrats have lost power in all four branches of the federal government and in a growing number of state legislatures, they are cannibalizing each other. After the recent, narrow loss of the 5th District House seat in Georgia, the most expensive Congressional race in history, three House members, Reps. Kathleen Rice (D-NY), Filemon Vega (D-TX), Tim Ryan (D-OH), and several of their colleagues have called for Nancy Pelosi, their Leader, to step down along with her management team. Never mind that this seat had been held by Republicans for nearly forty years. Unfortunately, elected Democrats at the national and state levels and their allies are continuing to face a worsening identity crisis. Their lack of a clear and engaging message, along with a decline in turnout among their core constituencies in the 2016 presidential election, has left them adrift in an increasingly competitive electoral arena.
The attacks on Leader Pelosi are idiotic in that the other open seat Congressional defeats in South Carolina, Kansas, and Montana have all been in districts long held by Republicans. Thus, Pelosi is being scapegoated for not leading Democrats to victories in Republican strongholds that were viewed as vulnerable due to Trump appointing the previous officeholders to his cabinet. Neither Pelosi nor her leadership team should be held solely responsible for creating an effective Democratic platform that would appeal to a cross section of voters. An overlooked factor is that she led Democrats out of the wilderness in 2006 after Republicans took over the House of Representatives in 1994 and held the majority for twelve years. She raised tens of millions of campaign dollars and masterminded the selection of ideologically, racially, and gender diverse candidates that brought the party back to power.
But what Democrats are missing is Trump's and Republicans' thinly disguised use of racist and discriminatory rhetoric to attract poor, working - and middle-class white voters to their fold. Trump recognized early on that a rising percentage of the white electorate is fearful that the growth of populations of color in America is displacing their numerical superiority, causing them to be uncomfortable with the rapidly changing demographics in the country. Unwilling to openly express these feelings, Trump embodied their angst with a wicked wink and a nod to their innermost desires. Many flocked to Trump and other Republicans in the 2016 elections.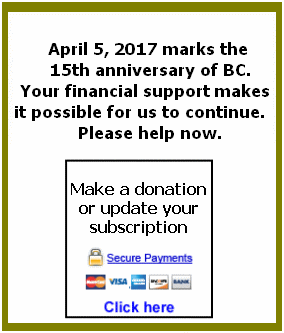 Republicans have also marginalized Democrats by effectively painting them as the party of unions, teachers, the progressive left, and ethnic minority groups. Led by President Donald Trump, Republicans unified their base with an agenda that disparages African Americans, Hispanics, Asians, immigrants, and Muslims and that embraced rural and poor whites. Moreover, their political program has also attracted many union members who traditionally aligned with Democrats and a growing number of female voters. In addition, Democrats are not taking advantage of Republican political miscues that would enable them to make inroads among Republican voters.
A case in point is the current bungling by the GOP of its attempt to repeal and replace Obamacare. Its replacement by both the Republican-controlled House and Senate has been documented by the Congressional Budget Office (CBO) to result in more than 20 million citizens being denied health care that they could afford. During this period, national Democrats have spent more time sniping at each other than in running attack ads on the flaws in this new health care legislation. This failure provides an opening for teachers, unions, and ordinary citizens to aggressively participate in framing a new message and interacting with their neighbors to organize a new coalition of voters across class, region, and race.
The Democratic National Committee (DNC), whose charge is to carry out the tasks noted above, has been largely asleep at the switch. It has done pitifully little during the past eight years to recruit strong candidates who could run successful races for state and national office. Now the DNC and its Democratic partners must step up to the challenges in the 2018 national midterm and state elections. This is a time when they can make their move. The November 2017 gubernatorial elections in Virginia and New Jersey provide the next opportunities for Democrats to turn their fortunes around. But first, the opposing factions in the Democratic Party must call a truce and get on the same political page.
In Virginia, teachers and unions are already in a serious organizing and get-out-the-vote (GOTV) mode as they seek to hold on to a Democratic governorship. A competitive Democratic primary yielded Lt. Gov. Ralph Northam, a long-time supporter of public education during his terms in the Virginia House of Delegates. He defeated a progressive backed by Sen Bernie Sanders (I-VT) and far left Democrats due to the on-the-ground efforts of unions and teachers who framed issues that enticed voters of every political stripe. This coalition was also successful in delivering the state to Hillary Clinton in 2016 despite her lackluster campaign. It is perched to repeat this victory in the 2017 gubernatorial race.
New Jersey, a reliably blue state in most elections should win back the governor's mansion after an unexpected eight-year takeover by departing Republican Gov. Chris Christie who has turned the system of public education upside down. Currently, Phil Murphy, the Democratic nominee, holds a twenty-four point lead in the polls over incumbent Republican Lt. Gov. Kim Guadagno. However, in his euphoria over a strong primary win, he has made two critical mistakes. First, he has announced his support for legalizing the drug, marijuana, which has alienated the African American religious community, a group with a reliably high turnout on Election Day. And the corporate beneficiaries of this proposed change in drug policy, who have made large contributions to the Murphy campaign, will be over ninety-five percent white.
Second, he is quietly backing the passage of A1114 Aca (1R) which requires school districts to provide instruction on interacting with law enforcement as part of New Jersey Student Learning Standards in Social Studies Education; it passed the New Jersey Assembly 76-0 last Thursday. It would be in place from kindergarten through grade twelve. The legislation's primary co-sponsors are former Assembly Speaker Shelia Oliver and Assemblywoman Shavonda Sumter, two African American females who are vying to be appointed Lt. Gov. on Murphy's ticket, and several other black legislators. As an afterthought, "the bill now mandates that schoolchildren also learn about "an individual's rights under the law in interacting with a law enforcement official." There are already petitions circulating against the bill in Paterson, New Jersey. It is also being vilified in the national black press—the Atlanta Black Star and the Root.
Widely perceived to be aimed at African American and Hispanic boys who have been regularly brutalized by police officers in New Jersey's majority –minority cities, Camden Newark, Bridgeton, and Irvington, it is scheduled to be rolled out first in Newark. Regarded as designed to make males of color obedient to any actions perpetrated by the police, it has struck a raw nerve in New Jersey's minority communities. To give the bill cover, the New Jersey State NAACP and the New Jersey Education Association (NJEA) have been recruited to develop the curriculum for the class, and it is slated to begin in the 2018-2019 school year.
The Black Lives Matter (BLM) movement and New Jersey's Peoples Organization for Progress (POP), the most aggressive advocates against police violence against minorities, apparently have been ignored as participants in this process. These two contests are must wins for Democrats if they are to go into the 2018 midterms with a head of steam among their major supporters. Unions, teachers, and ordinary citizens will be crucial to Democrats if they are to reverse their political fortunes. Let the games begin.