The city of Cambridge is a stormy hotbed of politics and social issues, and no person has weathered its vicissitudes better than Mayor E. Denise Simmons.
On May 11, Simmons held a town hall meeting she dubbed "A Citizen's Assembly" on race, gender, class and culture.
"I recognize the division and increasing polarization in the country that reverberates in Cambridge, too. We cannot divorce ourselves from what's happening in the country," Simmons told the audience.
Cambridge, proudly dubbed as "The People's Republic of Cambridge," is ranked as one of the most liberal cities in America. And with two of the country's premier institutions of higher learning - Harvard University and Massachusetts Institute of Technology - that draw students and scholars from around the world, Cambridge's showcase of diversity and multiculturalism rivals that of the UN.
However, when you scratch below Cambridge's surface, there is also a liberal racism that is as intolerant as Southern racism. Just like Southern racism that keeps blacks in their place, liberal racism does, too. For example, Cambridge's liberal ruling class maintains its racial boundaries not by designated "colored" water fountains, toilets or restaurants, but rather by its zip codes; major street intersections known as squares, like the renowned Harvard Square; and residential border areas that are designated numbers, like Area 4 (now known as the Port) ), which was a predominantly black poor and working-class enclave now gentrified by the biotechnology and pharmaceutical boom.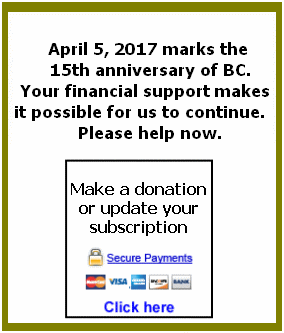 Simmons reminded the audience when renowned Harvard professor Henry Louis Gates was mistakenly taken as unknown black man breaking and entering into someone's home that happened to be his in 2009. It was a story that went viral internationally, leaving a pox on the city.
Segregation in this city is not only along race lines but also class. Poor working-class whites and white immigrants do not experience the fullness their white skin privilege would abundantly afford them if they too were part of Cambridge's professional and/or monied class.
Since her tenure as mayor, Simmons has made her chamber an open space, leading a series of conversations looking at how the city treats its citizenry. And, as a lifelong Cantabrigian and the country's first openly African-American lesbian mayor, Simmons has a deep commitment in diversity and in improving the quality of life for all Cambridge residents.
"Cambridge is a resource-rich city. I want a city where everyone is respected, have access to equal opportunity, equal advantage, equal treatment in employment, schools, municipal services and our police department, regardless of their class, sexual orientation, race, ethnicity or zip code," Simmons told the crowd.
With education viewed as a passport to opportunity and success and with the imperative to strengthen Cambridge public schools, Simmons opened the town hall meeting with remarks from Kamaria Gooding. Gooding is a sixth-generation African-American Cantabrigian and a 17-year-old graduating senior from Cambridge Rindge and Latin School who will be attending Spelman College in the fall.
CRLS is noted as a bastion of liberalism, tolerance and multiculturalism; however, many in the audience were shocked, as I was, to hear Gooding's plea asking to reform the school's curriculum toward a more racially just pedagogy. Gooding articulated the demoralizing and deleterious effects of valuing whiteness and teaching an exclusively all-white Eurocentric curriculum, especially in English and history classes.
"It's white supremacy with no knowledge of black Americans' influence in Cambridge, the country and abroad. ... Black subjects are offered as electives," Gooding told the audience, highlighting the tokenization she experienced.
Simmons sees her job and employees at City Hall as public servants and as a legislative body working and addressing the concerns of citizens. The town hall meeting successfully aimed to do just that. The audience was divided into seven breakout groups focusing on three questions:
What issues involving race, gender, class and culture would you like the city to address?
What do you feel is the impact of race, gender, class and culture in regards to the quality of services such as employment, housing, public safety and education, to name a few?
In the past decade, where have you seen progress in race, gender, class and culture relations in Cambridge?
The top three concerns from all seven breakout groups were access to quality public education, racial profiling by police and other community members, and affordable housing.
Simmons has been championing these issues since the 1980s as the executive director of the Cambridge Civic Unity Committee and now as a two-term mayor. Simmons' indefatigable energy and efforts to make Cambridge a model world city were heard in her charge to us all.
"I want to make Cambridge a proactive city and not a reactive city. I know we can do better and we must do better. If anybody can get it right, Cambridge can. We have the ability. We just need to have the desire."