The alumni, students, and my colleagues in the online Barbershop Discussion Group, are in an uproar over Bethune-Cookman University's (B-CU), one of the nation's historically black colleges and universities (HBCUs), invitation to U.S. Education Secretary Betsy DeVos's to give the university's commencement address on May 10th. DeVos's office made contact with the B-CU president, Dr. Edison Jackson, after meeting him at President Trump's photo-op with dozens of HBCU Presidents at the White House on February 27th. During the gathering, she identified Dr. Jackson as being malleable for becoming one of her school choice surrogates and had her staff contact him after the visit to arrange the invite. (This is how the game is played.)
DeVos and Trump are hell bent on making inroads with African American leaders and institutions to support their charter and voucher school agenda. Earlier, Dr. Michael Lomax, head of the United Negro College Fund (UNCF) which represents private HBCUs, aligned himself with the school choice movement via his service on the board of the Laura and John Arnold Foundation and his support from the Koch Bros, both funders of charter schools and other public school privatization initiatives. In addition, Trump stand-ins serve in administrative roles at the UNCF and the Thurgood Marshall College Fund (TMCF), which is the primary voice for public HBCUs.
B-CU was a prime target for DeVos as she was aware that its fiscal situation is in shatters. Its president, as well as more than fifty percent of the other HBCU CEOs, is struggling to keep the college afloat and is willing to chase any dollars that appear to be available. If that means doing the "Huckle Buck" and "grinning like the Kingfish in the old "Amos and Andy TV show" for Secretary DeVos and President Trump in the hope of getting some administration dollars to help him dig B-CU out of a deep financial hole, so be it. Despite having already been used by Trump at the February 27th White House HBCU Presidents' minstrel show where the only thing that they were given was the opportunity to smile for the camera, Dr. Jackson appears to have learned nothing from that experience.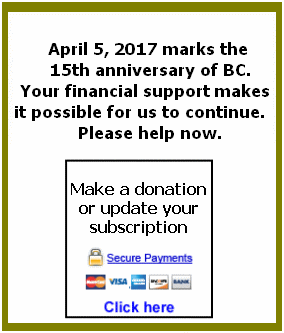 What was even more disconcerting was that in his letter to the campus in defense of his decision to host Secretary DeVos at the commencement, he implied that her approach and commitment to the black community was essentially the same as that of philanthropists that B-CU's founder, the late Dr. Mary McLeod Bethune, had requested to speak on campus during her tenure. "Thomas White (White Sewing Machine Company), John D. Rockefeller (Oil Baron), James Proctor (Proctor and Gamble), Henry Flagler (Standard Oil), and President Franklin and First Lady Eleanor Roosevelt" were progressives within the context of the early and mid-twentieth century and had made major gifts to Spellman College, Talladega College, Howard University and a host of other HBCUs. Thus Dr. Jackson's sleight of hand does a disservice to Dr. Bethune's storied legacy.
Dr. Jackson opted to grovel for a promise from DeVos to give B-CU a substantial grant in exchange for providing her a platform with no opportunity for Q & A that had been demanded by the 4,645 signees of a petition to stop her from giving the commencement address. Their preference was that "… instead of inviting Secretary DeVos to graduation … let's welcome her to the table and have meaningful dialogue about stronger policies, the White House HBCU Initiative, and the importance and contributions of HBCUs" since "… (l)ast month DeVos weakened consumer protection for student loan borrowers." Jackson is blissfully unaware that DeVos's real agenda is to have HBCUs open up charter schools on their campuses.
While this is going on, there is a more insidious move to directly increase race and class segregation in the public schools. As pointed out in a number of studies, charter and voucher schools have a higher incidence of segregation than public schools in their service areas. This has often been the result of intentional segregative practices. Moreover, the students with the greatest needs and challenges are disproportionately not admitted to the higher performer charter schools. As public school privatization reforms are being implemented, they are being structured in such a way as to separate students by race and social class. Among the strategies are the following: the establishment of charter school districts for the lowest achieving public schools, closing public schools and converting them to corporate charters, and allocating significant public monies to religious schools (as is the case in Indiana and Arizona).
But the most recent tactic is to facilitate predominantly white sectors of large school districts trending towards becoming majority-minority to secede and form independent, majority-white, smaller districts. In the age of Trump, this method is being used to prevent white students from having to be minorities in school systems where African Americans, Hispanics, Asian, and/or Native Americans are the increasing and/or overwhelming majority.
Gardendale, Alabama, a majority-white city in Jefferson County, Alabama, is being allowed to separate from the Jefferson County Public Schools and to form its own school district in stages with full separation possible in three years if Gardendale … "can prove it can operate a desegregated system." A federal judge issued this decision on May 1, 2017 with the full understanding that it would have an adverse impact on students of color. It is ironic that the attorney for the plaintiffs, who have been fighting for school desegregation for more than fifty years, is U.W. Clemon, a retired federal judge. That case also provides guidelines for the formation of new school systems.
With the Trump-DeVos push for school privatization via vouchers, charters, educational savings accounts, etc., the latent motivations for returning public schools to their pre-Brown status is blooming throughout the nation. Conservatives, corporatists, and racists now have a President who will back their educational and private-sector programs—an Administration with whom they can do business. Trump's ability to co-opt his erstwhile adversaries into working with and/or supporting him, such as HBCU and grassroots leaders, minority social justice organizations, and clergy has positioned him to oppress the citizens they allegedly represent.
America's minority and progressive groups are in for a wild and unpredictable ride as the Trump-DeVos infiltrations into their longstanding bases of support are becoming unraveled. The long-term assault on minority leadership by the corporate Cartel (Koch Bros.; Wall Street financial organizations; the Gates, Walton, Fisher, Bradley, Arnold Foundations, and etc.) via financial contributions has weakened the resolve of these individuals to hold fast to their traditions and values. So far, Trump and DeVos have been able to assert their educational will over many who have been traditional supporters of public schools.