The stars have aligned for the corporate education reform Cartel whose members have promoted school choice—voucher and charter schools, education savings accounts, etc.— for more than two generations. They have spent billions of dollars seeding multi-racial grassroots advocacy groups; giving political contributions to Democratic and Republican elected officials at the local, state, and national levels; and funding right-wing think tanks to provide an intellectual and research rationale for public school privatization (which is really what school choice is all about). During this period, the Cartel has systematically recruited a cross-section of ethnic minorities to serve as the faces of their various school choice initiatives. At the same time, it paid state- and federal-level politicians to significantly reduce funding for those public schools that the majority of minority children attend.
In the early 21st century, the most well-known Cartel leaders (the Koch Bros., Betsy DeVos, Eli Broad, Bill Gates, and Suzy Walton through their foundations and personal giving) partnered with corporate leaders in numerous states to advance their choice agenda. Targeted states included those where the nation's largest teacher unions, the National Education Association (NEA) and the American Federation of Teachers (AFT) have the bulk of their membership. For example, the NEA's top five state associations have been primary bull's eyes: California, New Jersey, Michigan, Pennsylvania, and Ohio. Below are brief discussions of the key players in these states who have influenced majority and minority officeholders to carry their school choice water.
California has been the site of one of the most vigorous battles over school choice where Eli Broad, the billionaire industrialist, has waged a ferocious war against teachers and their unions, the California Teachers Association (CTA) and its locals. To date, CTA has held serve by electing two-term Gov. Jerry Brown (who nonetheless supports corporate and regular charter schools), keeping its candidate in the state superintendent's office, and maintaining a pro-public education Democratic majority in both houses of the California legislature that it has held accountable. Yet Broad has continued to make inroads in increasing the number of charter schools and has unilaterally declared that he will convert fifty percent of the Los Angeles Unified School District (LAUSD) schools into charters by 2023. But teachers and their unions are aggressively fighting this gangster move.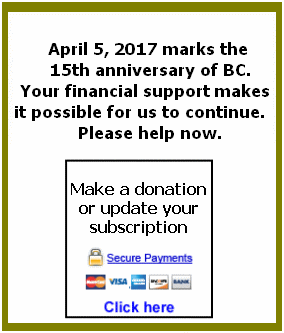 New Jersey has been facing a similar choice onslaught since 1999 when the first voucher bill was introduced in the legislature. However, in 2009, George Norcross, the state's major Democratic powerbroker, cut a deal with the Republican challenger, Chris Christie, to oust the Democratic incumbent, Gov. Jon Corzine. In exchange, Christie agreed to revise the New Jersey charter school law, underfund teacher pensions, require teachers to make hefty contributions to their benefits and retirement plans while minimizing their salary increases, and support publicly-funded private school vouchers. During his 2009 campaign, Christie was able to hoodwink forty percent of New Jersey's public school teachers into voting for him with a long letter to each of them extolling his fervent commitment to public education and collective bargaining. But immediately after his upset election, Christie brought the hammer down on public education and teachers, implementing nearly all of his promises to Norcross.
In a Democratically-controlled legislature, with Norcross's help, Gov. Christie was able to get all of these bills passed, with the exception of vouchers, wreaking havoc on public education. In addition, Norcross was also allowed to establish a charter school empire in South Jersey and to personally select the superintendent of the Camden City Schools which he now manages by delegation. He also controls Camden's Mayor and City Council, the Camden School Board, and all the county- and state-elected officials. Norcross has aligned himself with Eli Broad and Betsy DeVos who have distributed money throughout New Jersey and across the fifty states.
By accelerating the number of charter schools, Norcross has likewise reduced the number of unionized education personnel since the majority of charter school teachers and staff are not unionized. Currently, he is backing Phil Murphy (with whom he has an agreement for private reform of public schools), the leading Democratic gubernatorial candidate and the reelection of his Democratic proxy, Sen. Steve Sweeney. Sweeney is being opposed by the New Jersey Education Association (NJEA). Interestingly, Murphy, whom the NJEA has also endorsed for governor, has joined with Norcross in supporting Sen. Sweeney's reelection.
Michigan's public education systems have been devastated by school choice under the auspices of Betsy DeVos and her family through tens of millions of dollars in campaign donations to state legislators and outright political intimidation. The majority-minority school districts—Detroit, Lansing, Flint, Grand Rapids, and Benton Harbor-- have been the main objectives of public school privatization in the state. Moreover, far away suburban and small town majority white districts, community colleges, and universities are allowed to create charters in the aforementioned districts and to receive three percent of the dollars that go to the schools they charter. DeVos facilitated that process but was unable to get voucher legislation passed.
The same patterns and practices have been repeated in Pennsylvania under corporate chieftains. Vahan Gureghian bankrupted the Chester Public Schools with his charter corporation, and as a lead funder of Republican Gov. Tom Corbett's election in 2011, served on the education transition team which recommended the takeover of the Philadelphia Public Schools and placed charter school openings on steroids. Joel Greenberg, Jeffrey Yass, and Arthur Dantchik, a trio of investors, created a $4 million Political Action Committee (PAC) to spearhead public school privatization for profit and have reaped millions of dollars in revenue.
Ohio's school choice efforts have been led by David Brennan, CEO of the White Hat Corporation which runs a chain of voucher and corporate charter schools. He has bankrolled voucher legislation since 1990 when he was the force behind President George H.W. Bush sending the first voucher bill to Congress (that was rejected) and the 1995 Cleveland Scholarship and Tutoring Program, which brought vouchers to Ohio. Brennan has been a major contributor to every Ohio governor and most Republican and Democratic state legislators for three decades, and his school choice businesses have prospered as a result.
All these school choice schemes were co-funded by leaders of the education reform Cartel referenced above, with now Education Secretary Betsy DeVos leading the pack. Cartel members are continuing to weaken public education across the nation, and they have now elected a President, Vice President, U.S. House of Representatives, U.S. Senate, and the majority of state legislative houses that are as committed to school choice as they are.
Additionally, Secretary DeVos has affirmed that private schools perform overall no better than public schools. Her private education from kindergarten through college did not provide her with the highest quality education as demonstrated by her repeated spelling mistakes of commonly known proper names and common words in her public press releases. She recently misspelled the name of Dr. W.E.B DuBois, labeling him "Dr. DeBois." Then she wrote "apologies" for apologizes in an attempt to correct her blunder. These are the latest in a series of her spelling errors in official departmental communications. As Americans, we are burdened with a U.S. Education Secretary who 'cannot spell' and a U.S. President who appears to be 'congenitally incapable of telling the truth.' Whither the future of our nation?