I would imagine "exasperation" would appropriately describe my emotion each time I read about corporate malfeasance gone amuck. I can't recall too many things I've described as "gone amuck," but Wells Fargo setting up fake customer accounts counts as a "gone amuck" circumstance. (I said Well Fargo because I refuse to use mainstream media's culprit, "Wells Fargo employees" because they were just doing what they were instructed to do.) My exasperation comes, not necessarily at the unauthorized act, but at the disparity in rewards and punishments the players received.
In social media parlance, I'd SMH (that's "shake my head"); but instead, I'm SMF (shaking my fists) throughout this whole commentary. You know. It's comparable to saying, "That's a doggone shame" whenever you sigh at learning about a tragic news story or a society or cultural travesty.
Two Wells Fargo executives who were publicly chastised over the company's opening of millions of bogus accounts must give back millions more dollars in pay, according to the bank's board of directors. The board is clawing back an additional $47 million from Carrie Tolstedt, who headed the sales division, and $28 million from former CEO John Stumpf. Oh, let me insert a sidebar here: don't you find it funny that it's only in times like these—punishment—that women are put in the lead? Reminds me of New Jersey Governor Chris Christie's "Bridgegate" incident, where the most severe punishment was meted out to a female.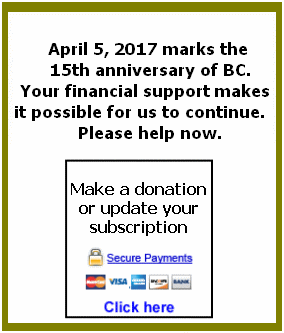 Another indignity of which I am compelled to remind you is the continuous drumbeat of conservatives to "let the market police itself," referring to the incestuous desire of right-wing activists to push for deregulation of corporate markets and industries. This principle (and demonic desire) of self-policing is the reason ineffective pharmaceuticals harm and maim sick, trusting and vulnerable patients and it's why passengers in the case of the United Airlines incident get brutalized and literally dragged off planes to accommodate seating for crew members. Everyday Americans get screwed and the perpetrators know that they'll face minimal, if any, negative consequences. Corporations run amuck. We cannot embrace the ideal - and pipe dream - that the market can or should police itself. If you blink too long, corporations like Wells Fargo will steal your trust, your confidence and surely, your money.
The compounded indignity is that corporations - and yes, governments too - deny their culpability, role and/or guilt until it's no longer tenable or fiscally sustainable to do so. The power elite deny that their failures are failures. Corporations cry uncle only when customers galvanize campaigns that nowadays, thanks to the viral nature of social media, threaten serious damage to the corporate bottom line.
How did Wells Fargo find itself embroiled in the fake-accounts scandal? According to a 110-page report released by its board, Stumpf "was too slow" to see problems in sales practices that brought a $185 million punishment from the Consumer Financial Protection Bureau (CFPB).
By the way, the CFPB is another oversight entity that conservatives have convinced both Republicans and a few idiotic Democrats, to deconstruct. The report says he also failed to protect the bank's reputation from what the CFPB has called "the widespread illegal practice of secretly opening unauthorized deposit and credit card accounts."
Look, we, the general public, didn't need a 110-page report to know that companies like Wells Fargo are greedy thieves and rob the bottom 90% blind. We know the report was a public relations effort to cover their sorry asses! The saddest part of any of these incidents is that the very people affected by any of these thefts don't speak out against or even boycott these financial products or institutions, nor do they see a need to. We cannot continue to make rich the very people who are keeping us poor.
What I've come to learn is commonplace: whenever the big fish get caught stealing out of the tank, it's the little fish that get left with no water. Wells Fargo fired over 5,300 employees over the fake-accounts scandal — (the bank's board played its 'trump' card, claiming it was led to believe the number was far fewer). The report says Stumpf "did not appreciate the scope and severity of the problem" and that he "continued to publicly support the appropriateness of Wells Fargo's sales goals and to highlight that the vast majority of Wells Fargo employees 'got it right.'" It's clear from that statement that the Wells Fargo board knew that Stumpf knew that the underlings at the company were stealing for the top 10%. What's not clear is why the bank's upper crust and its oversight henchmen are not serving jail time.
The disparity alone in assessing blame and penalty should be enough for you to do an about-face if you felt the tiniest grain of sympathy for Wells Fargo, United or any one of that ilk. In the words of Sen. Bernie Sanders, "re-look" at the Panama Papers (the unprecedented leak of 11.5 million files from the database of the world's fourth biggest offshore law firm, Mossack Fonseca). In 2016, an anonymous source leaked the files to the German newspaper Süddeutsche Zeitung, that, in turn, shared them with the International Consortium of Investigative Journalists (ICIJ). The ICIJ then shared them with an impressive network of international partners, including the Guardian and the BBC.
The Panama Papers showed the myriad ways in which the rich exploit secretive offshore tax regimes. Twelve national leaders are among the 143 politicians, their families and close associates from around the world known to have been using offshore tax havens. Not paying your taxes is theft to the country that grants licenses to individuals to do business in that country. That's one reason why the so-called US President, Donald Trump, hasn't released his taxes.
Both Stumpf and Tolstedt had previously been forced to return $69 and $67 million, respectively. What kind of individual needs that kind of money? Though Stumpf resigned in October 2016, he ran it 'til the wheels fell off!; 'til he got caught!
In another Wells Fargo scandal, an estimated $5.4 million will be awarded to a former manager who was fired after reporting suspicions of fraudulent behavior, and the manager will be reinstated. In its largest whistleblower case as of this publication, the federal Occupational Safety and Health Administration (OSHA) will be in for a fight because Wells Fargo has stated its intent to appeal.
Wells Fargo's behavior is not unusual. Corporate malfeasance has become the norm. Last Fall, it was Wells Fargo; this month it's United, etcetera. Social media can be a powerful tool for fighting corporate and government abuses, and we need to remember that. So before you so willingly share of yourself on FaceBookInc, take a few minutes to initiate and respond to a call for action - to protest and boycott. When we stop corporations from exploiting us, they will STOP - if only to pause from the abuse. If we step into that gap permanently, we permanently stop the abuse. That's our only way forward.