"No movement can survive unless it is constantly growing and changing with the times. If it isn't growing, it's stagnant, and without the support of the people, no movement for liberation can exist, no matter how correct its analysis of the situation is."
- Assata Shakur
I've received incredible response to the Chakra series already; the articles are resonating with freedom fighters. I believe it's because over the last several years I've been listening to your frustrations, pain, insights and aspirations. There's enough of us seriously doing the work to create a sea change in movements for transformative change. Let's start, or in some cases, accelerate the important discussion about what we are building and how we will organize for power.
I started off the year with talking about the 3 S's—what we need more of in our movement building. To be more strategic, more serious and more sophisticated. I talked about the 3 S's publicly as a panelist in the M4BL webinar on "Political Power." Since then, I've added two more S's: More science and more study. All five are critical to thinking about organization for transformation.
Winona LaDuke reminds us that there is no "social-change fairy." Neither can we chant or talk our way to power. We must organize the masses of people based upon a vision and a strategy. It takes a plan to build a house, write a book. It takes a protocol to do surgery, to work in the pit stop. Individualism in our movements is on steroids and contributes to the erroneous view that we can come into the movement, and stumble and fumble up on social change.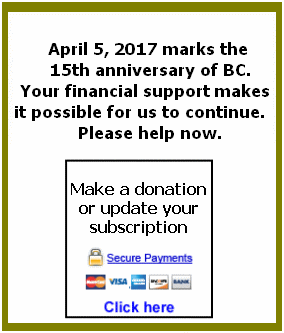 In our current situation, to resist is to almost be passive. It's like trying to hold back the floodgates of neo-liberalism but not move forward. There must be an action verb connected to resist. Resist and rebuild. Resist and renew. Resist and organize. It imperative that we don't lose the political ground that we've fought so hard to gain. Now, we must be bolder and more creative in our strategy and tactics. We should start thinking about disruption tactics (like a national strike!) to turn up the heat and to win our demands. This is a good time to discuss campaigns like UnGovernable2017 as a focus for strategic action.
Last year the New York Times report on protests of police killings in 88 cities over a two-week period. I wondered what our movement's net gain was given the amount of energy and resources these actions took. Did we get a cop convicted? Did we change a department's policy on deadly force? Did our organizations grow? We know that these mass actions are psychological boosters for our people but we need to be planning protests in a way that advances our struggle, pushes a set of demands. This is the time to be more sophisticated and strategic. Let's rally people beyond a protest sign and around a strategic, principles of organizing and a revolutionary code of conduct.
First, do no harm to our movements and its committed members. If we take ourselves seriously, the way in which we do our work reflects whether you believe our struggle is worthy and winnable. There's gonna be hustlers in our movement. There's gonna be those who don't do the work but take credit for the work of others. We should make it difficult for these blood-suckers of the movement to operate and to operate without consequences. We must create healthy and safe space for the vigorous practice of self-criticism and criticism as well as for redemption and healing.
What study and retooling does our movement need to better understand the period we are in? Groups like Project South, School of Unity and Liberation (SOUL) and institutions like The Highlander provide us with valuable popular education and training modules. Can we give them feedback when we use their resources to improve their relevancy and potency? Of course we can, but we must be disciplined enough to conduct trainings and political education for our networks, then facilitate a summation that allows us to build and grow. Feel free to add to the accompanying resource list to the Chakra series.
The Movement Chakras of vision, strategy, organizing, workstyle, redemption, transformation and summation are congested, obstructed, jammed up. I have often said some of the brightest and imaginative people are in our social justice movements. We can—and must—figure out our collective vision and purpose. Our goal in the next five years is to build highly disciplined organizations and formidable movements that actively engage in political education, constructive criticism and radical workstyles. We need to get our people ready for battle. It's time to get in formation.
Unblocking our Movement Chakras: Recommended Resources
(Please share any readings, videos, etc.
related to the series that we can add to this list.)
Accountability to the Collective
A protocol created by the Organization for Black Struggle
Creating a Viable Left: Sixteen Lessons Learned from Building the Black Radical Congress
By Jamala Rogers and Bill Fletcher, Jr.
By Mao Zedong, Adapted by the Organization for Black Struggle-St. Louis, MO
The Demise of the Women of Color Resource Center*
By the Community Task Force
Ella Taught Me: Shattering the Myth of the Leaderless Movement
By Barbara Ransby
Ear to the Ground Project by NTanya Lee and Steve Williams
By Umi Selah (Formerly known as Phillip Agnew)
*Denotes an article cited in the Unblocking the Movement Chakras series