Neil Gorsuch has been confirmed for the U.S. Supreme Court after the Senate Majority Leader, Mitch McConnell, invoked the nuclear option, getting the Republican-controlled Senate to eliminate the filibuster (which previously required a Supreme Court Justice to have 60 votes in order to be voted on for confirmation, reducing it to a 51 vote simple majority). Justice Gorsuch received 54 votes, the fewest for a confirmed Justice since Justice Clarence Thomas received 52 in 1991. Now there are two highly aggrieved, Republican-appointed, archconservative members of the Court who feel they were unfairly demonized during their Senate Judiciary Committee hearings. Their anger will likely be expressed in upcoming decisions that "clap back" at the Democrats and their base on the progressive left.
After Justice Thomas's confirmation, he told his critics that he would be on the Court for forty years, indicating time for retribution (he is now in his twenty-sixth year). Gorsuch, whose legal ideology is further right than either Thomas or the late Justice Antonin Scalia (one of his legal mentors and whom he replaced), is much more dangerous. But his interpersonal skills and pleasant demeanor belie his draconian legal decision making. Gorsuch will also possibly have a forty-year run on the Court. Both he and Thomas view themselves as constitutional originalists who strive to interpret the constitution as they believe the nation's founders intended it to be. They will now anchor the five member Republican majority, fervently affirming conservative views and leading repeals of what many had considered settled laws.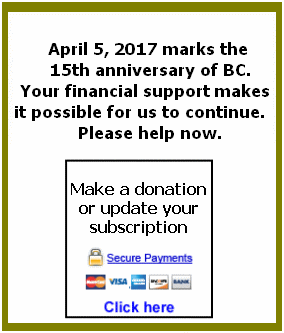 However, Justice Gorsuch, while celebrating his victory, was remiss in omitting Mary Elizabeth Taylor, the young African American Trump staffer, during his public acknowledgements of those who had helped him ascend to the highest Court in the land. Her continuous on-camera presence during his testimony before the Judiciary Committee (she sat diagonally behind his left shoulder) was central to his being perceived by the nation as having a relationship with minorities. Gorsuch frequently turned to look and smile at Ms. Taylor which was more often than he turned to look at his wife, Louise, who played a secondary on-camera role during that period. The question now is whether Ms. Taylor's will be rewarded with a promotion in the Trump administration. It is time for her to be paid, like the white participants in this scenario.
The other contributors are getting something. For example, former Sen. Kelly Ayotte, who escorted Gorsuch through the confirmation process, will receive contracts from the Trump administration and the Republican Party; Louise Gorsuch is now the wife of the youngest Justice; President Trump received his first political victory after more than seventy disastrous days of his presidency; and Atty. Leonard Leo, executive vice president of the Federalist Society, the conservative pipeline for recent Supreme Court Justices, who prepared Trump's list of Supreme Court candidates from which Gorsuch was selected, is being hailed as the Supreme Court whisperer. He was largely responsible for the appointments of Chief Justice John Roberts, Justice Samuel Alito, and now Justice Gorsuch—three of the five Justices in the conservative Republican majority. He is building a Supreme Court majority in his own right-wing image.
Among the first cases out of the gate will be a religious liberty appeal from Missouri, challenging the state's right to bar a church from a state program that gives nonprofits funding to resurface their playgrounds under a state constitutional provision. It will be followed by a religious freedom case out of Colorado which would allow a business to deny wedding services to same-sex couples. These are decisions that Gorsuch addressed in part while he was a judge on the 10th Circuit Appeals Court in Hobby Lobby Stores v. Sebelius which allowed the corporation to deny women the right to contraceptive services in its insurance plan under the color of religion. Conservatives are hyped up, believing they have a clearer path to overturning Roe v. Wade, making abortion illegal again.
The 1984 Chevron deference, Chevron U.S.A., Inc. v. Natural Resources Defense Council, Inc., one of the Supreme Court's most important principles in administrative law which defers to federal agencies to interpret statutes, is also on the chopping block. It is a target of the American Legislative Exchange Council (ALEC) which has pursued this provision for a decade. This is part of ALEC's desire to marginalize government as it continues pushing to reduce its authority. With the Trump administration's support, the corporate Cartel endeavors to turn our democracy into a corptocracy.
The Republicans continuing attack on K-12 public school teachers will also be stepped up after the 1977 Abood v. Detroit Board of Education ruling, which mandated agency fee payments by teachers who were not members of the union that represented them in collective bargaining, is overturned. The Abood judgment, which has stood for forty years, was unanimously approved across philosophical judicial lines. But in the Court's 2016 term, it was one vote short of being reversed, losing in a tie decision after Justice Scalia's death. Gorsuch, an ardent proponent of removing governmental intervention in the public and corporate spheres, is anxious to implement the tenets of Citizens United whose goal is to privatize America. The funders behind that Supreme Court decree spent tens of millions of dollars on TV ads to rally votes for his Senate approval. Justice Gorsuch will be Justice Thomas's and Secretary DeVos's wingman in expanding school choice and removing and/or reducing government regulations and protections for students, especially those with disabilities and other special needs.
Therefore, unions and Democrats have to plan a response to keep from becoming non-entities in education and political decision making at the local, state, and national levels. Teachers and their union leaders must dig in and organize business, civic, and religious leaders and rank and file citizens as if their profession and livelihoods depend on it because they do. As noted before, they have to make the case for the necessity of public education in a democracy.
In addition, educators must keep up the pressure on Democrats who are prone to cut deals with corporate education reformers that was epitomized by the Obama Administration. All the Democrats and their long-term allies need to get on the same political and advocacy page and organize to take back the Senate and the House in the 2018 mid-terms. It is time to do or die!